Hosted by Kathryn at Book Date
Happy Monday! I hope those of you in the midwest and the east have managed to thaw out a little and get yourself unburied. The older I get, the less I find snow charming and the more thankful I am to live someplace where we rarely get any. I've decided that having a three day weekend every week would make my life so much nicer. Now if only I could get everyone else on board. Knowing I had an extra day, I got little done on Saturday, instead spending much of it snuggled up on the couch with a great book coming out next month. I hope your weekend also included some extra reading time.
Last Week's Reads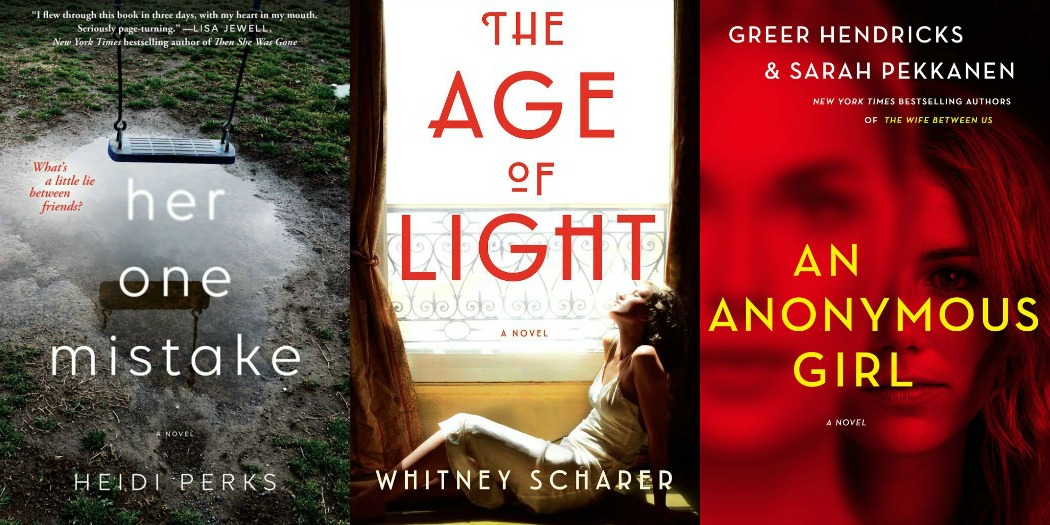 I have really been on a tear when it comes to suspense novels this year and last week I finished two more I liked. The surprising thing is that I don't normally read a lot of suspense/thrillers, but that's definitely where I've been this month….