This post may include Amazon links. As an Amazon Associate I earn from qualifying purchases.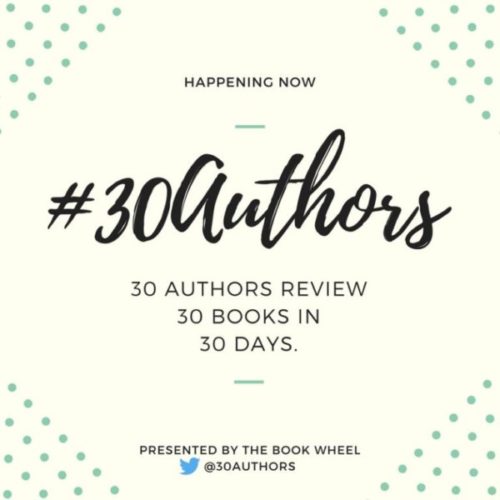 I'm excited to be participating in the month long #30Authors event for the first time this year. It's a wonderful way for readers to be exposed to new books and new authors! Today I'm lucky to host Marietta Miles, author of Route 12, as she reviews Hustle by Tom Pitts.
#30Authors is an event started by The Book Wheel that connects readers, bloggers, and authors. In it, 30 authors review their favorite recent reads on 30 blogs in 30 days. It takes place annually during the month of September and has been met with incredible support from and success in the literary community. It has also been turned into an anthology, which is currently available on Amazon and all author proceeds go to charity. Previous #30Authors contributors include Celeste Ng, Cynthia Bond, Brian Panowich, and M.O. Walsh. To see this year's full line-up, visit www.thebookwheelblog.com/30authors or follow along on Twitter @30Authors.
Marietta Miles on Hustle by Tom Pitts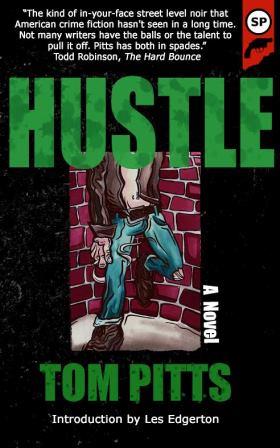 "He didn't want to end up that way, with that black hole for a heart." – Donny, Hustle
Two young hustlers, Donny and Big Rich, trapped in the endless cycle of addiction and prostitution, dream of walking away and getting clean, only to be dragged back into the darkness night after night. Leaving the life, it seems, is near impossible and costs a pretty penny.
Big Rich, desperate to reunite with his family, colludes with Donny; bribe their wealthy john, Gabriel Thaxton, and fund their flight to freedom. The high profile lawyer, addicted to his own secret, complicated needs, is an eager pawn, cruising the seedy streets of San Francisco searching for his boys, Donny and Big Rich.
Thaxton, however, is already in a fight for his life, with parasitic speed freak, Dustin. Deadly and torturous, Dustin holds a secret that could burn Gabriel Thaxton's world to the ground. Cornered, the old man calls on Bear, a former client with violent ties in the meth underworld, to help right his dirty mess. Soon, with Thaxton held hostage and futures on the line, Donny, Big Rich, and Bear find themselves in the middle of Dustin's sinister plans.
Hustle is dark and paints the urban landscape with shades of black and blue. Though the material is gritty and intense, addiction, rape, murder, it is also real and true, authentic. The scenes do not titillate or provoke, they portray the everyday sadness and desperation these characters live with.
The characters, Donny and Bear in particular, weigh on your heart, not perfect or even perfectly awful. They are flawed humans doing the best they can, which is, most of the time, not quite enough. There are beautiful moments between tragic characters that will leave you breathless, as well as dark shows of human depravity that will leave you weak. There is no holding back. There is no filter. This book will break your heart.
Tom Pitts twists his tale expertly, creating complex, memorable characters, some of whom you cannot help but have hope for, and placing them in a curving, deadly race that keeps you wondering what nasty secret will be uncovered next. The story moves forward with a constant run of action, nothing is predictable and no one, it appears, is innocent.
Tom's storytelling is beautiful, an unexpected quality in such a visceral, hardcore novel. His poetic touch helps to temper the tough subject matter, allowing the reader a full frontal view of the streets and her people. Hustle stuns you with its honesty and the characters haunt you well after reading. This book will not let you go and it never leaves your memory.
To commemorate this special rerelease, Down and Out Books have given the book a brand new cover. Mark Krajnak, Dyer Wilk, and Eric Beetner created a vivid, edgy display that slyly hints at the urban drama inside.
About Marietta Miles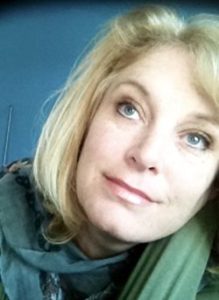 Marietta Miles has published stories with Thrills, Kills and Chaos, Flash Fiction Offensive, Yellow Mama, Revolt Daily and more. She has stories in anthologies offered through Static Movement Publishing, Horrified Press, and, soon, Gutter Books. Her first novel, Route 12, is now available through All Due Respect Books. Born in Alabama, raised in Louisiana, she currently resides in Virginia with her husband and two children. Please visit www.mariettamiles.blogspot.com, Facebook or Twitter for more stories and further information. You will also find Marietta and Route 12 on Amazon.
About Tom Pitts
You can learn more about San Francisco writer Tom Pitts on his fun website full of great graphics, http://www.tompittsauthor.com/. You will also find Tom on Twitter, Facebook and Amazon. Take a look and pick up a copy of Hustle for yourself!
Disclosure: There are Amazon Affiliate links included within this post.