This post may include Amazon links. As an Amazon Associate I earn from qualifying purchases.
There are a handful of things in life that I'm really passionate about. Books are one; travel is another. While I could never ever pick a favorite book, I can easily pick my favorite city. Paris! I've been lucky enough to travel there several times for some rather long stays. I feel like I know the city well (for a tourist) and never grow tired of it. Paris is a place I plan to return to as often as possible. Being a teacher, all my visits have been in the summer months. I yearn to go there in the Spring, to experience "April in Paris." It seems I'll be waiting a while on that dream, so for now, books will have to be my transport for an April visit to the City of Lights.

History Lessons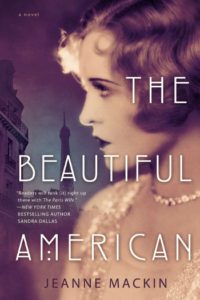 The Beautiful American by Jeanne Mackin – Stunning book that featuring Paris in the 20's and 30's. It's the story of a young woman who moves to Paris, where she meets up with her onetime neighbor, model-turned-photographer Lee Miller. They have a heady, crazy time in Paris until WWII changes everything.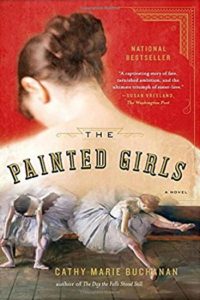 The Painted Girls by Cathy Marie Buchanan – This is the story of two young sisters trying to survive in the late 1800's. Antoinette finds work in the theatre and Marie is accepted into the Paris Opéra where she begins training in ballet. Marie falls under the wing of Edgar Degas becoming the model for some of his most famous paintings.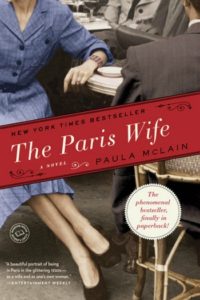 The Paris Wife by Paula McLain – Another fabulous story featuring Paris in its heyday, the 20's. This is the story of Hadley Richardson, Ernest Hemingway's first wife. They venture to Paris where Hemingway writes, but the high life in Paris brings much more than expected. This book features many other artists including Gertrude Stein, F. Scott Fitzgerald and Pablo Picasso.
More Recent Paris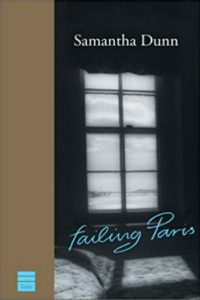 Failing Paris by Samantha Dunn – Not everyone liked this debut novel, but I really did. It takes place over a single week in Paris as a 19-year old American strives to solve a problem brought on by her own poor choices. Along the way  two men enter her life and in different ways, help her to better understand herself.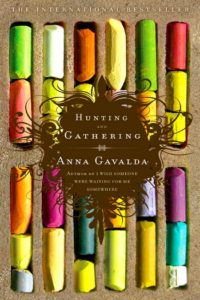 Hunting and Gathering by Anna Gavalda – I'm not going to lie. I originally bought this book because I fell in love with its cover! It was a bonus that I also loved the story. This book features four rather lost souls all living in the same part of Paris. By some twists and turns they end up living in the same flat. This is one of those rare books where you like ALL the characters and just want to stay a part of their lives.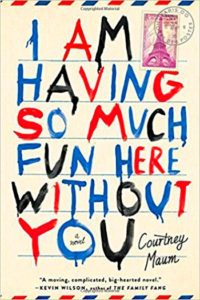 I'm Having So Much Fun Here Without You by Courtney Maum – An American artist has made a lot of mistakes and is grieving the loss of his lover. His French wife is no longer willing to look the other way or tolerate his sadness. As their marriage crumbles, he realizes the greater loss, by far, would be his wife. But, will he be able to win her back?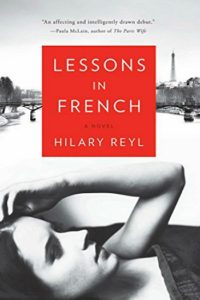 Lessons in French by Hilary Reyl – Yale graduate, Kate had lived in Paris as a child and returns to be the assistant to a famous American photographer. The photographer and her family turn out to be both friendly and caustic, alternately treating Kate like a family member and a servant. The year she spends with them, will change Kate's life.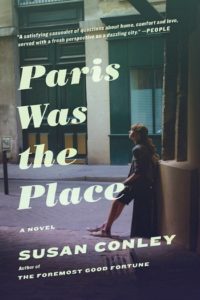 Paris Was the Place by Susan Conley – It's 1989 and Willie Pears has moved to Paris to be closer to her older brother, Luke, after the death of their mother. There are many pieces to her story in Paris, but central is her relationship with Luke, who happens to be gay. The way this story unfolds is both interesting and touching.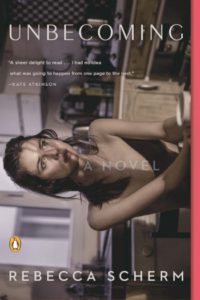 Unbecoming by Rebecca Scherm – This is the story of an American woman trying to be lost in Paris. As a college student, she and two friends pull off a small museum heist that goes wrong, but not before she's in Europe with the most valuable painting. Years later, as the men are freed from jail, Grace fears that one or both are coming for her.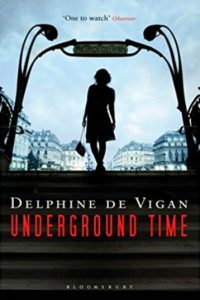 Underground Time by Delphine de Vigan – A French novel, Underground Time is the story of two people close to breaking points. Mathilde has been bullied at work to the point where she is no longer relevant. Thibault is a doctor treating people in their homes. A job that carries frustration and sadness. The two have a short encounter on the Metro that leaves you hopeful.
Linking up with the ladies at The Broke and the Bookish today. Paris is my kind of fandom!
Disclaimer: There are Amazon Affiliate links contained in this post.