This post may include Amazon links. As an Amazon Associate I earn from qualifying purchases.
In the midst of our strange new world, reading has been something many of us can take comfort in. For me, the first couple of weeks were really hard and my concentration was awful, but happily that has improved. Writing, on the other hand, I'm still struggling with, so once again I'm going to re-share a past post. This one is perfect for right now since libraries are closed and so many of us are relying on apps like Libby or OverDrive to get books electronically. The ten books here are all older and so much easier to quickly pick up. I hope you find a brilliant older book (7+ years) or two that you may have missed and can now enjoy!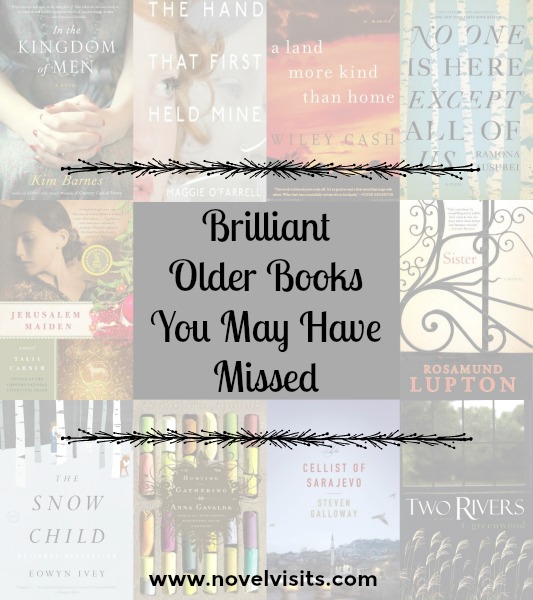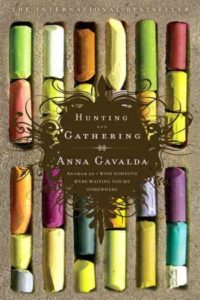 Hunting and Gathering by Anna Gavalada
Publisher: Riverhead Books (4/2007)
Length: 488 Pages
A bit from the publisher: "…Gavalda explores the twists of fate that connect four people in Paris. Comprised of a starving artist, her shy, aristocratic neighbor, his obnoxious but talented roommate, and a neglected grandmother, this curious, damaged quartet may be hopeless apart, but together, they may just be able to face the world."
What I liked most: A quartet of quirky characters in a Paris setting. What could be better?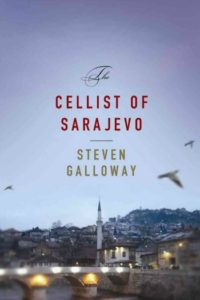 The Cellist of Sarajevo by Steven Galloway
Publisher: Penguin (5/2008)
Length: 274 pages
A bit from the publisher: "In a city under siege, four people whose lives have been upended are ultimately reminded of what it is to be human. From his window, a musician sees twenty-two of his friends and neighbors waiting in a breadline. Then, in a flash, they are killed by a mortar attack. In an act of defiance, the man picks up his cello and decides to play at the site of the shelling for twenty-two days, honoring their memory."
What I liked most: A beautiful story of a city under siege and its citizens' delicate grasp on their humanity.
Two Rivers by T. Greenwood
Publisher: Kennsington (2/2009)
Length: 367 pages
A bit from the publisher: " Since the death of his wife, Betsy, twelve years earlier, Harper has narrowed his world to working at the local railroad and raising his daughter, Shelly, the best way he knows how….a train derails in Two Rivers, and amid the wreckage Harper finds an unexpected chance at atonement. One of the survivors, a pregnant fifteen-year-old girl with mismatched eyes and skin the color of blackberries, needs a place to stay."
What I liked most: A grieving single-father makes room in his home for a stranger with a mysterious past.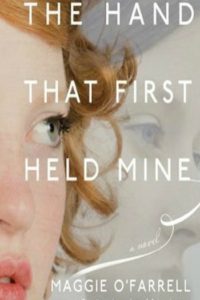 The Hand That First Held Mine by Maggie O'Farrell
Publisher: Houghton Mifflin (4/2010)
Length: 352 pages
A bit from the publisher: "Frustrated with her parents' genteel country life, Lexie Sinclair plans her escape to London. There, she takes up with Innes Kent, a magazine editor who introduces her to the thrilling, underground world of bohemian, postwar Soho.. .when she finds herself pregnant, she doesn't hesitate to have the baby on her own. Later, in present-day London, a young painter named Elina dizzily navigates the first weeks of motherhood and finds she can't remember giving birth, while her boyfriend Ted is flooded with memories and images he cannot place."
What I liked most: A dual timeline story done right: Lexie in the past, Elina in the present, and Ted the link between.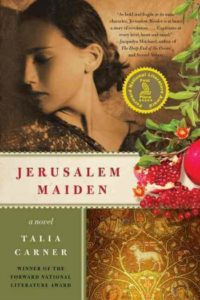 Jerusalem Maiden by Talia Carner
Publisher: Harper Collins (5/2011)
Length: 464 pages
A bit from the publisher: "In the waning days of the Ottoman Empire, a young Orthodox Jewish woman in the holy city of Jerusalem is expected to marry and produce many sons to help hasten the Messiah's arrival. While the feisty Esther Kaminsky understands her obligations, her artistic talent inspires her to secretly explore worlds outside her religion, to dream of studying in Paris and to believe that God has a special destiny for her."
What I liked most: Historical fiction at its best: opening new worlds in exquisite prose with a sumptuous story.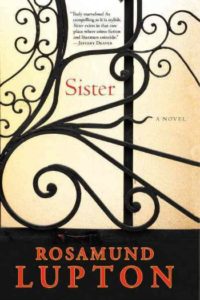 Sister by Rosamund Lupton (debut)
Publisher: Crown (6/2011)
Length: 336 pages
A bit from the publisher: "…Tess is found dead, apparently by her own hand. Bee is certain that Tess didn't commit suicide. Their family and the police accept the sad reality, but Bee feels sure that Tess has been murdered.  Single-minded in her search for a killer, Bee moves into Tess's apartment and throws herself headlong into her sister's life–and all its secrets…A thrilling story of fierce love between siblings, Sister is a suspenseful and accomplished debut with a stunning twist.
What I liked most: A story with a myriad of twists. I loved that Bee was unwilling to give up on her younger sister's memory.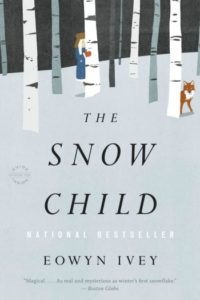 The Snow Child by Eowyn Ivey (debut)
Publisher: Reagan Arthur Books (2/2012)
Length: 386 pages
A bit from the publisher: "…This little girl, who calls herself Faina, seems to be a child of the woods. She hunts with a red fox at her side, skims lightly across the snow, and somehow survives alone in the Alaskan wilderness. As Jack and Mabel struggle to understand this child who could have stepped from the pages of a fairy tale, they come to love her as their own daughter. But in this beautiful, violent place things are rarely as they appear, and what they eventually learn about Faina will transform all of them."
What I liked most: A beautiful story of love, longing, happiness and heartbreak, and yes, magical realism plays a part in this story!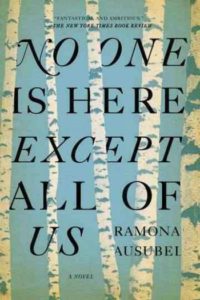 No One is Here Except All of Us by Ramona Ausubel
Publisher: Riverhead Books
Length: 325 pages
A bit from the publisher: "In 1939, the families in a remote Jewish village in Romania feel the war close in on them…At the suggestion of an eleven-year-old girl and a mysterious stranger who has washed up on the riverbank, the villagers decide to reinvent the world: deny any relationship with the known and start over from scratch. Destiny is unwritten. Time and history are forgotten. Jobs, husbands, a child, are reassigned. And for years, there is boundless hope…"
What I liked most: An entire community isolated from the rest of the world makes this a WWII book like none you've read before.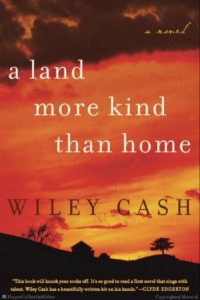 A Land More Kind Than Home by Wiley Cash (debut)
Publisher: William Morrow (4/2012)
Length: 320 pages
A bit from the publisher: "…a mesmerizing literary thriller about the bond between two brothers and the evil they face in a small western North Carolina town. Adventurous and precocious, Jess is enormously protective of his older brother, Christopher, a mute whom everyone calls Stump. Though their mother has warned them not to snoop, Stump can't help sneaking a look at something he's not supposed to – an act that will have catastrophic repercussions, shattering both his world and Jess's…"
What I liked most: The bond between brothers thrust into an adult world made this gut-wrenching read one of my favorites for 2012.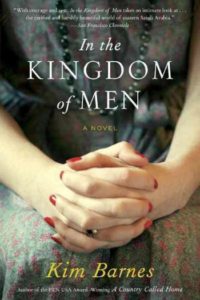 In the Kingdom of Men by Kim Barnes
Publisher: Knopf (5/2012)
Length: 336 pages
A bit from the publisher: "1967. Gin Mitchell knows a better life awaits her when she marries hometown hero Mason McPhee… nothing can prepare her for the world she and Mason step into when he takes a job with the Arabian American Oil company in Saudi Arabia. In the gated compound of Abqaiq, Gin and Mason are given a home with marble floors, a houseboy to cook their meals, and a gardener to tend the sandy patch out back. Even among the veiled women and strict laws of shariah, Gin's life has become the stuff of fairy tales…But when a young Bedouin woman is found dead, washed up on the shores of the Persian Gulf, Gin's world closes in around her…"
What I liked most: A young American couple thrust into a world they are ill-prepared for, but tackle head-on.
When it comes to brilliant older books, these are only a small slice!
What's your favorite older book?