This post may include Amazon links. As an Amazon Associate I earn from qualifying purchases.
Twelve Great Novels Set in California
I love the beautiful, green state of Washington where I have lived for over twenty years, but I grew up in California. It's a magnificent state and this time of year, when the rain is falling and the sky is gray here, I miss the sunshine of my childhood home. So, what better way to warm up than to take a look at twelve amazing stories taking place primarily in the Golden State!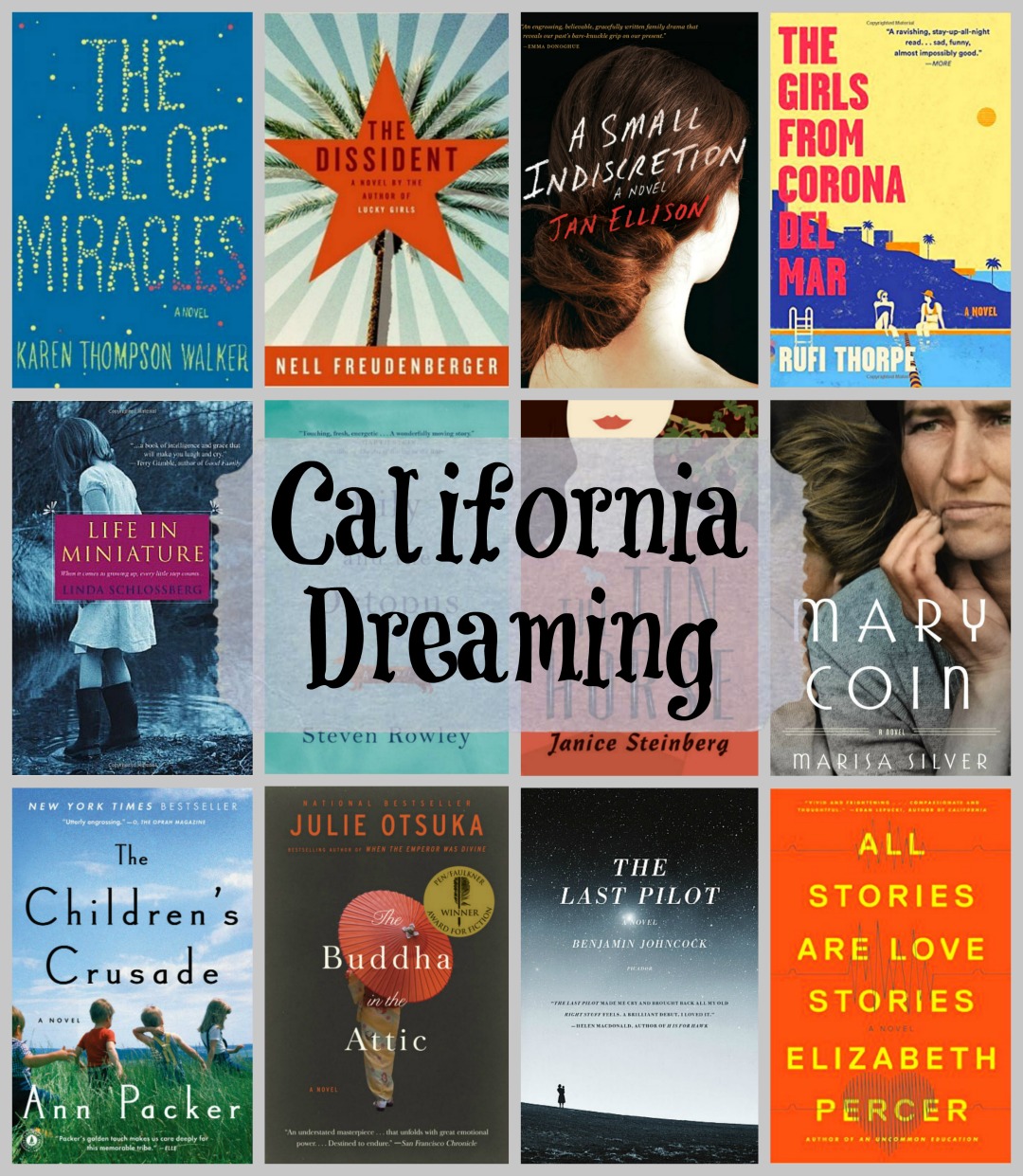 The Age of Miracles by Karen Thompson Walker

The Age of Miracles is a gripping 2012 novel set in Southern California. As it begins, the world is noticing a strange phenomenon: the Earth's rotation is slowing down. No one knows how to react or what type of clock to stick to. As the days get longer and longer, 11-year old Julia and her family struggle with both personal traumas and the search for a new normal in the world. I could not put this book down!
All Stories are Love Stories by Elizabeth Percer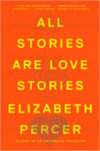 This heart-wrenching 2016 novel takes place in San Francisco. It's Valentine's Day when two huge earthquakes wreak havoc on this beautiful city. The story follows Gene, a Stanford professor, caught on the freeway when the quake hits, and Max, directing a children's choir in the collapsing Masonic Temple. Through the hours that pass both men fight to reunite with the people they most love. It's truly a gorgeous story.
A Small Indiscretion by Jan Ellison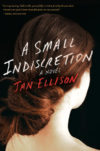 Another book set in San Francisco, this 2015 novel is the story of a happily married mother of three living and working in and around this great California city. That is, until a photo from her past arrives in the mail. As a nineteen year old, Annie spent a wild year in London and now cannot resist the urge to return there and investigate who sent the picture. Annie's choices have far reaching effects on her marriage and family. This was a truly great suspense novel.
The Buddha in the Attic by Julie Otsuka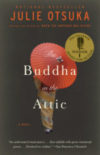 This gorgeous 2011 novel follows a group of Japanese women as they arrive in San Francisco in the 1920's to be married to men who are already there. What makes this books so special is that it doesn't just follow one or two of the women, but instead it is their collective stories. Stories of their voyage, the men they meet, disappointments, marriages, work, children, WWII and their eventual removal to, and life in, the internment camps. A stunning way to tell a story!
The Children's Crusade by Ann Packer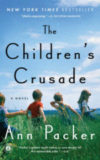 The Children's Crusade released in 2015 takes place in the rural community of Portola Valley starting in 1954 and spanning 40 years. It's the story of a faulty marriage, the four children it produces and the beautiful home and property they all love. As the book opens, the four adult children are trying to come to an agreement on whether or not to sell that home. The story moves seamlessly between their childhood and the events that brought them to where they are today.
The Dissident by Nell Freudenberger

The Dissident is the story of a Chinese performance artist, Zhao, who had to flee China and has landed as an art teacher at a private girls' school in Los Angeles. He's living with a very dysfunctional American family while waiting for an exhibition of his art to come through. Zhao tries to make sense of the of the different people he come in contact with while trying to adjust to the many cultural differences thrust on him. Released in 2006, this great book is only available on Kindle.
The Girls from Corona del Mar by Rufi Thorpe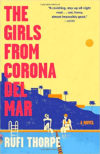 Obviously taking place in Corona del Mar, Rufi Thorpe's lovely 2014 debut novel tells the story of life-long friends Mia and Lorrie Ann. As they move from the innocence of childhood into the reality of adulthood, their friendship is tested and re-examined when their lives veer off in very different directions. Mia struggles to understand Lorrie Ann's choices, while Lorrie Ann struggles to have a life at all. Their friendship is tested and changed profoundly.
The Last Pilot by Benjamin Johncock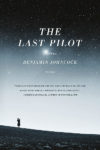 This 2015 novel tells the story of Jim Harrison, a test pilot in the USAF. He and his wife live near a base in California's Mojave desert, where year after year he strives to fly faster and faster in competition with other test pilots. As the US Space Program is gearing up Jim is faced with the difficult choice of whether he wants to become a "flight monkey" for NASA, or keep doing what he loves. When tragedy strikes Jim's family the decision becomes even more complex. A great historical fiction full of real life characters.
Life In Miniature by Linda Schlossberg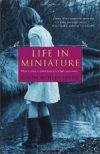 This 2011 release takes place all over Northern California in the 1980's. Sixth grader Adie and her older sister, Miriam, live with a mentally unstable mother who lives in constant fear of drug dealers and "men in white cars." When Miriam can take it no longer and runs away, Adie is left to deal with her mom alone. This includes going on the run to escape from "the men." Adie loves her mom, but things get worse and worse until Adie is forced to make choices for herself. You'll love Adie!
Lily and the Octopus by Steven Rowley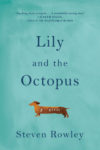 This magical 2016 debut novel takes place in Los Angeles. It's the not so simple story of a man and his dog, his aging dog, Lily. Ted has owned his dachshund for twelve years and the life they share has been wonderful, if not always so full for Ted. When Ted notices an octopus attached to Lily's head he is afraid, terrified even, but willing to fight in all ways he can to save his beloved Lily. This novel is as funny as it is touching!
Mary Coin by Marisa Silver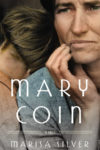 Taking place in Central California, this wonderful 2013 novel is told from three different perspectives. First, that of Mary Coin, a depression era woman who was just trying to survive with her six children after her husband left her. Next, Vera, a photographer, who took an iconic picture of Mary. And finally, Walker, a present day historian who discovers a connection between his father and Mary. Mary Coin is a beautifully written story.
The Tin Horse by Janice Steinberg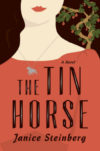 The Tin Horse follows twin sisters, Barbara and Elaine as they are growing up in Los Angeles in the 1920's and 30's. Barbara is outgoing and reckless while Elaine is studious and more careful. When the girls are 18 Barbara betrays Elaine horribly and then disappears the next day. Her family searches, but cannot find Barbara. Sixty years later Elaine, now a retired attorney, comes across information that leads her to once again look back at what happened in the past and to search again for her sister.
Note: I wrote this before reading The Mothers by Brit Bennett. Set in Oceanside, hers is another novel that clearly belongs on this list! My review of The Mothers is here.
Disclosure: there are Amazon Associate links included in this post.