This post may include Amazon links. As an Amazon Associate I earn from qualifying purchases.
A Small Suggestion for Amazon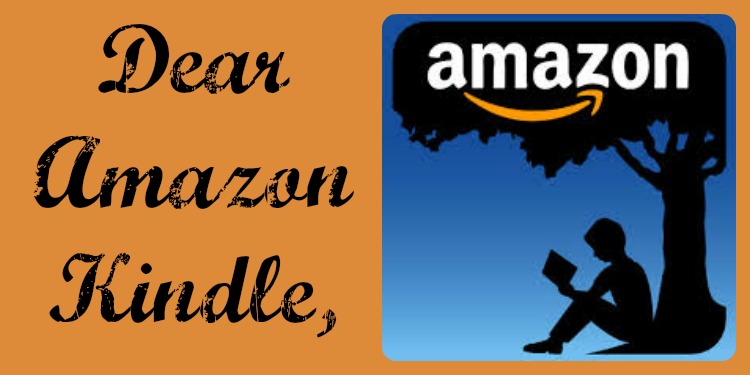 I've been loyal to you, and only you, for many years now. I have never once cheated on you with another e-reader. When one Kindle quits I always, always come back to you for another. I've purchased hundreds and hundreds of Kindle books from you. I've done all I can to show you how much I care. Now, it seems like it's your turn to show some loyalty to me and everyone else like me.
Have you ever considered some sort of loyalty program for Kindle users? If not, you really should! Here's my idea:
For every Kindle book a customer purchases you could give them a nominal credit toward the purchase of their next Kindle. It wouldn't need to be a huge amount, just something to show you appreciate their loyalty, perhaps somewhere between $0.50 and $1.00 per e-book. There wouldn't be any money actually paid out at the time of purchase. Instead, the credits would accumulate until your customer was ready to upgrade to a new Kindle. You could call it the "Kindle Loyalty Program."
It's a win-win for you, Amazon. If a reader had amassed $30 in credits that could mean that they'd purchased close to 50 e-books, all of which you made money on! It could even drive a reader to purchase more books to increase their credit balance. That $30 credit might also be just the incentive a reader needs to make the leap to a new Kindle. Maybe even a more expensive one. Another win for you, Amazon!
In closing, Amazon, please know that I love your Kindle products and that they have increased my reading pleasure tremendously. So, thank you for that. I remain loyal to you, as do so many other readers, but loyalty works best when it's reciprocated. The Kindle Loyalty Program, something to think about?
Respectfully,