This post may include Amazon links. As an Amazon Associate I earn from qualifying purchases.
Hosted by Kathryn at Book Date
Happy 4th of July! I hope many of you are enjoying an extra long weekend, or even better the entire week off. In my neck of the woods the weather has been lovely, and I've been busy trying to get things checked off my summer "to do" list. This list involves a lot of mundane things that I never seem to be able to get to during the school year. (Like cleaning out my closets and deciding on a new refrigerator.) Of all I was able to get done last week, the best was hanging my new hammock chair on the front porch. Amazing! It's easier to get in and out of than a regular hammock, doesn't take up as much space, and holds you almost like a baby. I'll be spending a lot of time in it all summer long.
Last Week's Reads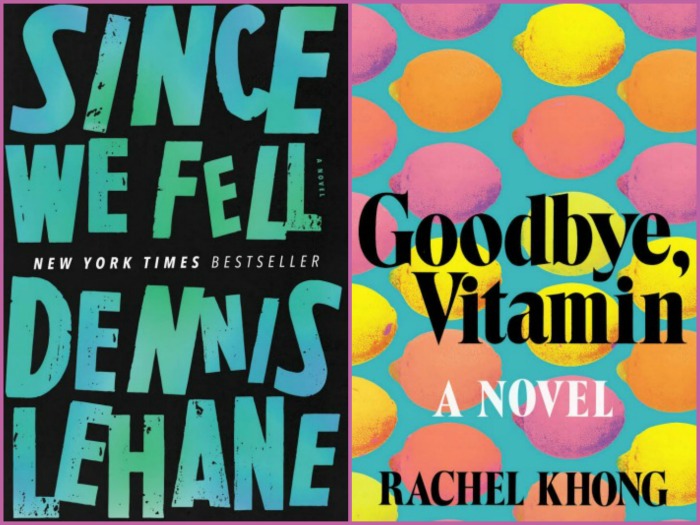 I started reading Who is Rich by Matthew Klam last week, but gave up on it at about 23%. The story just wasn't grabbing me. I then moved onto Goodbye Vitamin, Rachel Khong's debut. It's a timely story for so many people – about a daughter trying to make peace with her parents as her father's dementia grows worse. I'll be reviewing her book very soon. I loved listening to Since We Fell by Dennis Lehane! In fact, it got in the way of my regular reading because I was so engrossed in this story. It helped that the narrator, Julia Whelan, was wonderful. I'm looking forward to writing this review.
Currently Reading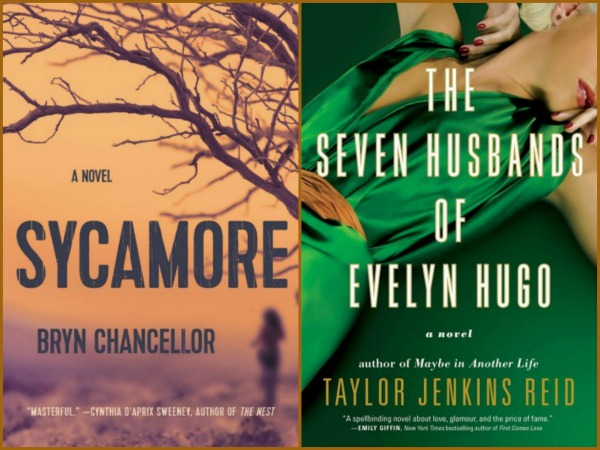 After finishing Goodbye Vitamin, I was at a bit of a loss as to what to read next. I happened to be on Amazon and was checking out their "Best Books of the Year So Far" where I came across Sycamore, a debut by Bryn Chancellor. I'm not sure why this book was never on my radar before, but I'm very happy I found it. It's the story of a small college town, Sycamore, Arizona, where twenty years earlier a 17-year old girl went missing. When bones are discovered, it stirs memories for the people of the town. The story is told from various points of view and in the two different time periods, but best of all Chancellor's writing is gorgeous! I've just started listening to The Seven Husbands of Evelyn Hugo by Taylor Jenkins Reid. I was sold on this one for three reasons: 1. Great reviews. 2. I was wanting something fun and lighter. 3. Narrator, Julia Whelan. So far, it's meeting all expectations.
Likely to Read Next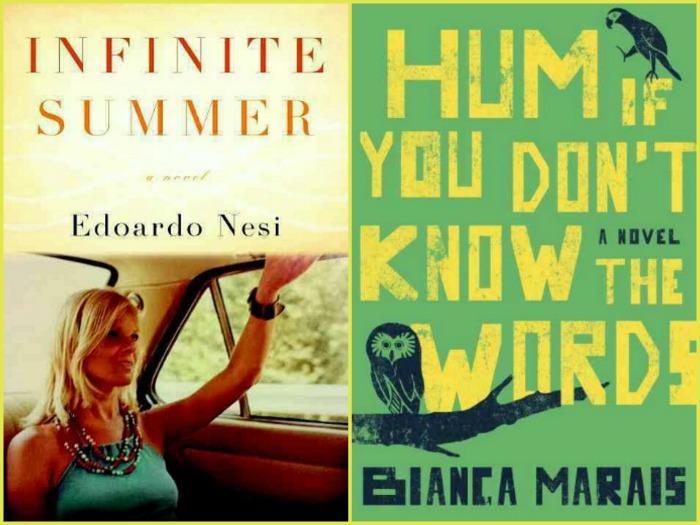 Next up will depend on my mood, but will most likely be one of these late July releases. Infinite Summer by Italian writer, Edoardo Nesi was named one of Publisher's Weekly's Best Summer Books, 2017. The story of three men trying to start up a business in 1970's Tuscany has me quite curious. Hum if You Don't Know the Words by debut author, Bianca Marais, is also set in the 1970's, but this time in South Africa. The story of an orphaned white girl and the Xhosa woman who cares for her sounds like the makings of a wonderful read.
I hope you have a great week of reading!
Disclaimer: There are Amazon Associate links contained in this post.