This post may include Amazon links. As an Amazon Associate I earn from qualifying purchases.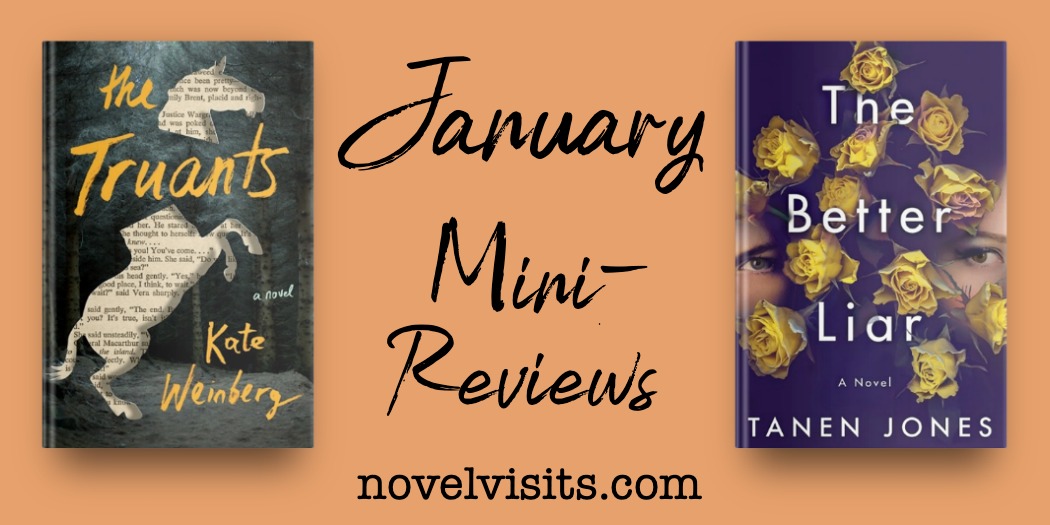 It's hard to believe, but it's been a two months since I last did any mini-reviews. The holidays combined with me reading quite a bit ahead, and all those fun end-of-year posts left me with no books waiting to be reviewed last month. That's only changed slightly this month, with just two January books left to review. Both are debuts steeped in suspense, but couldn't be more different.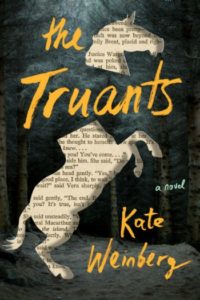 The Truants by Kate Weinberg (debut)
Publisher: G.P. Putnam's Sons
Release Date: January 28, 2020
Length: 320 pages
Amazon
From the Publisher: "Jess Walker has come to a concrete campus under the flat gray skies of East Anglia for one reason: to be taught by the mesmerizing and rebellious Dr. Lorna Clay, whose seminars soon transform Jess's thinking on life, love, and Agatha Christie. Swept up in Lorna's thrall, Jess falls in with a tightly knit group of rule-breakers–Alec, a courageous South African journalist with a nihilistic streak; Georgie, a seductive, pill-popping aristocrat; and Nick, a handsome geologist with layers of his own."
My Thoughts: In the end I liked The Truants very much, but it was not at all the book I expected it to be. Comparisons to certain books, such as The Secret History by Donna Tartt, are almost impossible to live up to. It began in a similar vein, but soon took off on its own path which threw me for a bit. Once I let go of all expectations, and became immersed in Kate Weinberg's gorgeous writing, I was able to settle in and enjoy the rest of The Truants for the story that it was.
"A tiny, insignificant crime. It's only now, looking back at the choices I was about to make that I detect the very faintest of water-marks, the first of many lines that I was about to cross."
So what is that story? The Truants is told by Jess, a girl just starting college at a university she chose expressly for the opportunity to take classes from Dr. Lorna Clay, an author she's enthralled by. Jess is a far more complicated girl than she first appears, with dark thoughts, but little life experience. She falls in with three others, and quickly is living a life beyond what she ever expected. In time loyalties begin to shift, as new feelings emerged and Dr. Clay inserts herself into the mix. From there the story shifts from a campus novel to a mystery with a number of twists, some I saw coming, others took me by surprise. The Truants was the first book I finished in 2020, and though it was a different sort of story, a little hard to categorize, it definitely started off my reading year on the right path. Grade: B
Note: I received an electronic copy of this book from G.P Putnam's Sons (via Edelweiss) in exchange for me honest thoughts.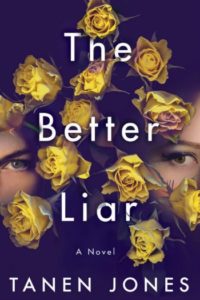 The Better Liar by Tanen Jones (debut)
Publisher: Ballantine Books
Release Date: January 14, 2020
Length: 320 pages
Amazon
From the Publisher: "Robin Voigt is dead. If Leslie had arrived at her sister's cramped Las Vegas apartment just hours earlier, this would have been their first reunion in a decade. In the years since Robin ran away from home as a teenager, Leslie has stayed in New Mexico, taking care of their dying father even as she began building a family of her own. But when their father passed away, Leslie received a rude awakening: She and Robin would receive the inheritance he left them together—or not at all. Now her half of the money may be beyond her grasp. And unbeknownst to anyone, even her husband, Leslie needs it desperately."
My Thoughts: Debut author Tanen Jones did some really great things with her first book. She used three different narrators, with three different perspectives to tell her story of two sisters (one dead) and a scam to claim an inheritance. She built in layers of mystery surrounding Leslie, Robin and Mary, the actress employed to play Robin. There was the mystery around what happened to the girls' mother who disappeared when they were children, the suggestion that Leslie's husband might be cheating on her, and then, of course, the question of who, if anyone, was telling the truth.
The big problem with The Better Liar for me was that I saw everything coming long before it happened and I think most everyone would. It also seemed to me that one of the characters made poor judgement calls over and over again for no other reason than to move the plot along. I'm picky about my suspense novels, really needing them to take me by surprise. Sadly, The Better Liar just didn't. Grade: C
Note: I received an electronic copy of this book from Ballantine Books (via NetGalley) in exchange for me honest thoughts.