This post may include Amazon links. As an Amazon Associate I earn from qualifying purchases.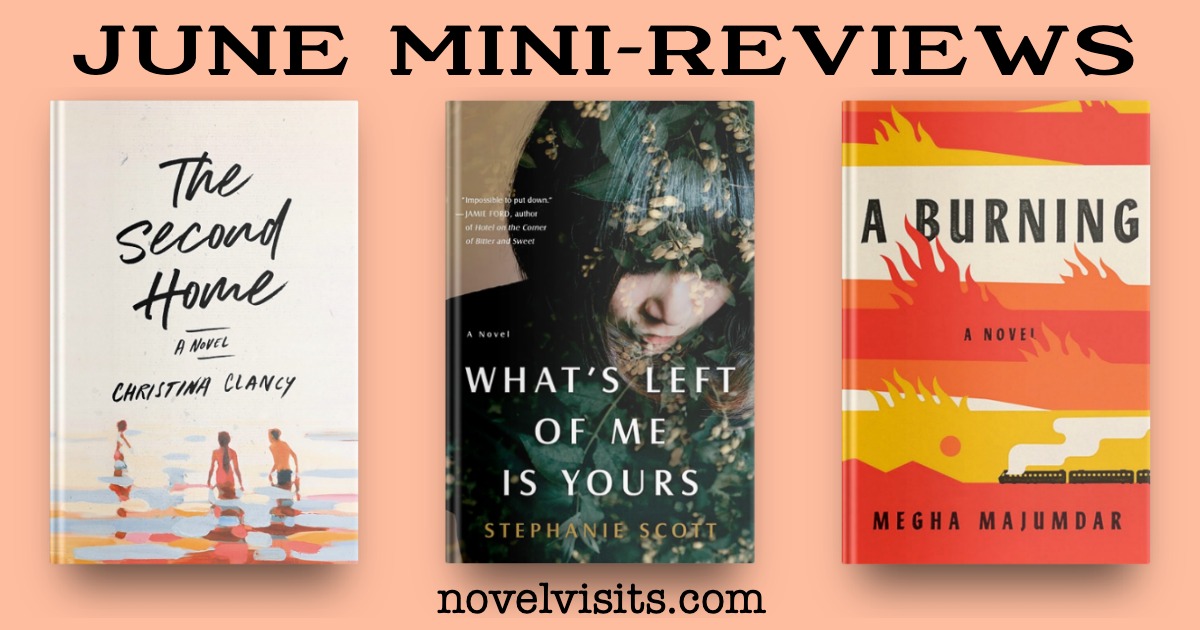 This month I'm posting my mini-reviews a little earlier than normal because I'm taking next week off for a visit with family. As of this writing, I've finished 11 books in June and would expect to get in a few more, so it looks like a big reading month! Today, I'm excited to share three very different novels in my June mini-reviews. One takes place in the U.S., one in Japan, and the third in India. Two feature families, two feature crimes, and all are debuts!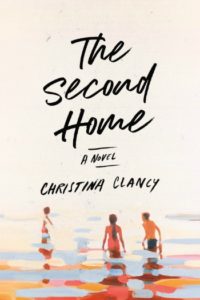 The Second Home by Christina Clancy (debut)
Publisher: St. Martin's Press
Release Date: June 2, 2020
Length: 352 pages
Amazon
My Thoughts: All in all, I liked The Second Home quite a lot. The Cape Cod setting and dysfunctional family dynamics both appeal to me. Clancy did a great job establishing that sense of place and love for a family home. The family's vacation home in Welfleet reminded me of summers spent on my grandparent's cattle ranch in California.
"The sun was beginning to rise, and a layer of yellow like a line of highlighter shone at the crease of the horizon. The wind pushed the cold off the ocean to shore and made her hair whip around her head. She could taste the salt on her lips. She liked being there early. It made her feel like she had the world all to herself."
The family itself felt mostly genuine to me, though when communication is so poor for so long, as it was with this family, it always gives me pause. The biggest flaw in this story of a family torn apart by secrets was its villain. He was a terrible man and all the characters knew that, yet they believed every unlikely lie he told them. For me, that felt false and required some suspension of disbelief. Still, I was entertained by The Second Home and was always eager to get back to reading. I knew where the story would end up, but remained curious of the path toward getting there. It's a beach read, but with a serious tone.  Grade: B-
Note: I received a copy of this book from St. Martin's Press (via NetGalley) in exchange for my honest thoughts.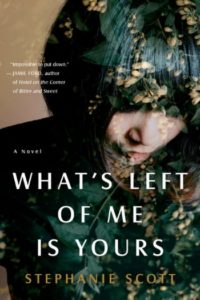 What's Left of Me Is Yours by Stephanie Scott (debut)
Publisher: Doubleday Books
Release Date: June 23, 2020
Length: 352 pages
Amazon
My Thoughts: In What's Left of Me is Yours, Stephanie Scott took me to a world I knew very little about: the Japanese legal system and an unusual business called "wakaresaseya." Wikipedia defines wakaresaseya as "businesses that specialize in breaking up relationships, often by drawing one of the partners into an affair or by producing other incriminating evidence." This business is at the heart of her book. We know it from the start, but Sumiko, a young attorney, does not. When Sumiko was very young her mother was murdered and so Sumiko was raised by her grandfather. Sumiko knows little about the circumstances of her mother's murder, but hearing that the man who killed her is being released, sets Sumiko on a path to unravel the mystery that has always surrounded the murder.
"Lies, when they are first told, have a shadow quality to them, a gossamer texture that can wrap around life. They have that feather-light essence of childhood, and my childhood was built on lies."
What's Left of Me is Yours is a literary mystery that drew me in from the very start. Told from both the perspectives of Sumiko and her mother, Rina, the reader travels back and forth in time as the question of what really happened to Rina slowly becomes clear. Scott's book was very atmospheric, creating a real sense of place in Tokyo and the two seaside towns that also played prominently in her story. I also found the Japanese legal system fascinating and appreciated that Scott was able to deliver so many different glimpses into the culture there. At times the book moved a little slowly, but it always held my interest and is one I recommend to lovers of literary mysteries or those who enjoy being immersed in a different culture. Grade: B+
Note: I received a copy of this book from Doubleday Books (via NetGalley) in exchange for my honest thoughts.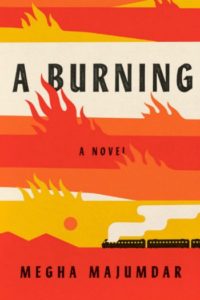 A Burning by Megha Majumdar (debut)
Publisher: A.A. Knopf
Release Date: June 2, 2020
Length: 3o4 pages
Amazon
My Thoughts: I had very mixed feelings about A Burning by debut author Megha Majumdar. Though I found myself truly interested in each of the three main characters' lives, I never became fully invested in the whole story as a unit. Though I always wanted to continue reading, it was never easy to do so. Taking place in India, A Burning tells the story of Jivan, a young woman accused of a terrorist attack, PT Sir, a P.E. teacher with political ambitions, and Lovely, a transgender woman hoping to make it as an actress. The three are loosely connected, but their stories are their own. Each has a sad story of being in a position of little power and being used by others.
"When I am thinking about it, I am truly feeling that Jivan and I are both no more than insects. We are no more than grasshoppers whose wings are being plucked. We are no more than lizards whose tails are being pulled. Is anybody believing that she was innocent? Is anybody believing that I can be having some talent?"
Jivan was accused as a terrorist because of a careless comment on social media. From a poor family, she became an easy solution for the police. PT Sir slipped into politics because he stumbled into a rally and then became willingly useful to a local candidate. And Lovely worked so hard to achieve her unlikely dreams even when ridiculed and lied to. I found the whole story beautifully written and powerfully sad. It was impossible not to care about these three as my heart felt heavy for the reality of their lives. Grade: B
Note: I received a copy of this book from A.A. Knopf Publishing Group (via Edelweiss) in exchange for my honest thoughts.
PIN THESE JUNE MINI-REVIEWS

⇓