This post may include Amazon links. As an Amazon Associate I earn from qualifying purchases.
The Mars Room by Rachel Kushner
&
Alternative Remedies for Loss by Joanna Cantor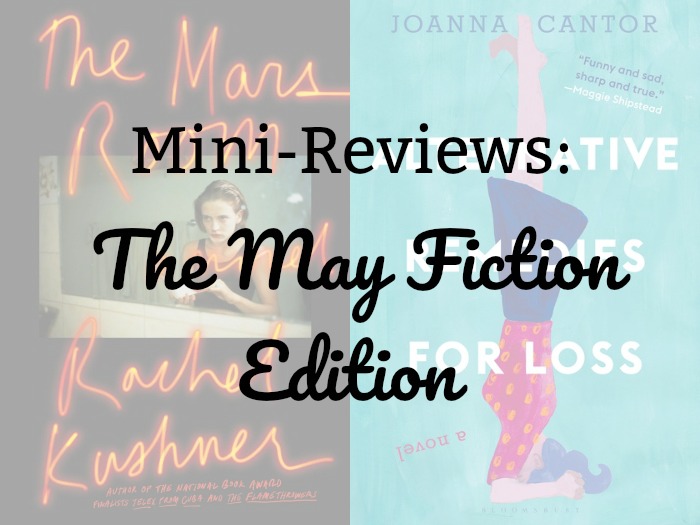 The Mars Room and Alternative Remedies for Loss have almost nothing in common. One is dark and very serious, the other is light with a humorous take. One is a debut, the other by an established author. In one I found hopefulness and in the other hopelessness. One is literary fiction, the other contemporary fiction. It could be argued that both are coming-of-age novels, but that would be a stretch. For me, the strongest commonality between these two May releases was grief. Grief suffered, grief endured by two very, very different young women.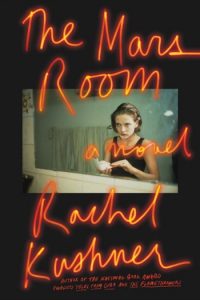 The Mars Room by Rachel Kushner
Publisher: Scribner
Release Date: May 1, 2018
Length: 352 pages
Amazon
From the Publisher: "It's 2003 and Romy Hall is at the start of two consecutive life sentences at Stanville Women's Correctional Facility, deep in California's Central Valley. Outside is the world from which she has been severed: the San Francisco of her youth and her young son, Jackson. Inside is a new reality: thousands of women hustling for the bare essentials needed to survive; the bluffing and pageantry and casual acts of violence by guards and prisoners alike; and the deadpan absurdities of institutional living, which Kushner evokes with great humor and precision."
My Thoughts: Let's begin with what I liked most about The Mars Room and that can only be Rachel Kushner's gorgeous writing. I highlighted many passages for many different reasons: striking imagery, overwhelming angst, startling revelations. Kushner does all that and more in this novel, moving it solidly into the literary fiction category.
With The Mars Room, Rachel Kushner tells the story of Romy Hall, a daughter, a stripper, and escort, a mother, a murderer. We meet Romy on the bus as she's headed to Stanville Women's Correctional Facility where she will serve out two consecutive life terms. As Kushner takes the reader deeper into Romy's story, she reveals Romy's past, her teen years in San Francisco, and her life as a stripper. We also see the other side of Romy, a not quite so tough young woman who wants more for her life and who very much loves her young son, Jackson. Of all the losses her prison sentence brings, none compare to loosing her son. The drudgery and terror of day-to-day life in prison also plays a large role in Romy's story.
"Teardrop and Button, and other women around me, all working their Keaths: it was not the different from The Mars Room, except here they were preening and sellind their asses for prepackaged junk food. Or in Teardrop's case, a bag of heroin."
Had Kushner stuck with Romy, I'd have liked The Mars Room much more. Instead, she filled out her novel with the lives and crimes of the women Romy shared her life with at Stanville, and even prisoners in other facilities. While many of their stories were interesting in their own right, they also took up space that could have been dedicated to giving Romy a more complete story. The characters Kushner surrounded Romy with were rich in personality and shone a light (that I can only assume to be accurate) on prison life, but I was left with many unanswered questions about Romy herself. Grade: B-
Note: I received a copy of this book from Scribner (via NetGalley)  in exchange for my honest thoughts.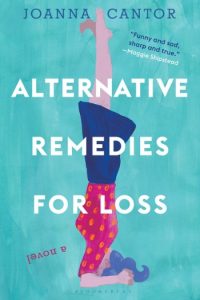 Alternative Remedies for Loss by Joanna Cantor (debut)
Publisher: Bloomsbury Publishing
Release Date: May 8, 2018
Length: 320 pages
Amazon
From the Publisher: "When 22-year-old Olivia learned that her mother had only months to live, she pulled up roots, leaving Vassar and her career plans far behind to be with her mother for her last days. And yet, just four months after her mother's death, everyone in Olivia's family already seems ready to move on. Her brothers are settled comfortably in careers and families of their own; her father has already started to date again, inviting a woman named June on a family trip. Still reeling from the loss, Olivia looks for a new start of her own, throwing herself headlong into Manhattan's fast-moving media world, where she is alternately demeaned by bosses and pursued by men."
My Thoughts: Joanna Cantor wisely opened Alternative Remedies for Loss with a short preface that completely grabbed me. From that brief glimpse at Olivia, I definitely wanted to know more. I think this story of a 22-year old woman trying to live with the loss of her mother will appeal to many young women.
"Olivia missed her mom in a way that felt like vertigo."
Olivia still had her father and two older brothers, but the hole left in her life seemed bottomless. From there, her story moved all over the place, at times feeling almost frantic. But, of course, Olivia was at a frantic place in her life, trying to navigate the dual paths of loss and finding herself without her mother's guidance.
The book worked very well for me for the first half. It felt like a good mash-up of contemporary fiction and coming-of-age with a little humor thrown in. I was able to overlook the unlikely choices characters made. For example, four months after his children's mother died, Olivia's father planned a family trip to India in her honor. He brought along the woman he had begun dating. Four months? Who does that? Olivia made many questionable choices of her own, and by the second half, I'd grown weary of suspending my disbelief. Sadly, the book completely bogged down. A whole tie in with yoga throughout the book felt forced and for me dragged. In the end, Olivia did make growth, but she was a train wreck right up until then. Alternative Remedies for Loss, unfortunately, was one of those books where I liked the main character less and less as her story progressed. Still, Cantor's writing was solid and I'd definitely give her sophomore effort a try! Grade: C+
Note: I received a copy of this book from Bloomsbury Publishing (via NetGalley)  in exchange for my honest thoughts.