This post may include Amazon links. As an Amazon Associate I earn from qualifying purchases.
Hosted by Kathryn at Book Date
Last Week's Reads: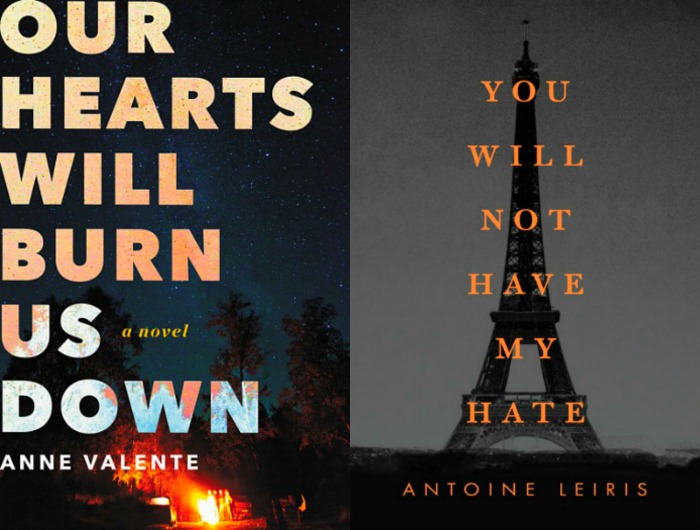 I finished Our Hearts Will Burn Us Down by Anne Valente yesterday morning and then read You Will Not Have My Hate by Antoine Leiris in the afternoon. Our Hearts will Burn Us Down is about four teenagers in the aftermath of a mass shooting at their high school. It started out strong, but I definitely did not love it. I'll have a full review up next week. Being that it's Nonfiction November, I was extra interested in reading You Will Not Have My Hate, a very short account of the days after last fall's Paris terrorist attacks. It is written by the author of the much-shared letter on Facebook. In that letter he put the terrorists on notice that they would not win his or his young son's hate. I expected a little more than this book delivered, and I think I'll just consider that my review!
Currently Reading: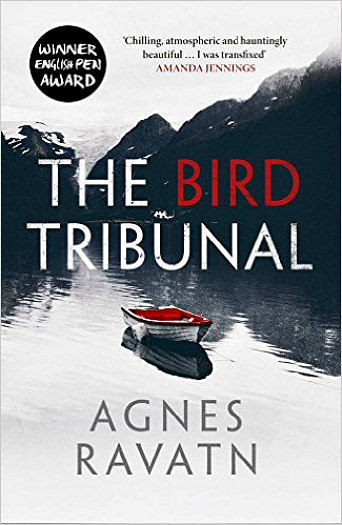 I need a good psychological thriller and I'm hoping The Bird Tribunal by Agnes Ravatn delivers.
Likely to Read Next:
I honestly don't know! I feel like I'm in a bit of a reading slump right now. I have lots of books that I'm interested in, but nothing that is really calling out to me at the moment. There are some pretty awesome sounding books coming out in the first of the year, but it seems a bit early to start in on those. So, this week I'm going to take an even closer look at what others are enjoying. Any good recommendations for me?
Have A Great Week of reading!
Disclosure: There are Amazon Associate links included within this post