This post may include Amazon links. As an Amazon Associate I earn from qualifying purchases.
Hosted by Kathryn at Book Date
I didn't get quite as much reading in this week as I would have liked, because I'm sick, again! Working around kids all the time, I feel like I've built up a pretty strong immune system, but for some reason this winter I seem to be getting everything. Ugh! Luckily, I read quite a bit at the beginning of the week because since Thursday night I haven't read or even listened to a word. I'm hoping that today I can do more than sleep and lay on the couch watching random TV shows! (Though doing this post may wipe me out for the rest of the day.)
LAST WEEK'S READS: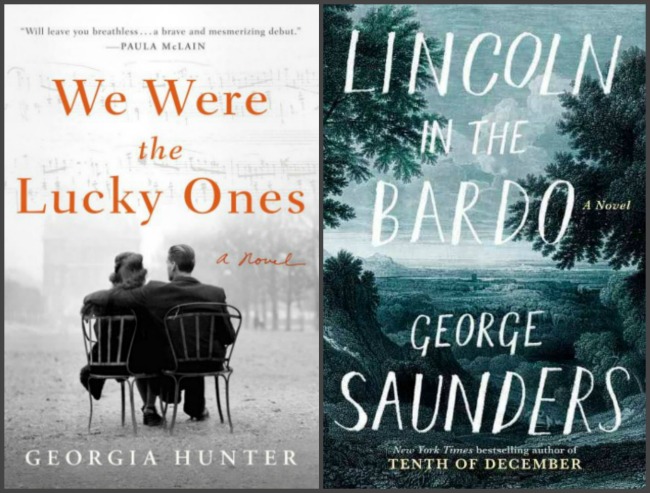 I finished We Were the Lucky Ones, Georgia Hunter's debut novel, last Sunday night. For now, let's just leave it at, "I loved it!"  I'll be posting a full review tomorrow, so please stop by to find out a little more about this wonderful story. What can I say about Lincoln in the Bardo by George Saunders? It was incredibly creative, very interesting, and to me a little tedious. I'll also be posting a full review of this book, likely on Thursday. I need a little more time for my thoughts on it to gel.
CURRENTLY READING: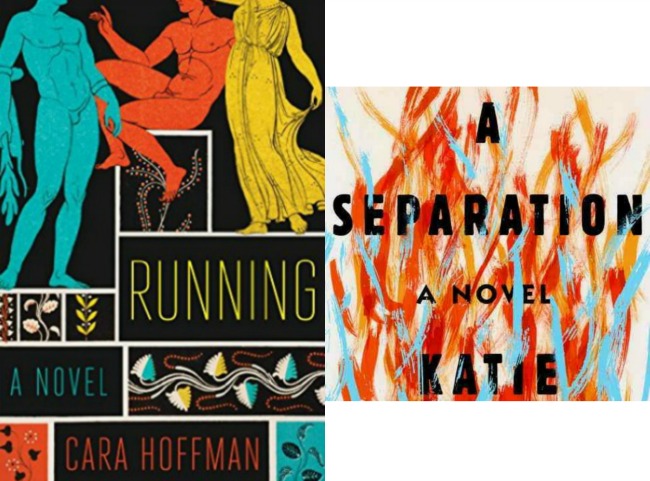 I started Running by Cara Hoffman Thursday evening and haven't touched it since. This has nothing to do with the story and everything to do with just not being in a place to read. I'm very hopeful that it's a book I'll truly enjoy. For most of last week I listened to A Separation by Katie Kitamura while driving to work. I've listened to about 40% of it and so far the story is not at all what I had expected. I keep thinking it's on the edge of something exciting happening, but so far it hasn't happened.
LIKELY TO READ NEXT: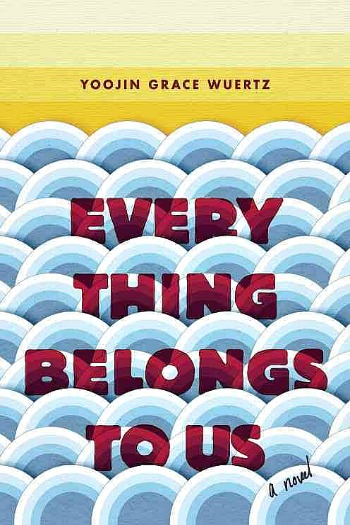 I'm really looking forward to reading Yoojin Grace Wuertz's debut, Everything Belongs to Us, being released at the end of the month. It looks to be a powerful story of three college students whose lives become intertwined at the top university all attend in 1978, Seoul, South Korea. It's billed as a sweeping historical novel embedded in a rich story with amazing heroines. Sounds perfect!
Have a great week of reading!
Disclaimer: There are Amazon Affiliate links contained in this post.