This post may include Amazon links. As an Amazon Associate I earn from qualifying purchases.
Hosted by Kathryn at Book Date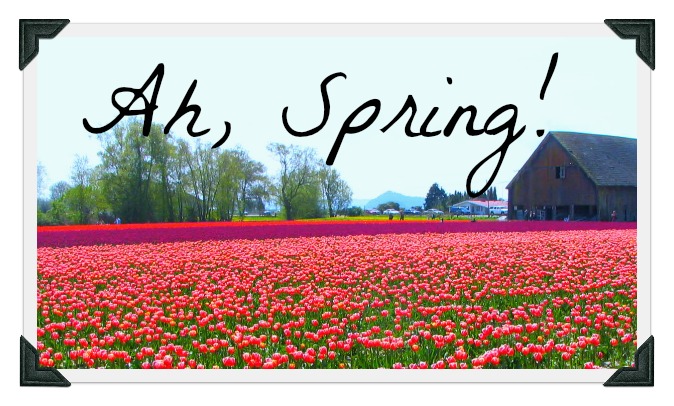 SPRING! It's finally here! Where I live (Washington) spring can be gorgeous and it can be wet, wet, wet. Either way, I don't care. I'm just glad we can officially say that the winter of 2017 is over. Now on to a fresh new season of flowers blooming and trees budding. Summer is still my favorite season (I'm a teacher…it's to be expected), but spring is definitely the prettiest time of year around here. So, happy 1st day of spring.
Last Week's Reads: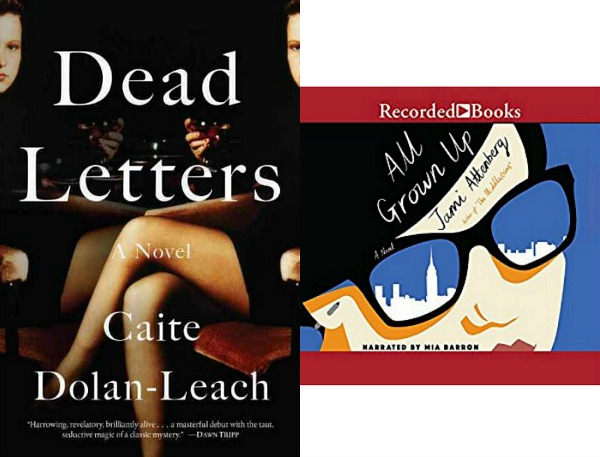 I started The Gargoyle Hunters by John Freeman Gill, but had to put it aside at about 30%. Having looked forward to the book so much, I was really disappointed that it just wasn't grabbing me. I may try to come back to it later. Whenever I can't finish a book I'm desperate to find one that I can connect with. So many people have raved about Dead Letters by Caite Dolan-Leach that I knew it was the book to try, and it did not disappoint! It was a fun, modern take on sort of an old-fashioned mystery. I devoured it and will have a review very soon. I also finished listening to All Grown Up by Jami Attenberg this week. It's another book I thoroughly enjoyed and the narration by Mia Barron was outstanding.
Currently Reading: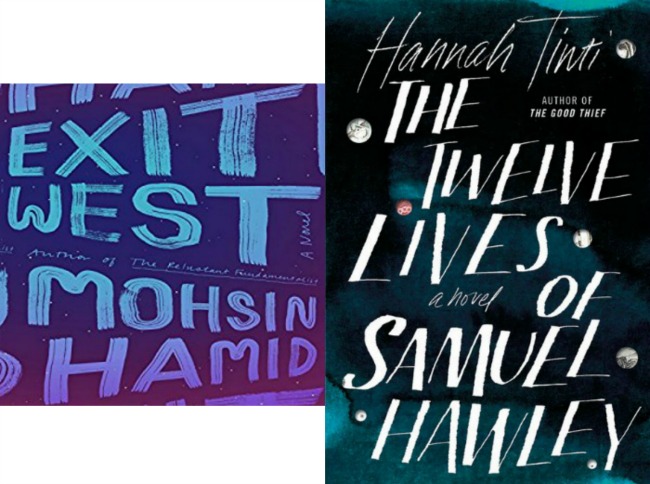 After never really being a huge fan, I'm really getting into the audiobooks this year. I've found that I like to listen to shorter books with great narrators and both apply to Exit West narrated by its author, Mohsin Hamid. His voice has just a little bit of a lilt to it and is so pleasant to listen to. Plus, the story itself is amazing! It's about a young couple falling in love as the city around them is a battle ground between militants and the military. I'm about half way through and can hardly wait to hear the rest. I feel like Exit West could end up being a top ten book for me this year. I'm at the fourth life in The Twelve Lives of Samuel Hawley by Hannah Tinti and am loving this one, too. It's different than I expected, but in a good way. The book moves between the rough life teenage Loo and her father, Samuel, are living in small-town Olympus, Massachusetts and the past stories of how Samuel's body became riddled with scars.
Likely To Read Next: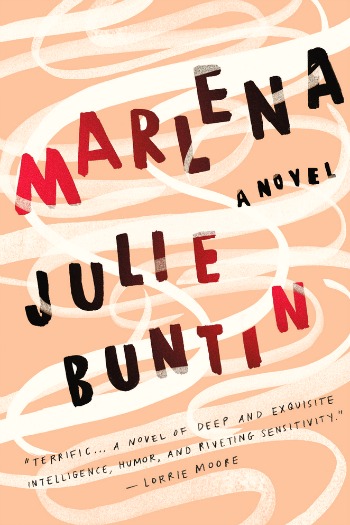 Next, I believe I'll be reading Marlena by Julie Buntin. This blurb from the publisher sums up why I'm so looking forward to Marlena: "An electric debut novel about love, addiction, and loss; the story of two girls and the feral year that will cost one her life, and define the other's for decades." Sounds fantastic, right?
Have a great week of reading!
Disclaimer: There are Amazon Affiliate links contained in this post.