This post may include Amazon links. As an Amazon Associate I earn from qualifying purchases.
Hosted by Kathryn at Book Date
Spring Break! It's almost ridiculous how much I've been looking forward to having this week off. At this point in the school year the kids are getting pretty squirrelly and so are their teachers. We were all ready for a week of freedom. I'm headed out of town for a much needed visit with family. While thrilled to be going, I know I'm unlikely get much reading done. Maybe on the plane? This past week I finally started listening to S-Town after fellow bloggers, Sarah and Tara, both raved about it. Two episodes in and wow! I'm finding the story and the people so interesting and alien it makes me feel like I've traveled to a whole other country.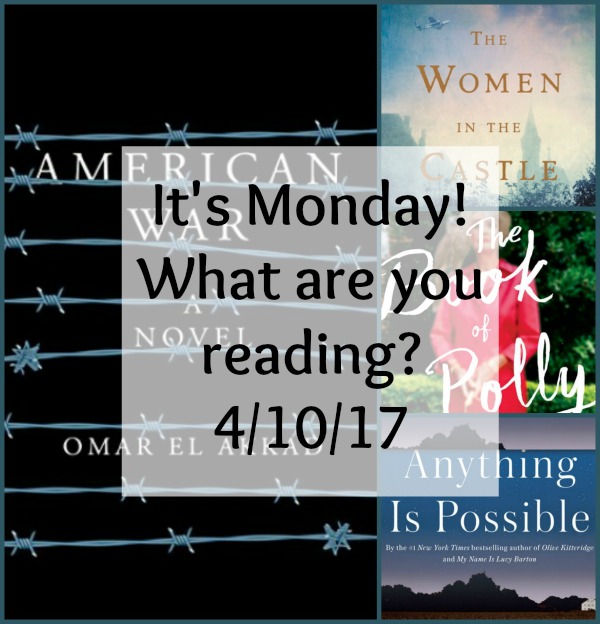 Last Week's Reads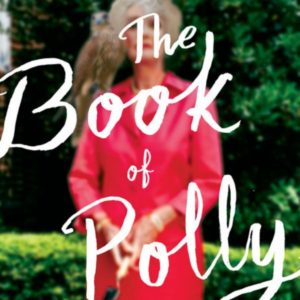 I'd been listening to The Book of Polly by Kathy Hepinstall and finished it on Wednesday. The narration by Jenna Lamia was excellent. She really brought the book's narrator, Willow, to life. While I really enjoyed the first half of this story, I had a few issues with the second half. On Thursday, I'm doing a double review of my two most recent audio books, The Book of Polly along with All Grown Up  by Jami Attenberg.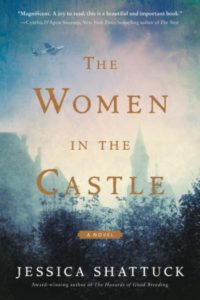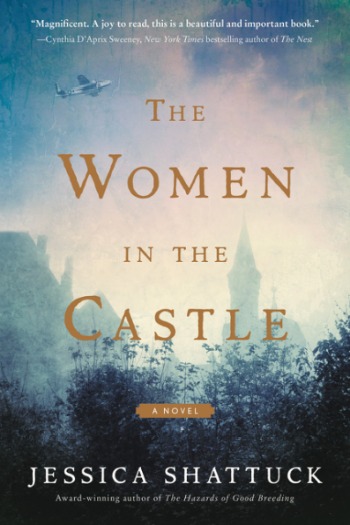 The Women in the Castle by Jessica Shattuck turned out to be another book where I liked the first half better than the second. This book is the story of three German women, widows, whose husbands were lost in the German Resistance during WWII. I've read a lot of WWII books, but never one with this focus. In that, I found much of the book fascinating. In other ways I found it a little wanting. (Though I am well aware I'm in the minority here.) My review will be next week.
Currently Reading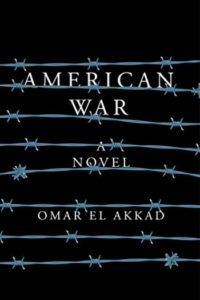 I was a little at loose ends trying to decide what to read next, so I downloaded a couple of samples and American War by Omar El Akkad came up the winner! It is an incredibly creative book with a fascinating premise. It takes place far in the future as a historian is recounting the second American Civil War (2074-2095) which began over the right to use fossil fuels. He provides the reader with a variety of "historical" accounts of the war; at the same time, he's developing a more personal experience of the war through the eyes of a young girl and her family. At about 30% in, I'm very glad I picked American War.
Likely to Read Next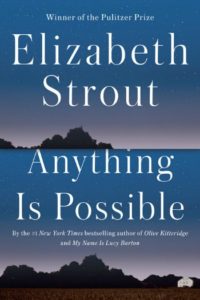 Next up I plan on reading Anything is Possible by Elizabeth Strout. I know that many of us are really excited to read this companion piece to the much loved My Name is Lucy Barton. It will be fun to revisit some of the wacky hometown characters Lucy's mom brought us while visiting Lucy in the hospital.
Have A Great Week of Reading!
Disclaimer: There are Amazon Affiliate links contained in this post.