This post may include Amazon links. As an Amazon Associate I earn from qualifying purchases.
Hosted by Kathryn at Book Date
This has been such a nice weekend. We've finally had a couple days that actually feel like spring, and it's amazing what a day or two of sunshine does for your mood. I celebrated with a pedicure The forecast is looking good for Monday, so I may even get to show it off. I've had a bit of an up and down reading week, but landed in such an unexpected, amazing place, that I can hardly wait to share it!
Last Week's Reads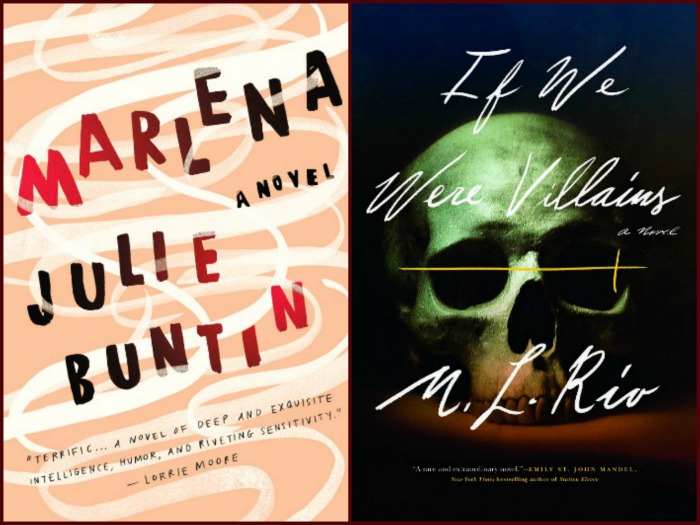 I've been on a pretty good role with books and Marlena by Julie Buntin was no exception. I thoroughly enjoyed this gritty coming-of-age story about two girls, one wild and experienced, the other vulnerable and ripe for change. Told with the distance and compassion of twenty years later, this debut may be one of the best for 2017. (Review later this week.) After Marlena, I started The Shadow Lands by Elizabeth Kostova. I was struggling with it right from the start, but kept going, constantly considering if it was time to quit. Then on Tuesday I saw a post from Shannon @rivercityreading about books to look for this spring. On it was a book I hadn't heard of, If We Were Villains by M.L. Rio. I was intrigued with her blurb and immediately went to NetGalley and requested a copy. I got it the next day and after 10 pages, knew I wouldn't go back to The Shadow Lands.
There is so, so much I want to say about If We Were Villains, but will save most of it for my review. (Coming next week.) Today, I'm going to leave it at, "FINALLY, FINALLY FINALLY a book that lives up to its hype!" If We Were Villains is being compared to The Secret History by Donna Tartt, a book loved by many including me. Guess what? Villains IS very much in the same vein as The Secret History, yet stands well on its own merits. I think Rio's debut is amazing!
Currently Reading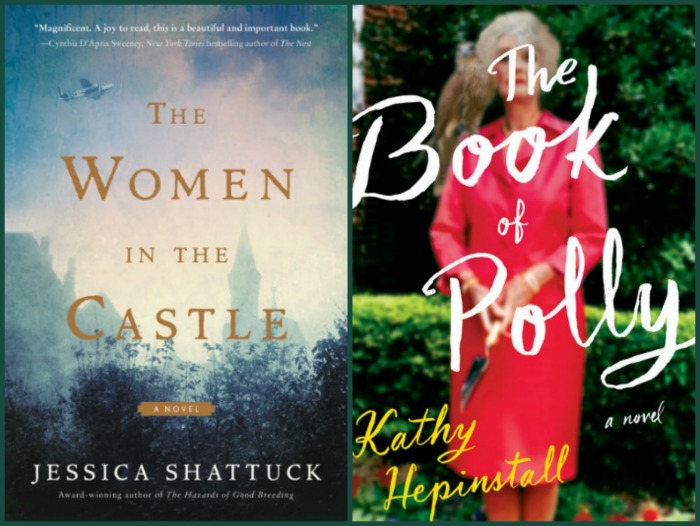 I wasn't sure I was really up for an historical fiction, but quickly changed my mind with Jessica Shattuck's The Women in the Castle. I'm at about 20% and really enjoying the story of three German women before, during and after WWII. I've been listening to The Book of Polly by Kathy Hepinstall for the last week and it has made my drives so pleasant. Polly, a cantankerous southern woman, found herself a pregnant widow at 58. That child, Willow, narrates Polly's story which is also her own. The book is laugh-out-loud funny with some serious undertones.
Likely to Read Next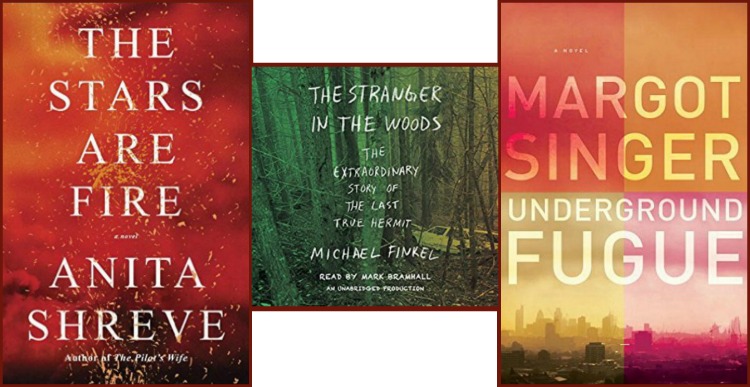 Who knows really? I'm not actually sure what I'll read next. I'd like it to be The Stars Are Fire by Anita Shreve or Underground Fugue by Margot Singer, but neither is out until the 18th. I may need to find something else in the meantime. My next audio book will definitely be The Stranger in the Woods, a nonfiction, which has come highly recommended by Sarah @sarahsbookshelves and many others. Any suggestions for what to read next would be most welcome!
Have A Great Week of Reading!
Disclaimer: There are Amazon Affiliate links contained in this post.