This post may include Amazon links. As an Amazon Associate I earn from qualifying purchases.
Hosted by Kathryn at Book Date
Last Tuesday I had a very minor surgery on my left wrist and because of that took a few days off of work. I had imagined that I'd get so much extra reading and writing done over those days, but somehow it just didn't happen. One reason was that I had some trouble staying focused, but the larger reason was the books. I seem to be in a bit of a slump. Ugh! Finding a book I really connect with just hasn't been happening. Hopefully, this week I'll find the perfect book to turn my slump around.
Last Week's Reads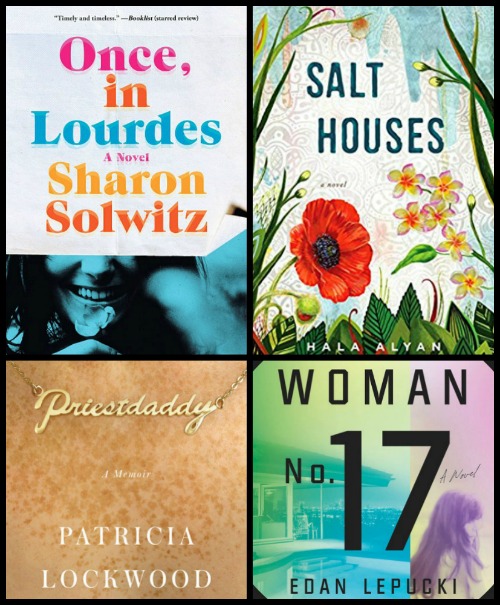 I first finished Woman No. 17 by Edan Lepucki. This was almost two different stories that Lepucki tied together. Parts I liked a lot, but others not as much. I'm not sure the two stories belonged together. My review for Woman No. 17 will be up later this week. I next tried Salt Houses by Hala Alyan, a book I'd very much looked forward to. Unfortunately, I just could not connect. It was too much of a history lesson for me, with too little to care about in the characters. I quit at about 20%. Needing a new audio book, I started listening to Priestdaddy by Patricia Lockwood. The author narrates and I'm always a little nervous with that. Turns out, I didn't care for the narration OR the story. I quit after two hours. Feeling extremely dissatisfied, I jumped to an end of the month book, Once, in Lourdes by Sharon Solwitz. I finished this one, but at times it was a struggle. Once, in Lourdes held a lot of promise for me. It's a coming-of-age story set in 1968, an era I tend to really enjoy. Taking place over two weeks in August, this is the story of four troubled teens who've made a suicide pact. I really liked the last third of the book, but getting there wasn't easy!
Currently Reading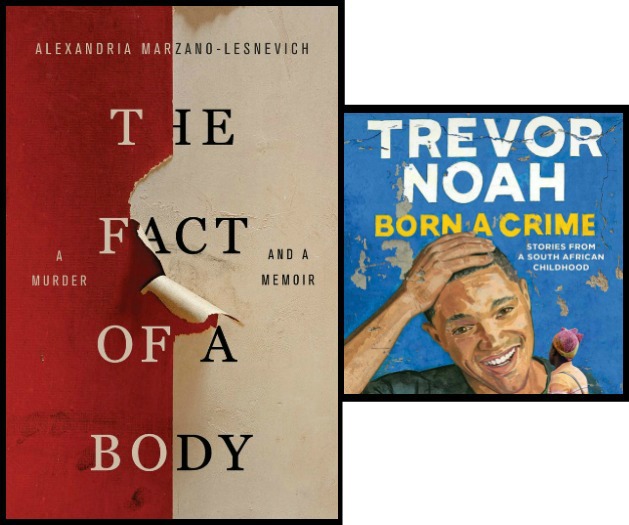 Look at this! I have TWO nonfiction books going right now. This is truly amazing. In Born a Crime, Trevor Noah, host of The Daily Show, tells about his childhood in South Africa. I love that his stories of growing up under the last years of apartheid are both educational and funny. Noah narrates and his delivery has me laughing out loud. I haven't yet read much of Alexandria Marzano-Lesnevich's murder/memoir, The Fact of a Body, but already have high hopes for it. These two memoirs just might turn my slump around. Who'd have thought nonfiction could do such a thing?
Likely to Read Next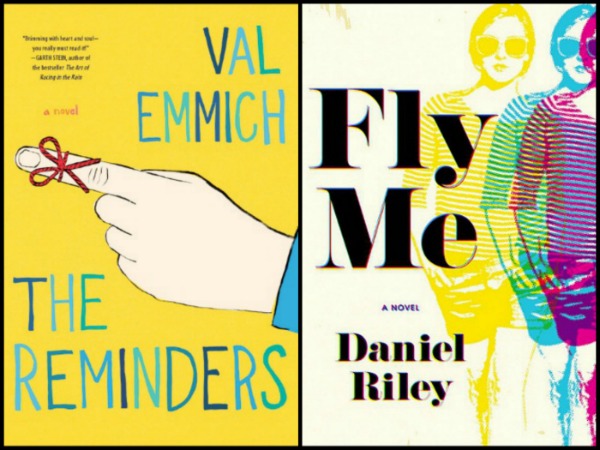 If I'm still longing for a book that wows me, I might jump into June books with Fly Me by Daniel Riley. This debut was on Publisher's Weekly's Best of Summer 2017 list. The story of a 1972 Vassar grad who decides to throw her degree away and become a flight attendant sounds right up my alley. Add to that a southern California beach town setting and I'm all in! Or, I may try another debut, The Reminders by Val Emmich. In this a man grieving the loss of his partner finds comfort in a 10-year old girl with perfect recall. We'll see!
Have a Great Week of Reading!
Disclaimer: There are Amazon Associate links container in this post.