This post may include Amazon links. As an Amazon Associate I earn from qualifying purchases.
Hosted by Kathryn at Book Date
June! You've got to love June as it ushers in summer for us. While my heart and mind are already on summer vacation, my body still keeps driving to work, where I then have to make that awkward transition back to reality. Twelve more days. It was fun this last week seeing so many pictures and posts from BEA. What a fun experience. I hope to make it there one of these years. Meanwhile, here at home, I'm itching to find my next great read.
Last Week's Reads
I'll be reviewing The Alice Network by Kate Quinn on Thursday. This historical fiction was told in two time periods: one during World War I and the other a couple of years after World War II. It will probably be no surprise that I liked one of the storylines a lot more than the other. I had really high hopes for Perennials, Mandy Berman's debut novel, but I was underwhelmed by it. I'll be reviewing Perennials sometime soon.
Currently Reading
After several audio rejects, I've finally found one I love, Eleanor Oliphant is Completely Fine by Gail Honeyman. Eleanor is an amazing character that I really think most anyone would be enamored with. She reminds me a bit of Ove in A Man Called Ove, in that she is so very socially awkward, but there is much more to Eleanor's story than that. The narration by Cathleen McCarron is perfection. I'm reading Before We Were Yours by Lisa Wingate, but may soon be adding it to my "did not finish" list. This is another historical fiction told in two different time periods, and I'm not really enjoying either of them. Both feel pretty one-dimensional to me. I'm going to give it another chapter or two and then make the call.
Likely To Read Next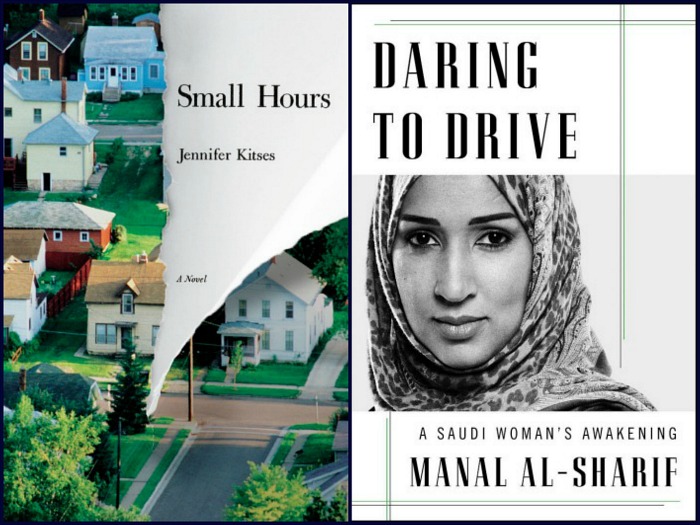 I'm planning on picking up Small Hours by Jennifer Kitses next. This debut novel, the story of a troubled marriage told hour-by-hour over the course of a single day, has me intrigued. I'm looking forward to seeing how Kitses plays that out. After finishing Eleanor (which is fairly long), I'm going to try Daring to Drive by Manal Al-Sharif as my next audio. The publisher's first sentence is enough to have me on board, "A ferociously intimate memoir by a devout woman from a modest family in Saudi Arabia who became the unexpected leader of a courageous movement to support women's right to drive."
I hope you had a great week of reading!
Disclaimer: There are Amazon Associate links contained in this post.