This post may include Amazon links. As an Amazon Associate I earn from qualifying purchases.
Hosted by Kathryn at Book Date
Thanks to a small injury to my right hip, I've been banned from all exercise for the next two weeks. (In fact, I've been limited to a few mild stretches.) While this is extremely annoying, it has provided me with some additional reading time! I've used that time wisely, completing three books in a week for the first time in a very long time. All three kept me interested, but one? FANTASTIC!
Last Week's Reads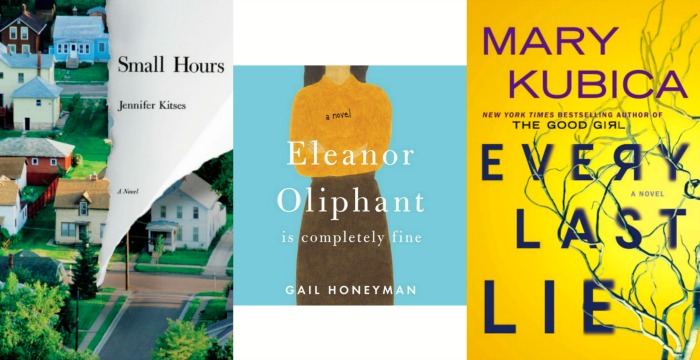 I really enjoyed Small Hours by Jennifer Kitses. The story of a husband and wife and the secrets between them, Small Hours was told in alternating chapters over the course of a single day. I plan to review this one on Thursday. Sadly, I'm now finished listening to Gail Honeyman's debut, Eleanor Oliphant is Completely Fine. I'm also hungover, and lonely. I miss Eleanor! This is one of my favorite books this year and will be reviewed very soon. I can hardly wait to share Eleanor. I rounded out the week with Mary Kubica's latest, Every Last Lie. Also told in alternating chapters, the book kept me interested throughout. I'll be reviewing Every Last Lie closer to its June 27 release date.
Currently Reading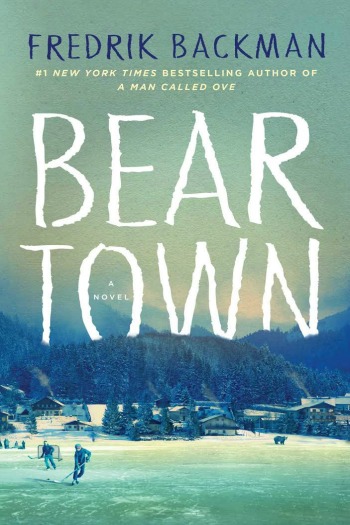 Still feeling the effects of Eleanor, I wanted a really solid, guaranteed-to-like book. Recommended by so many, including Sarah @sarahsbookshelves, and my good reading friend, Janet, Beartown by Fredrik Backman is definitely coming through for me. I was a little skeptical about a hockey story, but just as everyone told me, it's so much more!
Likely to Read Next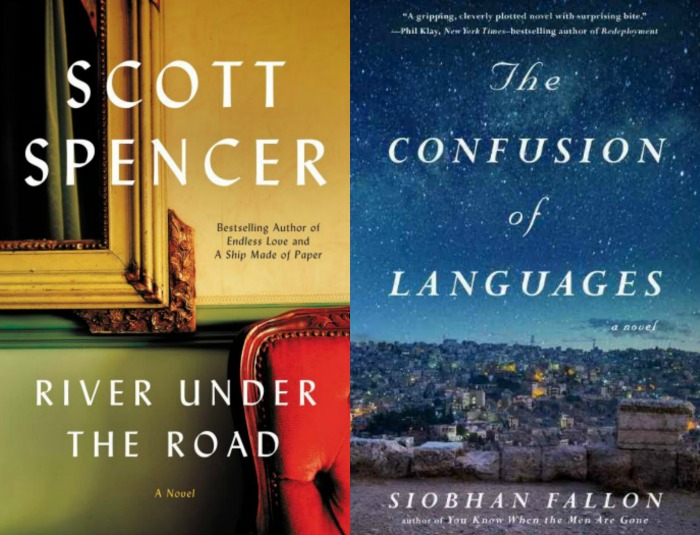 I have two June releases left to read and will be tackling these next. River Under the Road by Scott Spencer grabbed my interest with the idea of "Thirteen parties over the course of two decades…" Add to that, couples, class conflict, and NYC and I was sold.  The publisher's blurb for The Confusion of Languages, a debut by Siobhan Fallon, reminded me a little bit of a book I loved, In the Kingdom of Men by Kim Barnes. Like it, A Confusion of Languages is set in a middle eastern country where women's power is limited. Military wives Cassie and Margaret face uncertainty and fear when Margaret is involved in a fender-bender in Jordan.
I Hope You Have a Great Week of Reading!
Disclaimer: There are Amazon Associate links contained in this post.