This post may include Amazon links. As an Amazon Associate I earn from qualifying purchases.
Hosted by Kathryn at Book Date
Many thanks for all the good wishes on the first birthday of Novel Visits last week. It's a lovely milestone to mark, but really just another day that finds us all on the hunt for our next great read! That and the Fourth of July made for a really fun week, where I was able to fit in a lot of reading time.  This week will be very different. In fact, I'll be surprised if I even finish one book. I'm taking my mom on a whirlwind week of visiting her great grandchildren (who also happen to be my grandbabies). This past weekend was spent with the one here in Washington and we fly out to Montana tomorrow to see the other two. Very special times, but not quiet times!
Last Week's Reads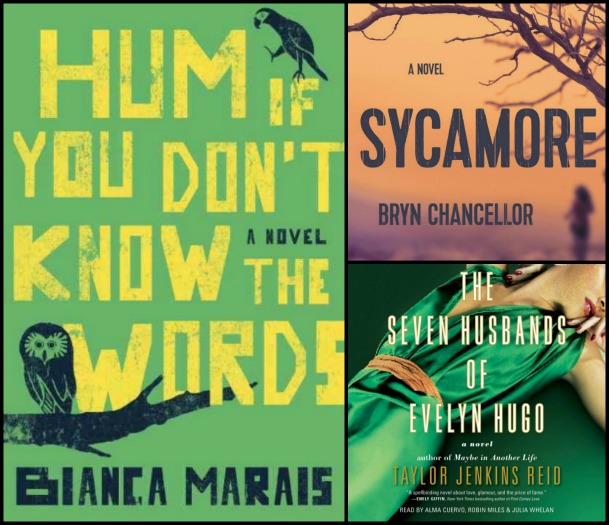 I was thrilled with all three books I finished last week, starting with Sycamore by Bryn Chancellor. I just loved this beautifully told story about a girl who vanished and the entire community she left behind. My review of Sycamore will be up tomorrow. It's the first in a slightly different format that I'm trying out for reviews. I stole hours away from everything else this past week with my headphones on listening to The Seven Husbands of Evelyn Hugo by Taylor Jenkins Reid. I started this on a bit of a lark, but am so glad I did. It's a fun summer read which I hope to get to next week as part of a double audio review. I also finished Hum If You Don't Know the Words, a debut by Bianca Marais. I thoroughly enjoyed this story of the love between an orphaned 9-year old girl and the Xhosa woman who helped care for her in mid-70's South Africa. I'll be reviewing this one next week, too.
Currently Reading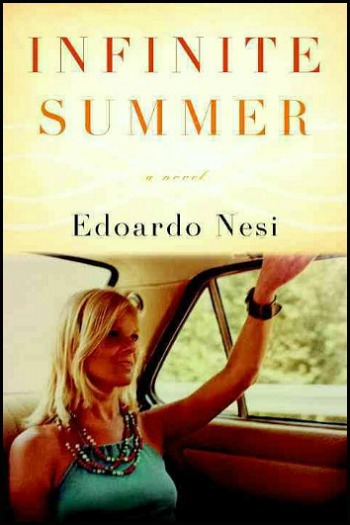 Infinite Summer by Italian author Edoardo Nesi is what I'm struggling to read right now. At about 20% in, I'm not connecting to this story of three very different men trying to build a textile business in 1970's Tuscany. I'll give it another 5-10% and then make the call.
Likely to Read Next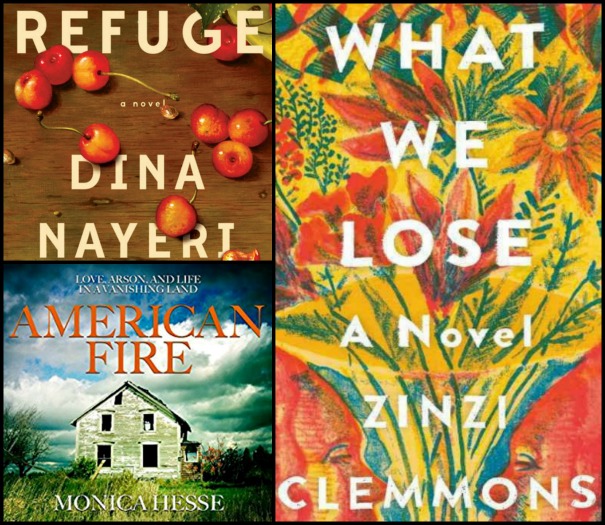 July 11th will see a whole load of books released, including these three. I plan to listen to American Fire by Monica Hesse for my next audio book. A real life account of a string of arsons in rural America, this was a Book of the Month Club selection for July. "Refuge charts the deeply moving lifetime relationship between a father and a daughter, seen through the prism of global immigration." That single sentence from the publisher was enough to have me interested in Refuge by Dina Nayeri. Vogue described What We Lose by Zinzi Clemmons as "The debut novel of the year." Now that's a pretty big claim to try to fulfill, and I'm anxious to see if Clemmons does it.
I hope you have a great week of reading!
Disclaimer: There are Amazon Associate links contained in this post.