This post may include Amazon links. As an Amazon Associate I earn from qualifying purchases.
Hosted by Kathryn at Book Date
This week marks the halfway point in my summer break and I have to admit that makes me a little sad. Of the five weeks I have left, I'm out of town two, and have my best friend coming for a visit another week. So, lots of fun coming up, but it will go by too fast. This past week I finished four books, however, it's not quite the accomplishment it might seem. One book I was nearly done with when the week started, another I was halfway through, and a third was really short. Still, I'm happy with a four book week. Hope your reading is going well and that the summer is being very good to you!
Last Week's Reads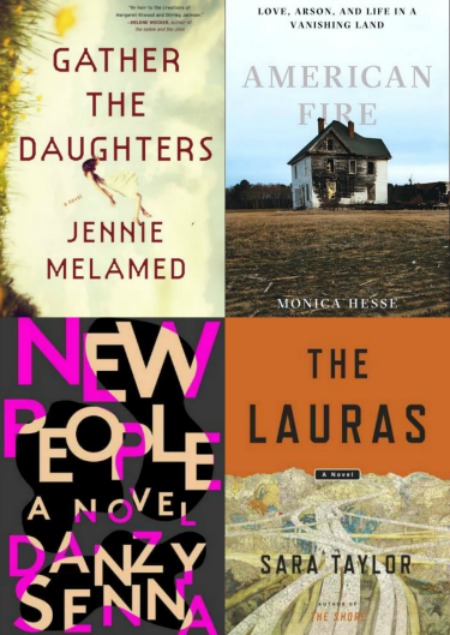 I absolutely loved Gather the Daughters, a wonderfully original debut by Jennie Melamed. That's all I'm going to say for now, but my review will be up tomorrow. American Fire by Monica Hesse started off a little slow, but once it grabbed me I was hooked and couldn't stop listening. My review was last Friday. The Lauras by Sara Taylor came next. It also started off slow, but I'm glad I stuck with it. The book follows a mother and her child who are on the world's longest road trip! The themes are serious, and the delivery intelligent. It was a really different book and one I'm glad I read. The same cannot be said for the next two books I turned to. Careers for Women by Joanna Scott I couldn't finish and quit at 33%. (From what I've heard, I'm not the only one.) After that failure, I turned to a New People by Danzy Senna, a book that has had loads of buzz surrounding it. I finished it because it was very short, but almost wish I hadn't. Do I need to like a character to enjoy a book? Not typically, but in this case I found my dislike of the main character impossible to move beyond.
Currently Reading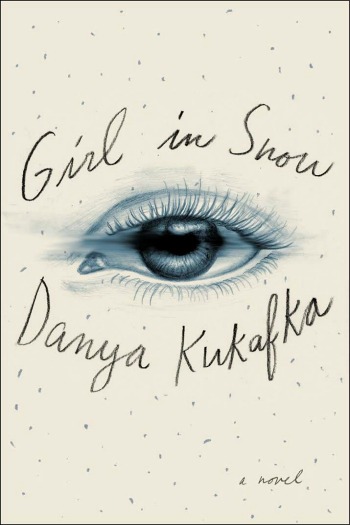 I've just begun Girl in Snow, Danya Kukafka's debut, a thriller about a girl found murdered in a small Colorado town. Told from three perspectives: the boy who stalked her, a vengeful girl who wanted her life, and the detective investigating the case. It just felt like the right time for a little something different. I'm not far enough along to know if Girl in Snow will deliver, but fingers crossed!
Likely to Read Next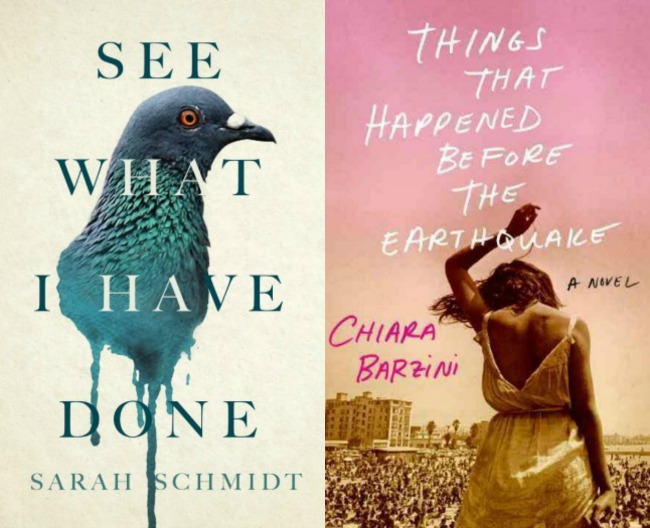 Up next I have two books that I'm already nervous about. See What I Have Done by Sarah Schmidt is a modern day retelling of the Lizzie Borden story. I've looked forward to this one for a long time, but have heard some mixed comments about it. Nevertheless, I'm going to go at it with an open mind. Things That Happened Before the Earthquake by Italian author Chiara Barzini has a lot that I love: it takes place in LA, it's a period novel (1992), and its heroine is a teenage girl trying to figure things out. This book sounds really different from most and that's either going to be amazing or…?
I hope you have a great week of reading!
Disclaimer: There are Amazon Associate links contained in this post.