This post may include Amazon links. As an Amazon Associate I earn from qualifying purchases.
Hosted by Kathryn at Book Date
How can it already be the last day of July? The summer is just flying by! Every year I make a list of things that need to get accomplished over the summer. Nothing big, but things like have the trees trimmed, find someone to detail my car, etc. This year there were eight items on my list and I've only done two of them. Time to get serious! I blame my lack of accomplishment on books. The draw of a cozy seat on my porch, reading a book is just too strong!
Last Week's Reads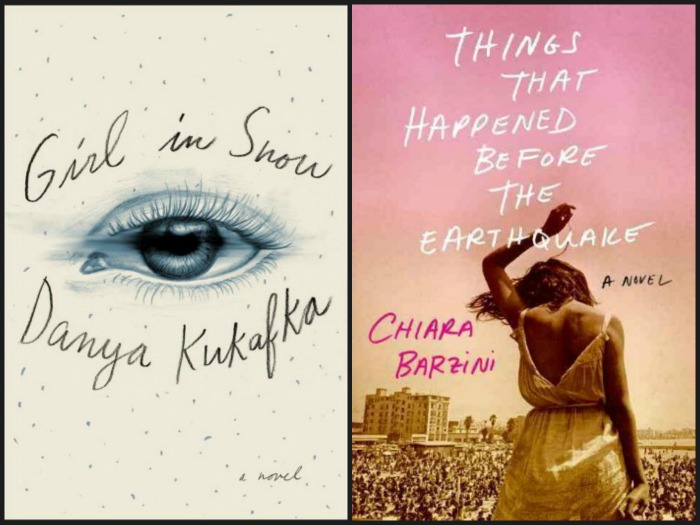 The last couple of weeks have been a struggle when it's come to books, and these two were no exception. For me, both books had a similar problem, but with different results: too many pieces to them. In Girl in Snow, a debut by Danya Kukafka, those unnecessary parts muddied the final solution, leaving me wondering, "Why?" My review of this one will be on Thursday. Things That Happened Before the Earthquake by Chiara Barzini also had a lot of moving parts. For much of the book that really bothered me, but by the end I thought all those parts fit together well for a satisfying ending. I'll review Things That Happened Before the Earthquake closer to it's publication date of 8/15/17.
Currently Reading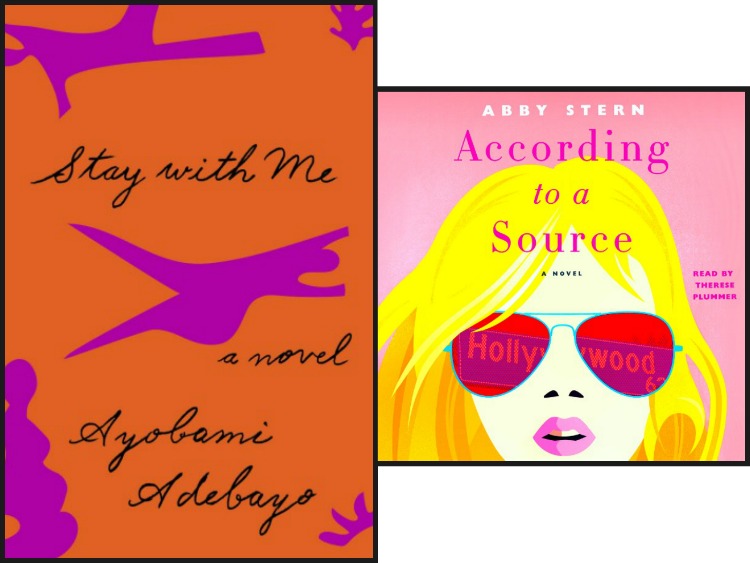 Feeling a little beaten up by my recent reading choices, I was trying to find a good audio version to escape with. I listened to several samples, but nothing was grabbing me. Then According to a Source by Abby Stern popped up on my Audible feed and I loved the narration by Therese Plummer, so decided to give it a try. This book is very light, pure chic lit, gossipy, Hollywood drama, romance, everything I don't read. It's perfect! I have thoroughly enjoyed escaping into this fun audio all week and am very nearly finished. I'm also enjoying Stay With Me by Ayabami Adebayo, the story of a Nigerian woman whose husband takes a second with when she can't get pregnant. The voice of both main characters is strong and at about a quarter of the way through, I'm anxious to see where the story ends up.
Likely to Read Next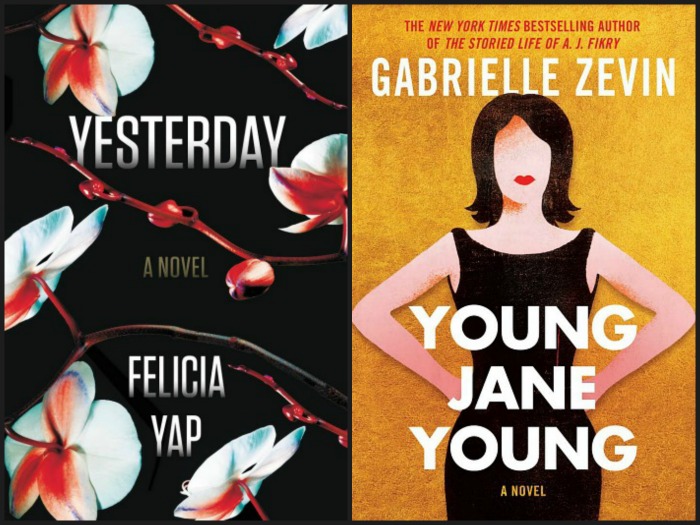 Of the four August 1st releases I had copies of, one was good, one only so-so, one I didn't like at all, and the other I'm nervous about even starting. Instead, I may try another 8/1 release, Yesterday by Felicia Yap. The premise of this book sounds intriguing. A murder mystery in a world where all people are either monos of duos. Monos only have one day worth of memories and duos only have two. Interesting, right? Young Jane Young is by Gabrielle Zevin, the author of The Storied Life of A. J. Fikry. In this she gives the reader a young congressional intern who makes the huge mistake of having an affair with her boss, and then blogging about it. Taking the fall for what happened, Jane tries to pick up the pieces and start over in Maine.
I hope you have a great week of reading!
Disclaimer: There are Amazon Associate links contained in this post.