This post may include Amazon links. As an Amazon Associate I earn from qualifying purchases.
Hosted by Kathryn at Book Date
Though we've all been in the thick of fall reading for several weeks now, it was only last week that the calendar joined us in welcoming this season of ghosts, goblins, pumpkins and thanks. Happy fall! 
Last Week's Reads: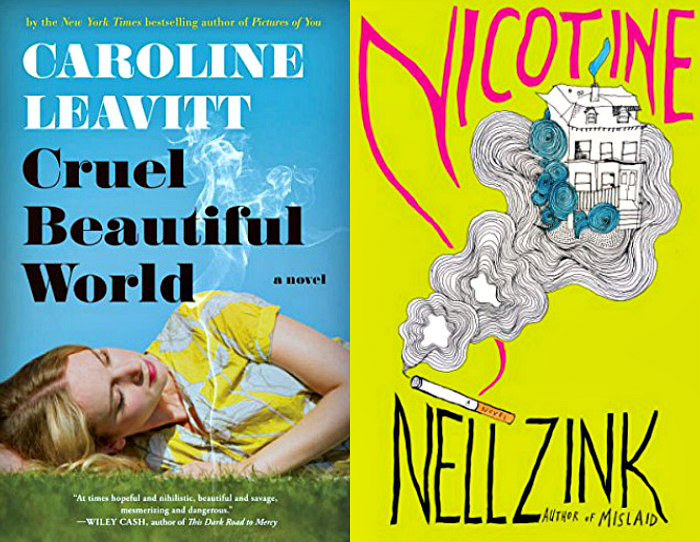 These are two wildly different books, for sure! Nicotine by Nell Zink is about a young woman who sets out to evict of a group of squatters living in a family home and instead ends up joining them. The cast of characters is large and diverse, making this book a roller coaster ride! After reading a few pretty heavy books in a row, I was looking forward to the comfort of a book that I could count on to be little bit easier read and that I was guaranteed to enjoy. Caroline Leavitt did not disappoint with Cruel Beautiful World. Both books will have reviews coming soon.
Currently Reading: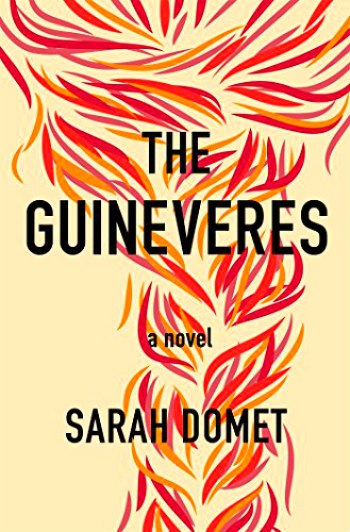 I've been looking forward to Sarah Domet's debut novel, The Guineveres, for a long time. I'm only a few pages in, so it's too early to tell, but I'm expecting to love it!
Likely to read next:
That's more of a question right now, "Likely to read next?" I'm at a crossroads and will need to decide soon. I'd honestly like it to be The Mothers by Brit Bennett, but I've yet to score an ARC, so it looks like I may have to wait until it's released next month. Instead, I'm thinking of reading Route 12 by Marietta Miles who was the guest author on Novel Visits last week as part of #30authors. Her book would not normally be in my wheel house, but I'm intrigued by it none the less.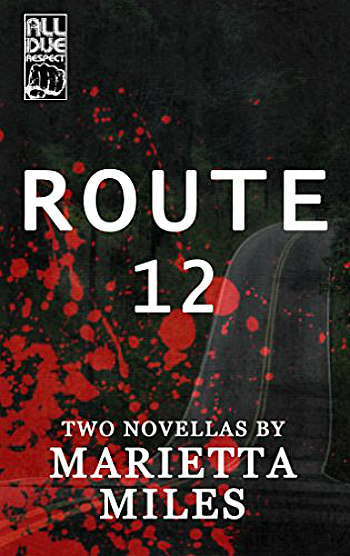 Have a great week of reading!
Disclosure: There are Amazon Associates links within this post.