This post may include Amazon links. As an Amazon Associate I earn from qualifying purchases.
Hosted by Kathryn at Book Date
I'm so sorry for all of you on the East Coast who have been suffering one huge storm after another this past week. Some of the pictures on TV have been unbelievable. I can't imagine, and feel almost guilty that in the Northwest, we're experiencing unseasonably warm and just plain lovely weather. May you be doing so soon. (And, never fear, rain is set to return here on Tuesday!) I've been in a good place with books this month and am excited to share four reviews in the next few days.
Last Week's Reads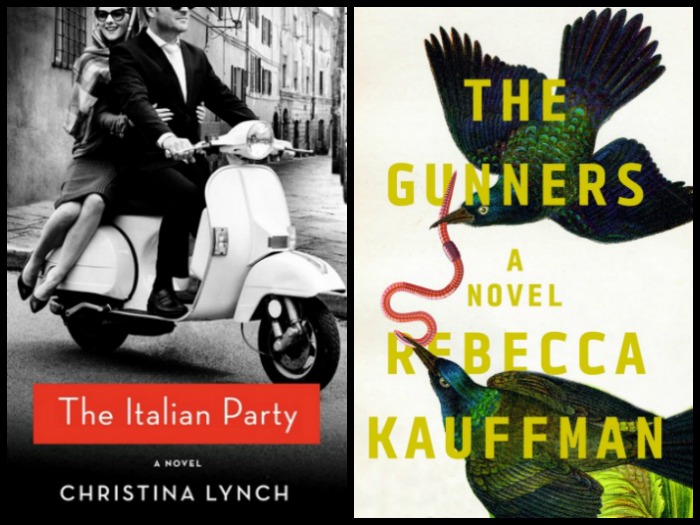 I breezed through both these books last week and couldn't have been more pleased. The Italian Party by Christina Lynch was a very light, fun read that made me feel like I was watching a movie from the 50's. It's about a young married couple (in the 1950's) who barely know each other and are sent to Siena for his job. There are secrets and a little suspense. I'll be covering The Italian Party as one of three "Suspense-Lite" reviews on Thursday. My review of The Gunners by Rebecca Kauffman will be next week, but for now let me just say, "You. Will. Want. To. Read. It."
Currently Reading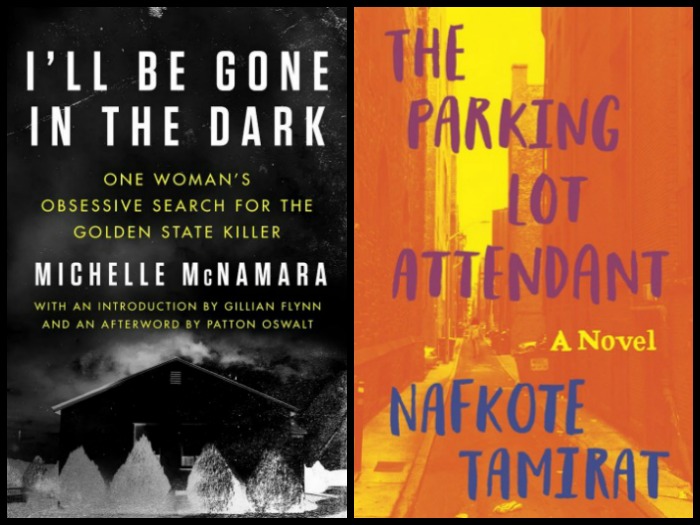 After listening to I'll Be Gone In the Dark by Michelle McNamara all week, I'm well over halfway through. I've only listened in the daylight hours, so have not been at all freaked out by these horrible crimes. What has shocked me is how close I lived to where the killer was operating. I was in high school in the Bay Area when he was raping/killing in Northern California and in college in Southern California when he was killing there. I actually lived within a mile of one of his killings and remember nothing about it…college kids! The Paring Lot Attendant by Nafkote Tamirat is much different than I had expected, but at 20% in, I can't wait to get back to it. It's a coming-of-age, father/daughter story set among the Ethiopian community in Boston.
Likely to Read Next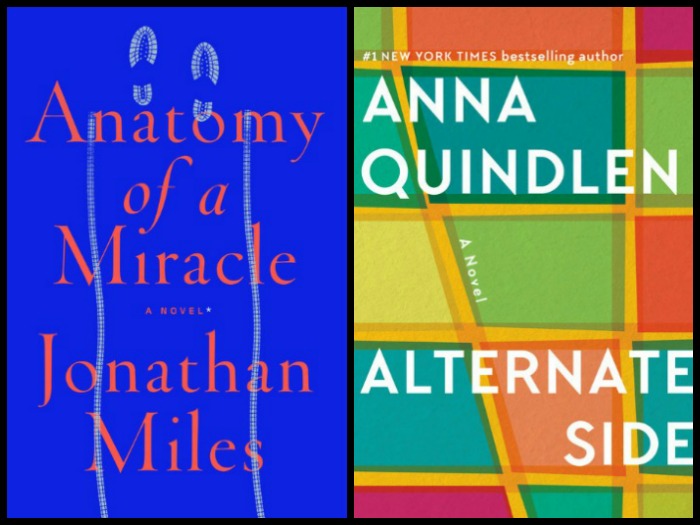 I have these two colorful releases left in my March TBR pile, so will likely get to one later this week. Anatomy of a Miracle by Jonathan Miles focuses on the aftermath of a paraplegic's sudden, unexplainable recovery. And finally, Anna Quindlen's Alternate Side, for which I'm not hearing the overwhelmingly high praise I'd hoped for. I've never read a Quindlen novel before and want to be awed, so some have suggested I start with another of her books. I'll see what time allows!
I hope you have a great week in books!
Disclaimer: There are Amazon Associate links contained in this post.