This post may include Amazon links. As an Amazon Associate I earn from qualifying purchases.
Hosted by Kathryn at Book Date
I cannot say that I'm saddened to find that this is the last Monday in March. For me, March always seems to drag on and on. It's a long, gray month without a single holiday in it. As a teacher, it sometimes feels like March will never end. Even now, we still have this whole week to get through. Once April hits, it begins to feel like the downhill slide to summer. The good thing about a really long, dreary month is that in theory one can get through a lot of books. We'll see how that holds up when I do my monthly wrap up next week!
Last Week's Reads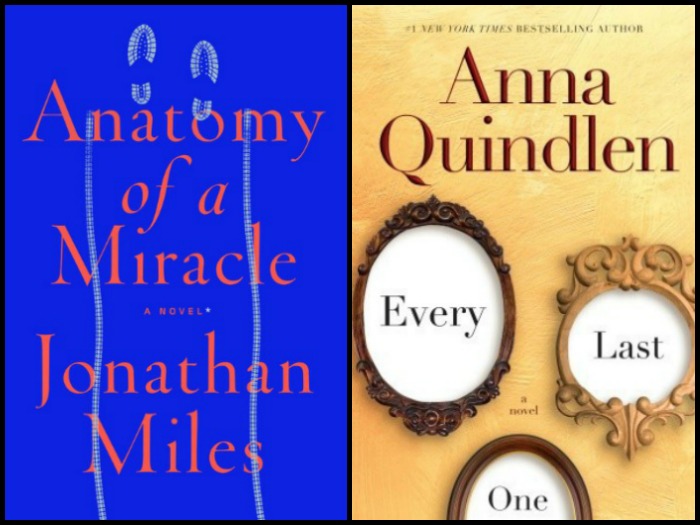 I was lucky enough to finished two outstanding books last week. The first, Anatomy of a Miracle by Jonathan Miles turned out to be an unexpected pleasure to read. The writing is sharp, the story unique, the characters well-drawn. My full review will be up tomorrow. Please comeback to find out more about this hidden gem of a novel. As many of you who follow this blog might know, I had never read an Anna Quindlen book before and Sarah @sarahsbookshelves convinced me to start with Every Last One. I chose to listen to this book and at 10+ hours expected it to take me a couple weeks to finish, driving to and from work. But, no. I couldn't stop listening. I had just pulled into the parking lot at my local grocery store when the pivotal moment in this book happened and I sat in my car listening and crying for 25 minutes. Suffice it to say, I'm now a Quindlen fan.
Currently Reading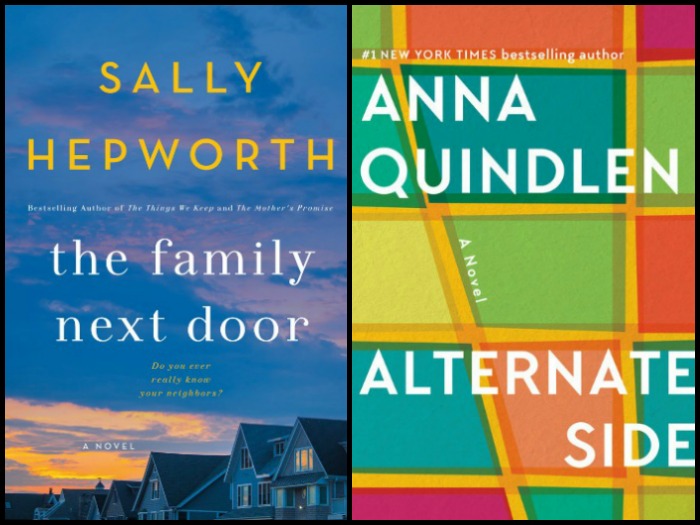 The first part of last week brought me a DNF book, The Brightest Sun by Adrienne Benson. I read 25%, but for me the story was just too slow and I was not invested in any of the characters. After that, I wanted something easy and sure. Renee @itsbooktalk had raved about The Family Next Door by Sally Hepworth and it has proved to be a light, respite type read. It's a bit like being in the middle of an episode of Desperate Housewives, but it's fun and easy and would be a great beach read. I'm about to take on Quindlen's most recent book, Alternate Side. The early reviews on this are mixed, leaning to the ho-hum side. I want to give it the same chance that I did with Every Last One, so will also be listening to Alternate Side. Eventually, I plan to do a double Quindlen review.
Likely to Read Next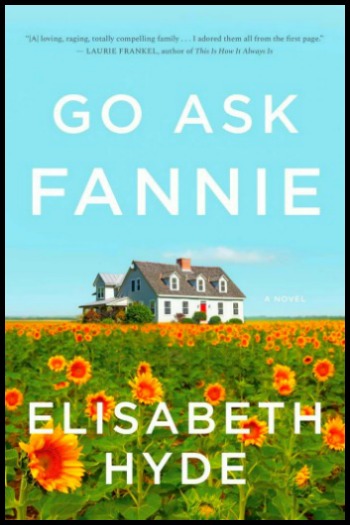 Next, I'll be turning to April books, where I have many that I want to read, but few ARC's. This week I plan on trying Go Ask Fannie by Elisabeth Hyde. Dysfunctional family stories are a favorite of mine and this one has the twist of grown siblings not only sniping and bickering, but trying to find clues about the woman their mother was through an ancient copy of a Fannie Farmer cookbook. This gimmick could be fun or a disaster!
I hope you have a great week in books!
Disclaimer: There are Amazon Associate links contained in this post.