This post may include Amazon links. As an Amazon Associate I earn from qualifying purchases.
Hosted by Kathryn at Book Date
Let's hope May will bring a whole lot of flowers because April in Washington has brought little but showers! I think the whole country is ready for some big changes. Thursday, as my 2-year old grandson looked out the window to see snow falling once again, even he exclaimed, "No more snow!" Despite the snow, I had a wonderful time in Montana and because of it, spent an extra couple hours at the airport which gave me some much needed reading time.

Due to some poor planning on my part, last week somehow became all about nonfiction. Nothing wrong with that, but I definitely need a break! I read both Miss Ex-Yugoslavia by Sofija Stefanovic and And Now We Have Everything by Meaghan O'Connell. Both books were memoirs, though O'Connell's exclusively covered the two years surrounding her pregnancy, delivery and child's first year. It was…dramatic? In Miss Ex-Yugoslavia Stefanovic shared her immigrant experience and living most of her life under the specter or war. Look for my mini-reviews of these on Thursday. Sloane Crosley's essay collection Look Alive Out There proved to be a great choice for an audiobook. She did the narrating and both her delivery and stories had me laughing out loud. (I got some strange looks on the plane.)
Currently Reading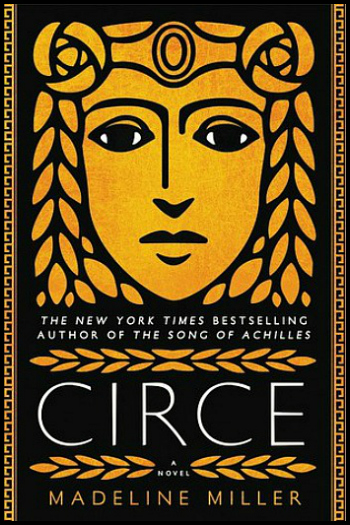 I owe Catherine at The Gilmore Guide to Books a huge thank you for encouraging me to try Circe by Madeline Miller. I have loved diving into Greek mythology through Circe's eyes and at 62%, I'm already starting to feel a book hangover coming on.
Likely to Read Next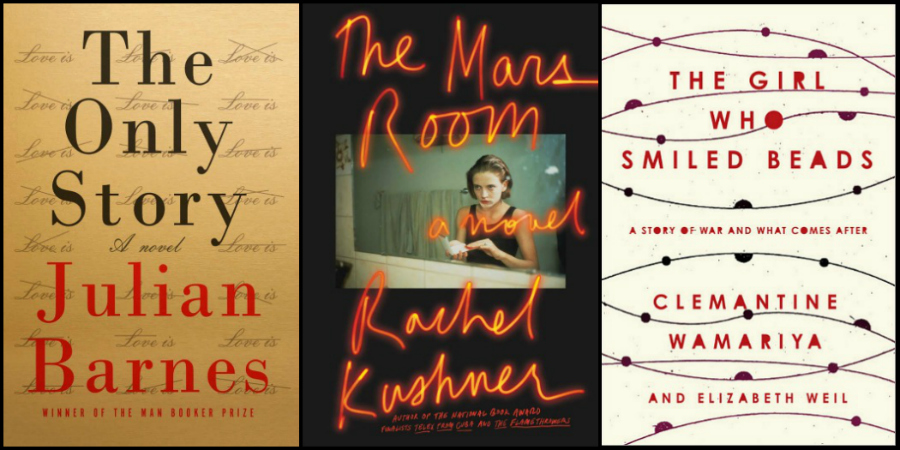 Even though The Girl Who Smiled Beads by Clemantine Wamariya is my last April release, I need some time in the realm of fiction, so will put her memoir on the back burner for now. I plan on making The Only Story by Julian Barnes my next audiobook. This story of a man looking back on his great love with an older woman has had some mixed reviews, but I'm eager to give it a try. I expect my next read to be The Mars Room by Rachel Kushner. This book about a mother serving two consecutive life terms in a California prison will be my first May release.
I hope you have a great week in books!
Disclaimer: There are Amazon Associate links contained in this post.