This post may include Amazon links. As an Amazon Associate I earn from qualifying purchases.
Hosted by Kathryn at Book Date
Let me start out by saying that I intensely dislike having to do much of anything with cars. Because of that last week proved to be stressful for me. On Monday, the oil light on my car lit up and I wasn't due for an oil change, which sent me into a panic. I rushed my car in to find it was only a minor problem, not setting me back much. Friday, I walked out of work to a flat tire. Loads of fun on a Friday afternoon! Saturday, I took that tire in and they "fixed" it. An hour later it was flat again! This time they gave me a new one. The good news was that it was free since the tires are less than a year old. The bad news was that a tire took up half my Saturday. With the other half I got my front porch cleaned up, planted flower pots, and went for a much needed pedicure. I'm now completely ready for the huge dose of sunshine that's coming our way.
Last Week's Reads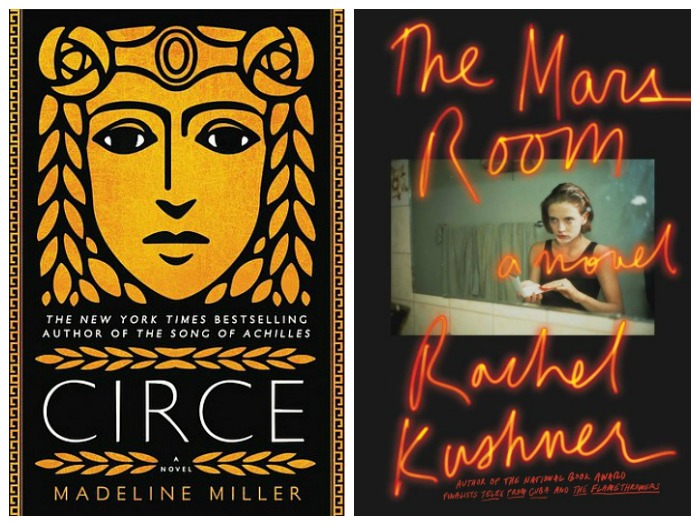 I didn't just like Circe by Madeline Miller. I LOVED it! I've driven all my friends crazy talking about it and forced my copy on one of them yesterday. I never expected a story coming out of mythology to be so compelling, nor did I expect to have such a hangover from reading it. My full review of Circe will be up on Thursday. Next, I turned to my first May read, The Mars Room by Rachel Kushner. It's about a young mother sent to prison on two consecutive life sentences. It's also about other people, both in and out of prison, most connected to her, but not all. For me, this book seems way overhyped.
Currently Reading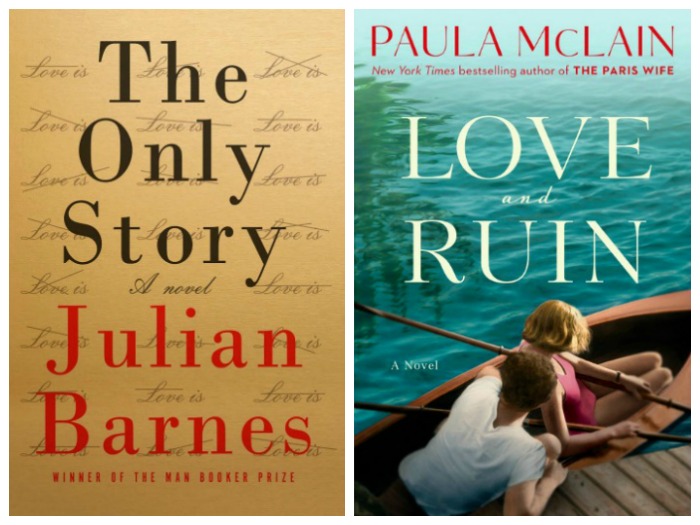 I'm almost finished listening to The Only Story by Julian Barnes and can honestly say this is one odd story. Even the way it's told is odd, as it switches between first, third and the rarely used second person. Parts of the book I've liked, others I haven't. There will be a lot for me to think about before reviewing The Only Story. I'm at about 15% in Paula McLain's new book Love and Ruin and am thoroughly enjoying it so far. In this she returns to Hemingway with the story of his third wife, writer Martha Gellhorn. It's told in first person by Martha and her voice is really working for me.
Likely to Read Next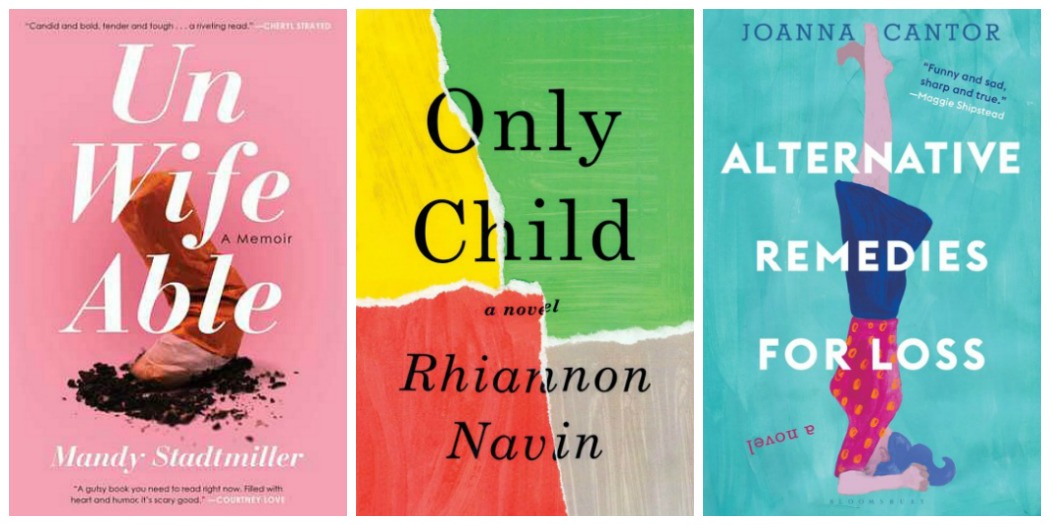 On audio, I plan to listen to Unwifeable by Mandy Stadtmiller next. I've had a lot of luck with memoirs lately, so thought I'd give hers a try. A funny, raw account of a divorcee's dating experiences in NYC sounds like a perfect companion for my commute. In my ongoing effort to use my library more, I've had a hold on Only Child by Rhiannon Navin for a couple weeks. The entire time it has said I was #6 on 5 copies. If it ever comes in, I'll read it, but my faith is small. Instead, I'll likely next read Alternative Remedies for Loss by Joanna Cantor. I've already heard great talk around this debut about a young woman coping with the loss of her mother.
I hope you have a great week in books!
Disclaimer: There are Amazon Associate links contained in this post.