This post may include Amazon links. As an Amazon Associate I earn from qualifying purchases.
Hosted by Kathryn at Book Date
It's amazing what a good strong dose of sunshine and a little warmth does for everyone's moods. I grew up in California where sun was plentiful. It wasn't until my first spring in Washington that I truly learned to appreciate it. Others may disagree, but here on a sunny April or May day, I would swear that EVERYONE in the entire state is happy. Everyone is smiling, enjoying the outdoors, being friendly toward strangers. It's great and we had that almost all of last week. Wednesday was an extra special day because Catherine from The Gilmore Guide to Books and I met in person for the first time. She came down for a visit and lunch, and since we only live 40 miles apart I predict we'll have many more excuses for getting together and talking books.
Last Week's Reads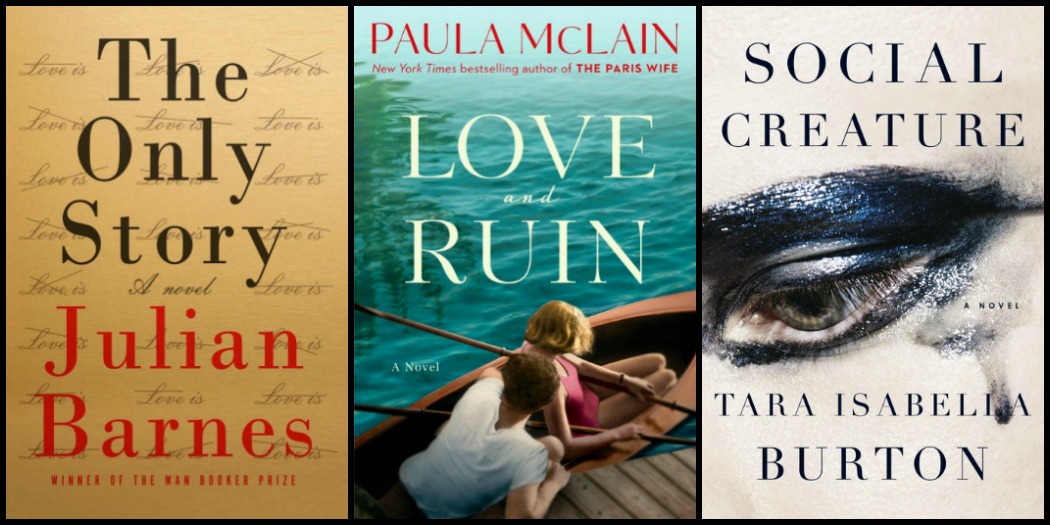 Grrr! I really hate to say it, but The Only Story by Julian Barnes was a complete waste of my time. The story started out with some promise, but then tanked. I'm sure someone out there must think it's wonderful and I'd love to see that person's review because I just don't get it. (Look for a few other thoughts tomorrow in my April edition of Wrapping It Up!) On the other hand, Paula McLain's new historical fiction, Love and Ruin, was wonderful. She's truly a master at bringing real life women to life. Look for my review on Thursday, but for now, if you liked The Paris Wife, you should put a hold on Love and Ruin. Social Creature, a debut by Tara Isabella Burton, doesn't come out until June, but this thriller seemed like a perfect recovery book after Love and Ruin. It was, and I liked it, but there will be MUCH to talk about with this one.
Currently Reading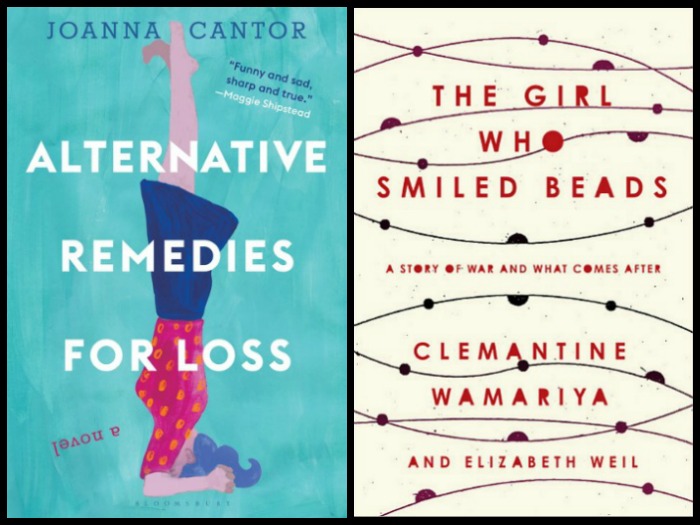 For a few days now I've been listening to The Girl Who Smiled Beads a memoir by Clemantine Wamariya and Elizabeth Weil. It's a pleasure to hear about Clemantine's life as she and her older sister were forced to flee war torn Rwanda and eventually make new lives for themselves in the U.S. The narration by Robin Miles is excellent. Following two rather dense reads, I've been pleased that Alternative Remedies for Loss has been a little on the lighter side. The subject matter is serious: a young woman coping with the emotional turmoil of losing her mother, but it's delivered with humor. I'm not far yet, but was immediately drawn to Olivia and her unique ways of coping.
Likely to Read Next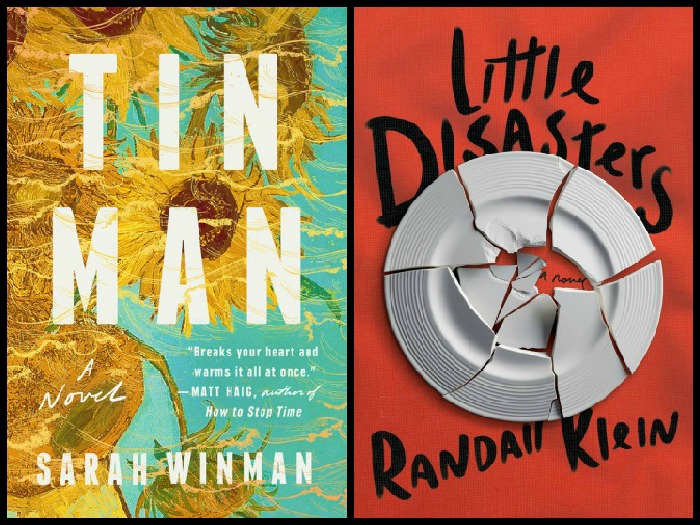 I really, really hope I like Tin Man by Sarah Winman. I'd already requested and been granted an ARC. Then the publisher, Putnam, sent me a paperback copy, followed by a hardback a couple weeks later. I'm feeling a lot of pressure! I don't know much about the book, but loved the cover and found its description intriguing. Also up for May will be Little Disasters by Randall Klein. This story about an unconventional friendship between two sets of new parents sounds like it could be a whole lot of fun.
I hope you have a great week in books!
Disclaimer: There are Amazon Associate links contained in this post.