This post may include Amazon links. As an Amazon Associate I earn from qualifying purchases.
Hosted by Kathryn at Book Date
Happy Memorial Day! I hope everyone lucky enough to get a long weekend has found it restful, relaxing and full of fun. Thanks to not having any snow days this winter (sorry East Coast), we got Friday off, as well. This time of year a four day weekend is heavenly and I'm loving every minute. So far, my weekend has been the perfect combination of getting things done and having fun. It hasn't left me with a whole lot of reading time, but that's the way it goes sometimes.
Last Week's Reads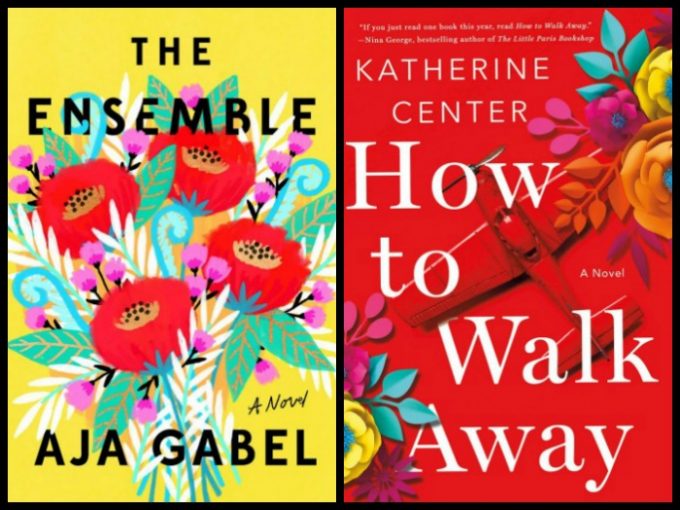 I finished both these beautiful books on Friday morning. I thoroughly enjoyed listening to How to Walk Away by Katherine Center. It was truly a wonderful story. I'll be reviewing How to Walk Away tomorrow in a pair of mini-reviews on feel-good audiobooks. I also enjoyed Aja Gabel's debut, The Ensemble, but I definitely don't think it will be for everyone. The story moves at a slower pace, and is all about the characters and their relationships within the ensemble they're all a part of. It was a different book that worked for me.
Currently Reading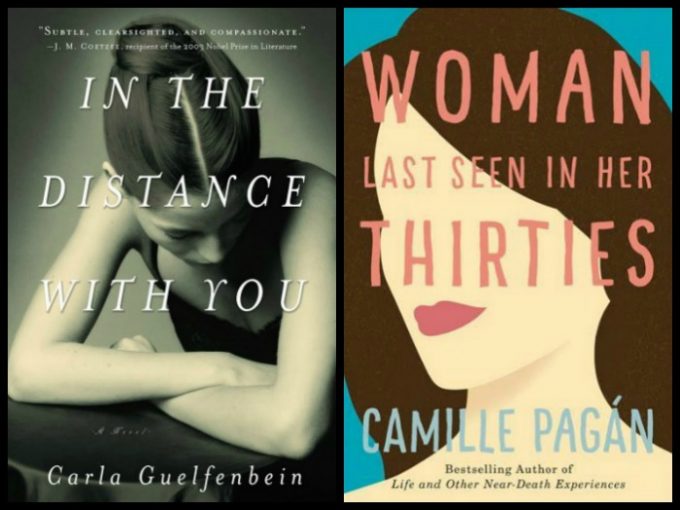 Finding the right book to read next has been a struggle. I tried You Think It, I'll Say It by Curtis Sittenfeld and just wasn't feeling it. I think it may be that short stories really aren't for me. After three, I'm not quite ready to call it a DNF, and may read more of her stories here and there between other books. I really don't know what to say about In the Distance With You by Carla Guelfenbein. I'm at 20% and have thought about quitting several times, but then something happens to pull me back in. At this point, I have enough questions about the characters that I'm feeling eager to get back to it, and that's a good sign. Thanks to a tip from Sarah at Sarah's Bookshelves, I picked up the audio version of Woman Last Seen in Her Thirties by Camille Pagan for only $1.99. So far, I've only listened to about 45 minutes, but I can tell this story of a woman trying to find herself after an unexpected divorce in her 50's is really going to work for me!
Likely to Read Next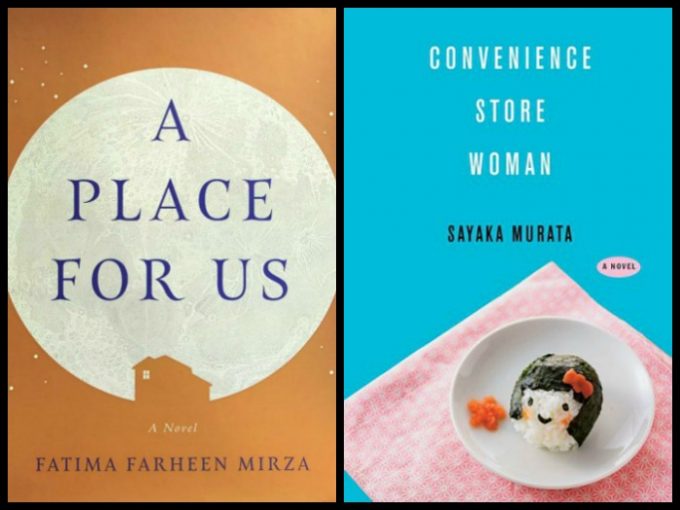 I'm full on into June books now and will either read A Place for Us by Fatima Farheen Mirza or Convenience Store Woman by Sayaka Murata next. It will very much depend on my mood as these two books couldn't be more different. The much buzzed about debut, A Place for Us, tells the story of a fractured Indian-American family as they come together for a traditional Indian wedding. Convenience Store Woman is a light-hearted take on a Japanese woman who has spent half her life working in a convenience store. Both promise to give insight into their cultures, but in very different ways!
I hope you have a great week in books!
Disclaimer: There are Amazon Associate links contained in this post.