This post may include Amazon links. As an Amazon Associate I earn from qualifying purchases.
Hosted by Kathryn at Book Date
The end of the school year can be a crazy week or two for everyone. I know parents don't like it for lots of reasons, but it's a lot for teachers, too. I'm a person who gets to work really early, but then likes to leave nearly as soon as the kids do. That won't be happening much the next couple weeks. Almost every day there's a meeting, student event, or farewell party that I need to go to. Most are fun, but they'll definitely cut into both my exercise and reading times. Oh, well. I'll certainly be able to make up for it soon!
Last Week's Reads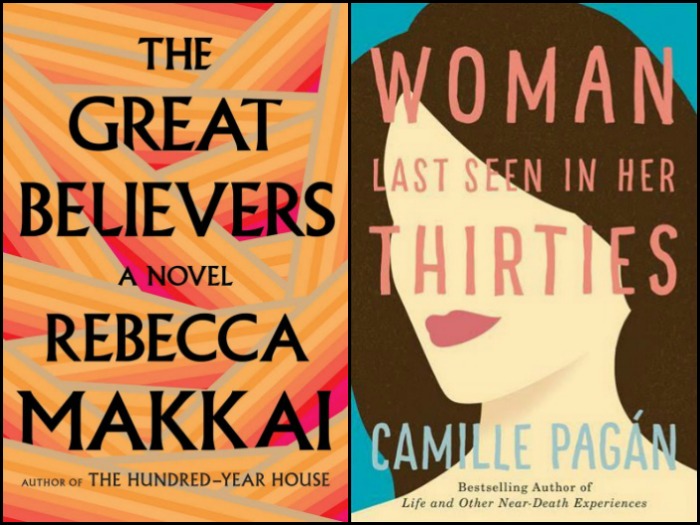 The Great Believers by Rebecca Makkai was one of those books where you want to know how it ends, but you don't want it to end. This dual timeline story about the AIDS crisis in 1980's Chicago and a woman who found herself in the middle of it is definitely one of my favorite books so far this year. It reminded me of A Little Life, but with more of a subtle sadness behind it. I'll review The Great Believers sometime next week. At first, I was back and forth with Woman Last Seen in Her Thirties by Camille Pagán, but in the end I liked it. My review will be part of a "Clearing the Shelves" edition on Friday.
Currently Reading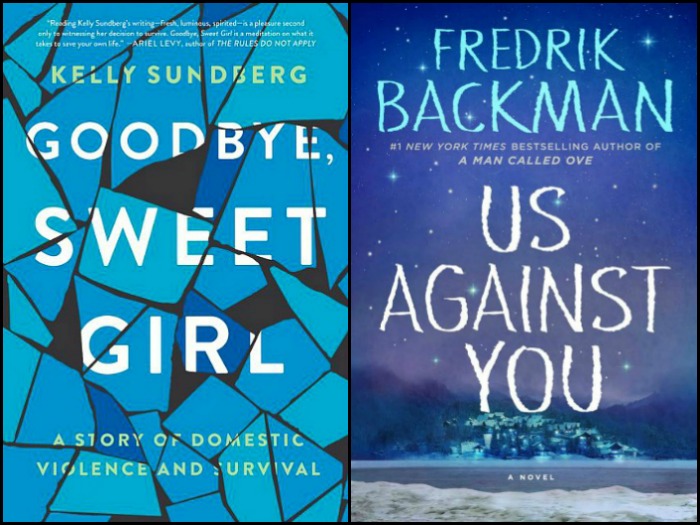 And then the slumping began! Any book after The Great Believers was going to have big shoes to fill, but I was determined to be open. I first tried Dreams of Falling by Karen White, and I gave it a full 25%, but to be honest it felt like a book I might have liked in high school. I know Karen White is beloved by many, but this story of a family with too many secrets just didn't work for me. I went back and read another chapter of A Place for Us, but still didn't care for it. Next, I turned to Adrienne Celt's Invitation to a Bonfire. I have rarely been so lost in a book as I was with this one. It jumped around in time and that combined with the three perspectives made for too much confusion. I quit at about 15%. In between those I began listening to Goodbye, Sweet Girl, a memoir of an abusive marriage by Kelly Sundberg and so far it's just been okay.
By the start of the weekend I was getting that desperate feeling when you can't find the right book. Having heard some mixed thoughts about Us Against You I was a little nervous to try Fredrik Backman's latest. Beartown was one of my favorite books last year and I couldn't take anymore disappointment. I needn't have feared. Returning to Beartown was like putting on a pair of comfy slippers after being in heels all day. I'm at 25% and so, so happy to be back.
Likely to Read Next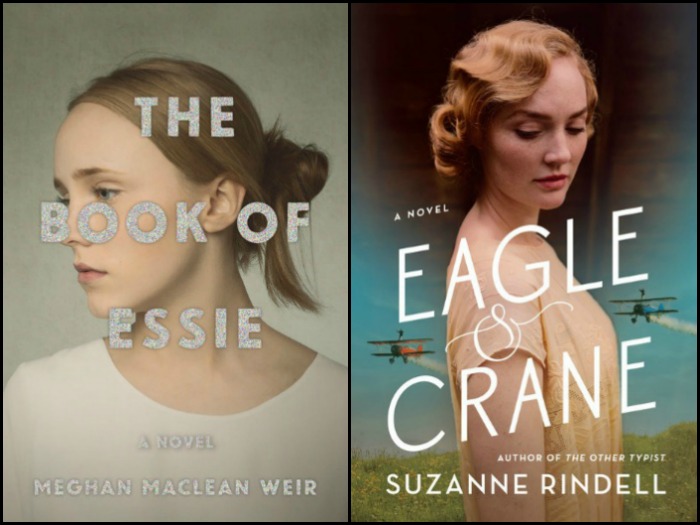 Too many of the June books I picked for myself have been duds, so next I may turn to one I passed on, The Book of Essie by Meghan MacLean Weir. This debut about the pregnant daughter of a fire-and-brimstone reality TV family initially sounded a little over-the-top for me, but I've had a lot of luck with contemporary novels this spring. I may even go with the audiobook for Essie because I like that it has three different narrators. After that, I'll turn to July releases starting with Eagle and Crane by Suzanne Rindell. I really liked Rindell's last book, The Other Typist, which combined historical fiction with a bit of mystery. Eagle and Crane promises to do the same.
I hope you have a great week in books!
Disclaimer: There are Amazon Associate links contained in this post.