This post may include Amazon links. As an Amazon Associate I earn from qualifying purchases.
Hosted by Kathryn at Book Date
I hope everyone had a lovely weekend and that Father's Day was a great success in your home. This is it for me; the final three days of school and it's pretty much one big party. At my middle school, the "graduating" class has one activity after another this week and since I teach at that level it's always a relaxed three days. This year I've been lucky enough to have an especially great group of students. I know I'll eventually miss them, but for now I'm pretty excited about summer, freedom, and more time for books!
Last Week's Reads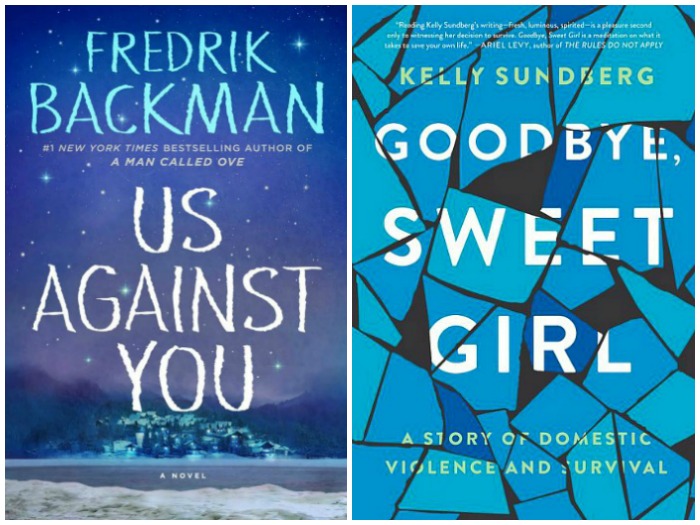 I'm thrilled to report that I liked Us Against You every bit as much as Beartown, maybe even more. This book was less about hockey and more about the people. Fredrick Backman is truly a masterful storyteller and from the first page to the last I was so happy to be back in Beartown. I hope to review Us Against You sometime next week. Goodbye, Sweet Girl by Kelly Sundberg was, on the other hand, just okay for me. I had a hard time connecting with Sundberg and I don't think it would have mattered if I'd read the book rather than listened to its audio version. Mini-review coming later this summer.
Currently Reading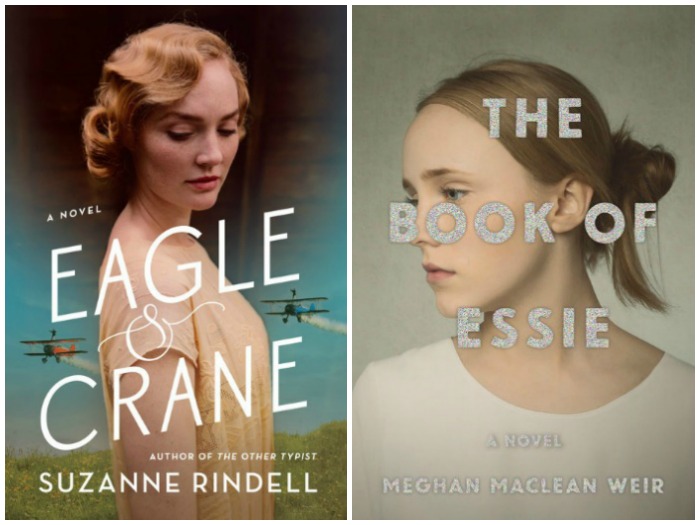 I'm reading Eagle & Crane, a historical fiction with a mystery built in by Suzanne Rindell. Her story revolves around a barnstorming troupe of aviators in the WWII years. It's fun and entertaining, but I'm having trouble sticking with it only because I can't stay away from The Book of Essie! I started listening to Meghan MacLean Weir's debut on Friday afternoon and am already well past the halfway mark in this 11 hour audiobook. (I don't usually get through audiobooks quite that quickly.) The three narrators are wonderful, but it's Essie's story that is so compelling. I'm happy to sit and just listen.
Likely to Read Next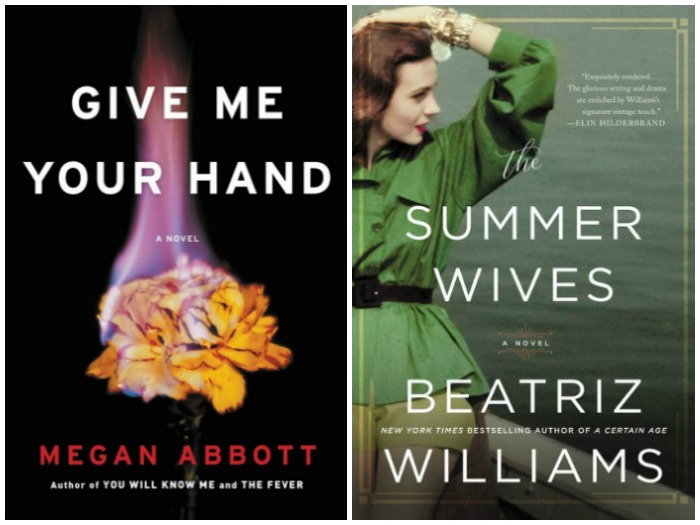 Next up in my July ARC's should be Summer Wives, another historical fiction by Beatriz Williams. Her latest novel is on many "beach read" lists for this summer and I could use a beach read right about now. I've had hits and misses with Beatriz Williams's books so I'm a bit nervous about this one. Since my current read, Eagle & Crane, is also historical fiction, I may jump ahead to Megan Abbott's latest offering, Give Me Your Hand. I've actually never read a Megan Abbott book, but have heard so many great things about her writing that I'm excited to try her new thriller. Give Me your Hand revolves around onetime high school friends in competition ten years later for the same prestigious position. I can't wait!
I hope you have a great week in books!
Disclaimer: There are Amazon Associate links contained in this post.