This post may include Amazon links. As an Amazon Associate I earn from qualifying purchases.
Hosted by Kathryn at Book Date
June just might be my favorite month of the year. It truly has a lot going for it. To start, everything is green and flowers are in full bloom. It's a gorgeous time of year. Add to that the long, long days of sunshine. And to top it all off is the promise of summer vacation coming very soon. As we finally approach the end of the school year, each week seems to  breeze by, and then? Freedom. Freedom to do lots of things; one of which is reading! (Only 2 1/2 more weeks.)
Last Week's Reads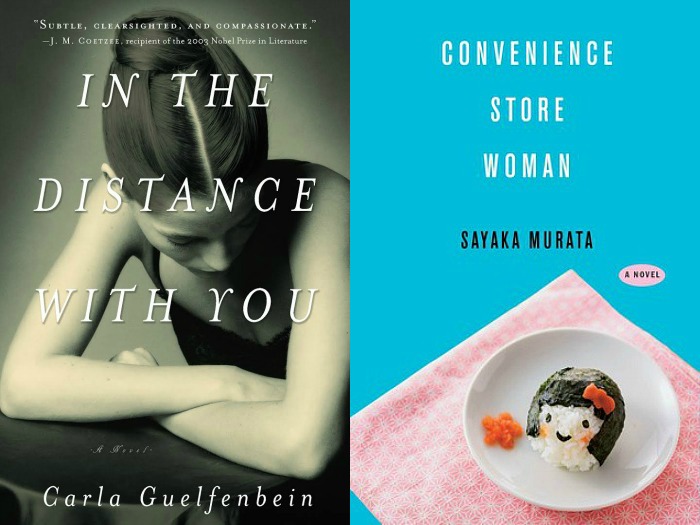 I struggled a bit with both books I finished last week, but in the end really liked In the Distance With You. This novel from Chilean author Carla Guelfenbein was billed as a literary thriller, and for me it was definitely literary, but not so much thriller. Instead, it was a slow-building mystery that I almost put down, but kept coming back to and I'm glad I did. On the other hand, Convenience Store Woman by Sayaka Murata started out weird, but interesting, and then moved to just plain weird. It's a very short book, so by the time I reached the point where I wanted to quit, I was over halfway through, so did some skimming and finished it up. I'll likely include both these books in a "Clearing the Shelves" edition the end of next week.
Currently Reading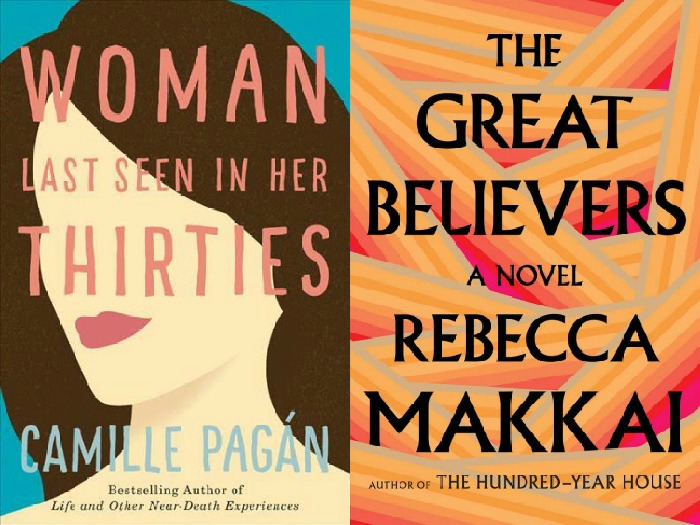 I've been listening to Woman Last Seen in Her Thirties by Camille Pagan all week and still have a couple of hours left. My own life has so many parallels with main character Maggie's life that you'd think I'd love this book. Sometimes I do, but other times she drives me crazy! Still, I'm eager to find out just where Maggie ends up. I feel a hangover coming on! Yes, I'm enjoying The Great Believers by Rebecca Makkai THAT much. This dual timeline story follows a group of gay men in Chicago during the worst days of the AIDS crisis, and a mother searching for her daughter in Paris 30 years later. There are loads of connections between the two stories and I can hardly wait to get back to it. You'll want to put a library hold on The Great Believers. 
A Place for Us by Fatima Farheen Mirza – As of now this is a DNF for me. I gave it to the 29% mark, but the book had little plot, and I just wasn't up for another character study novel. I could be convinced to go back, so let me know if you think I was hasty.
Likely to Read Next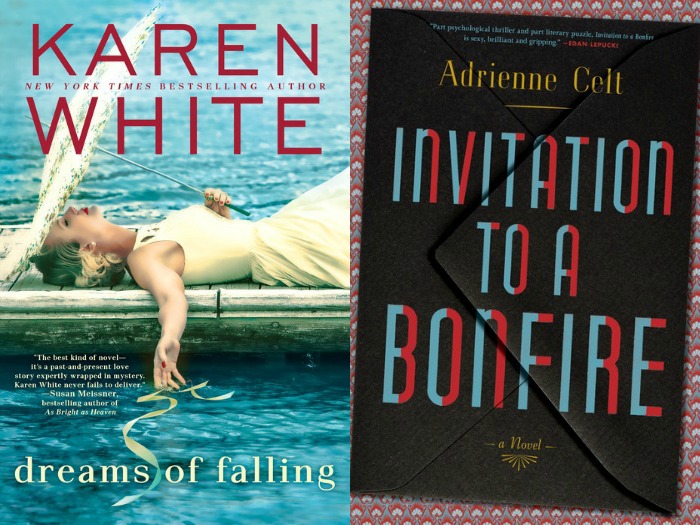 Both Dreams of Falling by Karen White and Invitation to a Bonfire by Adrienne Celt are being released tomorrow and I hope to at least start both sometime this week. White's book, a contemporary Southern story might make a perfect recovery book for me. Invitation to a Bonfire is somehow an historical fiction with psychological thriller elements to it, and that really intrigues me. I plan on making it my next audiobook.
I hope you have a great week in books!
Disclaimer: There are Amazon Associate links contained in this post.