This post may include Amazon links. As an Amazon Associate I earn from qualifying purchases.
Hosted by Kathryn at Book Date
Last week started out quiet around here and I was able to get a couple of books finished. But, since Thursday it's been nonstop fun and I've barely touched a book. My brother and his wife were in town for a few days and we've made the most of our time, having not seen each other since last Christmas. The end of their visit overlapped with three days of having my two and half year old granddaughter staying with us. She's a joy, and full of energy! I see no reading happening for the next few days. (Unless, of course, you count board books.) Have a happy and safe Fourth of July!
Last Week's Reads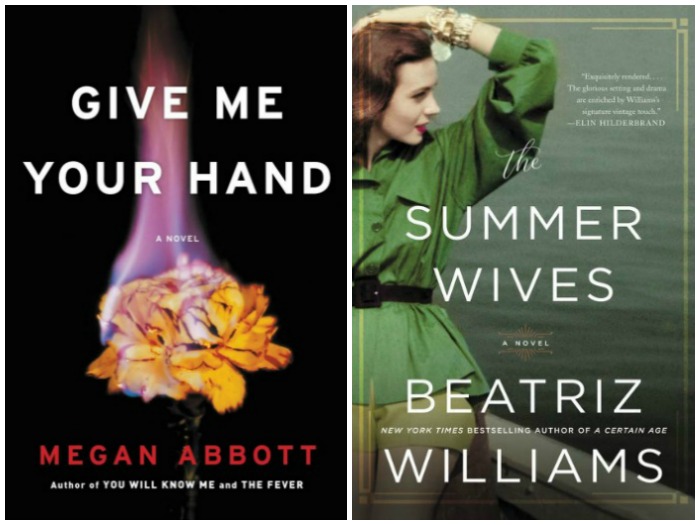 Give Me Your Hand by Megan Abbott comes out in two weeks and I think many suspense/thriller lovers will be pleased. It's not a genre I read a lot of, and consider myself pretty picky with it, but very much enjoyed Give Me Your Hand. I think a lot of people have been wondering about the new Beatriz Williams book, The Summer Wives. If you're a solid fan of Beatriz Williams you will love it and if you're a little more back and forth with her, I think this is one to add to the plus column. I breezed through the story and though the ending didn't come as a big surprise, I still liked this book.
Currently Reading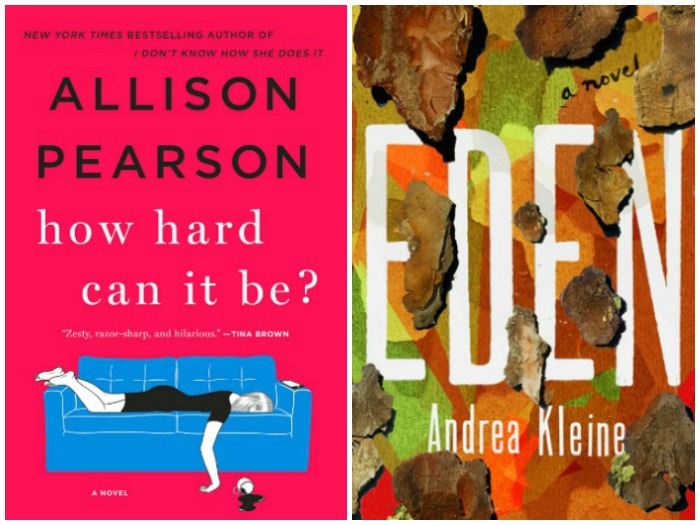 The fact that I'm still listening to How Hard Can It Be? by Allison Pearson should in no way be taken as I sign I'm not enjoying this audiobook. In fact, I think it's fantastic. Pearson's humor around a woman nearing fifty who needs to return to the workforce is spot on. I've simply been too busy to do much listening. Soon, I hope! I started Eden by Andrea Kleine the middle of last week and am still only at 17% (see above). I like what I've read and am looking forward to getting back to this story of two sisters who were kidnapped while in high school.
Likely to Read Next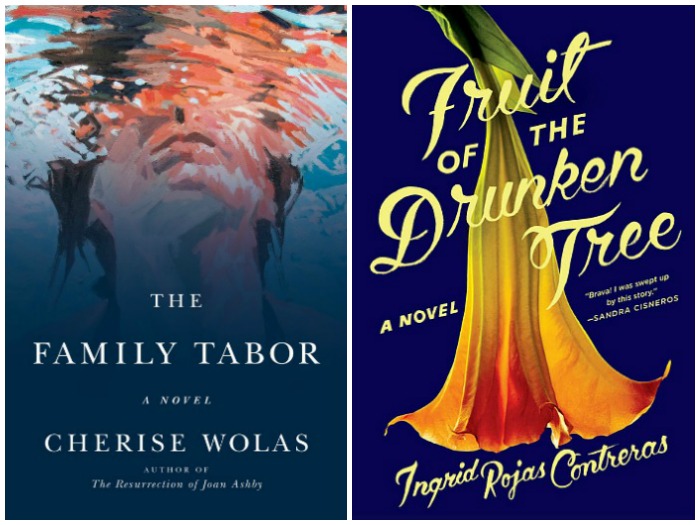 I have two July ARC's left and I hope to get to one of them sometime later this week. A blogger I often agree with didn't care for The Family Tabor by Cherise Wolas. I'm still going to give it a try, but will probably need to be drawn in pretty quickly. Coming out at the very end of the month, Fruit of the Drunken Tree by Ingrid Rojas Contreras is said to be part coming-of-age story, part immigrant story and that sounds like a winning combination to me.
I hope you have a great week in books!
Disclaimer: There are Amazon Associate links contained in this post.