This post may include Amazon links. As an Amazon Associate I earn from qualifying purchases.
Hosted by Kathryn at Book Date
I hope everyone had a perfectly wonderful holiday season, and now it's back to reality! It's been three weeks since I've posted a reading update, but with Christmas one week and New Years the next I didn't actually finish many books during that time. I've also been a little bit obsessed with watching The Crown on Netflix, so the Queen is stealing some time that would normally go to reading. I've finished the first season, and am in the middle of the second, so I should be free to read a little more soon. Love this series!
Last Week's Reads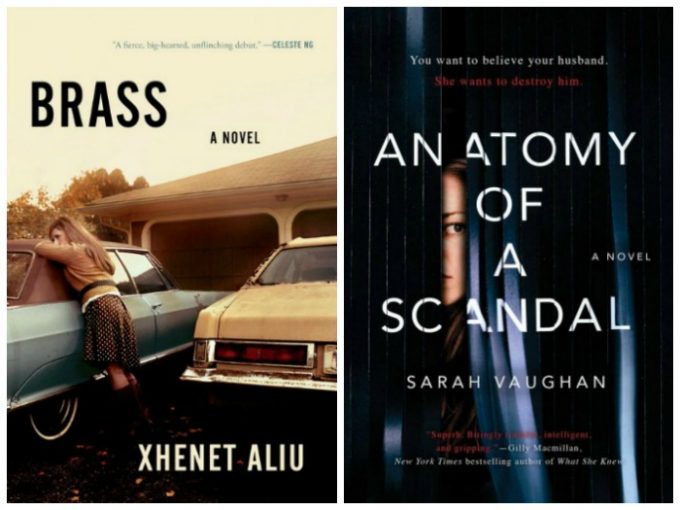 The first book I actually finished in 2018, Brass (a debut) by Xhenet Aliu, was a definite winner for me. It was a gritty mother-daughter story told from the perspectives of each as they were young women with few choices. The choices of the mother and their effect on her daughter made for striking contrasts. On the other hand, Anatomy of a Scandal by Sarah Vaughan proved to be a bit of a slog. This book about a British politician accused of rape, his wife and the woman prosecuting him was purported to be a courtroom drama, but it lacked drama. Editing about 100 pages would have really helped. Instead, I ended up doing a lot of skimming in the last half. I'll have reviews of both books later this month.
Currently Reading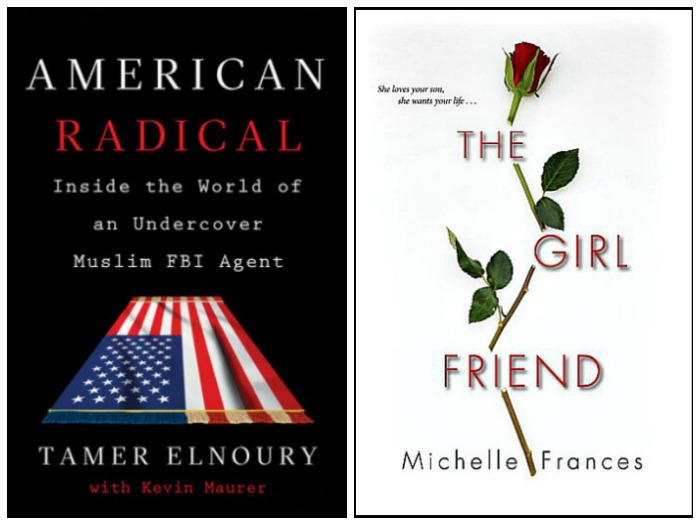 Thanks to a glowing recommendation by Renee @itsbook talk, I started listening to the audio of American Radical by Tamer Elnoury when I headed back to work last week. This true account from a Muslim FBI agent working undercover in the fight against terrorism is captivating. It reads almost like fiction. I started The Girlfriend by Michelle Frances (debut) yesterday and have read about 20%. It's touted as a psychological thriller about a mother, her son, his gold-digging girlfriend, and a lie that binds them forever. I haven't got to the thriller part yet, but so far the story is proceeding nicely.
Likely to Read Next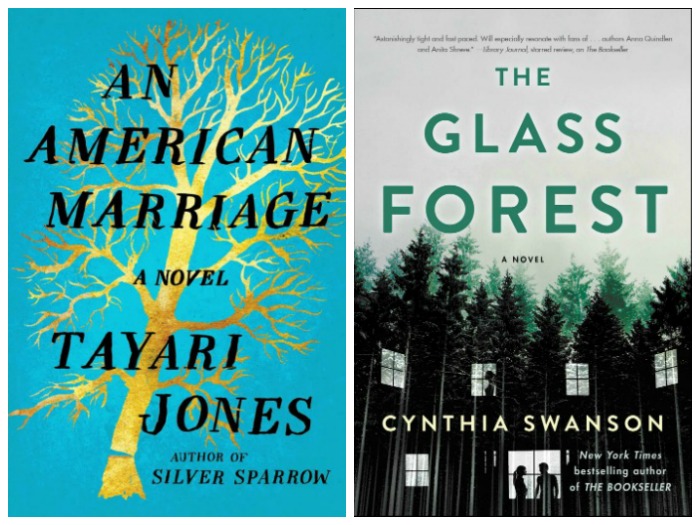 I'm not sure how I let it happen, but I have five (yes, FIVE) books that get released on February 6th! I don't know what it is about that date, but there are actually two more that I want to read. I had to put the brakes on eventually! An American Marriage by Tayari Jones and The Glass Forest by Cynthia Swanson are simply the first two alphabetically. I was a big fan of Swanson's debut, The Bookseller, so may turn to her book first.
I hope you have a great week in books!
Disclaimer: There are Amazon Associate links contained in this post.