This post may include Amazon links. As an Amazon Associate I earn from qualifying purchases.
Hosted by Kathryn at Book Date
Fall is definitely in full swing around here and now that I've finished mourning the end of summer, I'm happy to welcome it. A visit to the pumpkin patch yesterday with my almost 2-year old granddaughter and her new baby brother was a fun way to really kick fall off. On the work front, the school year is clicking along nicely, with myself and the kiddos in a good routine.
If only my blog was going as smoothly as everything else. The last week was rife with problems. Last Monday, Novel Visits was down for much of the day. Unfortunately, I didn't even realize it until late in the afternoon because I had such a crazy work day. That problem is finally taken care of, but now I'm having a huge issue with my responses to comments. No one is getting notified when I respond and so far, we've been unable to figure out why. Is anyone else having this problem? Suggestions would be greatly appreciated. I'm really not ignoring your comments!
Last Week's Reads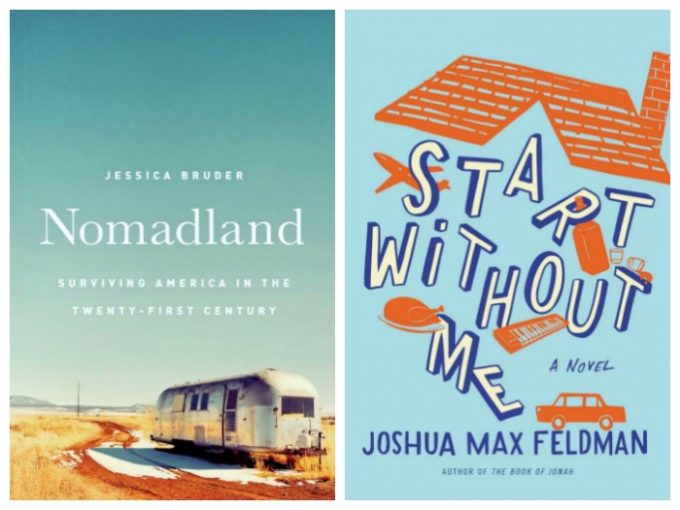 Both books completed last week worked well for me. I finished the audio version of Nomadland by Jessica Bruder early in the week and really enjoyed hearing about a growing population in the U.S. that I previously knew absolutely nothing about. It was a fascinating study in older Americans living a nomadic lifestyle, driven by the search for affordable housing and financial independence. I'll be reviewing this one very soon. Start Without Me by Joshua Max Feldman won't be for everyone, but I liked it. Taking place entirely on Thanksgiving Day, the story follows two strangers who connect and support each other in facing their families. Start Without Me is one of two holiday themed books I'll be reviewing tomorrow,
Currently Reading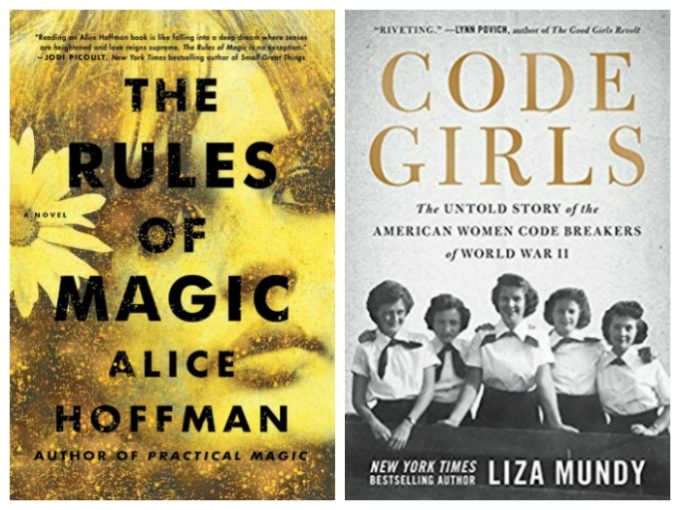 I've had an up and down relationship with Alice Hoffman books, so was reluctant to try The Rules of Magic. That changed after I read Catherine's review @gilmoreguidetobooks. She gave it five stars, and that doesn't happen often! I might not rate it quite that high, but at 70% through, I'm thoroughly enjoying Hoffman's latest. Code Girls by Liza Mundy is both my latest nonfiction and audiobook. At just over 30% done with this 14 hour audio, I can confidently say that it's fascinating. I had no idea how many women (thousands) had held such critical roles in the code breaking efforts of WWII. The book occasionally drifts a little too far into the technical, but when it's focused on the women, it really works. Narrator Erin Bennett is wonderful.
Likely to Read Next
The last of my October ARC's is In the Midst of Winter by Isabel Allende. I have high hopes for this story of a man and woman finding love in the winter of their lives. A dystopian debut, The End We Start From by Megan Hunter is one of the fall books I looked forward to with the most eager anticipation. With so many of the others being a bit of a disappointment, I can only hope that this slim volume wins my heart!
I hope you have a great week in books!
Disclaimer: There are Amazon Associate links contained in this post.