This post may include Amazon links. As an Amazon Associate I earn from qualifying purchases.
Hosted by Kathryn at Book Date
Everyone excited for Halloween tomorrow? Love it for the kiddos, but as a middle school teacher, it's not my favorite day of the year. Our school's stance is to basically ignore the day, but really? They will be crazed! (And the following day they'll be sugared out zombies.) It's the perfect time of year to escape with a book and I've been doing a lot of that lately. I still haven't found that over the top "WOW" book, but I've enjoyed all my recent reads and that's serious improvement.
Last Week's Reads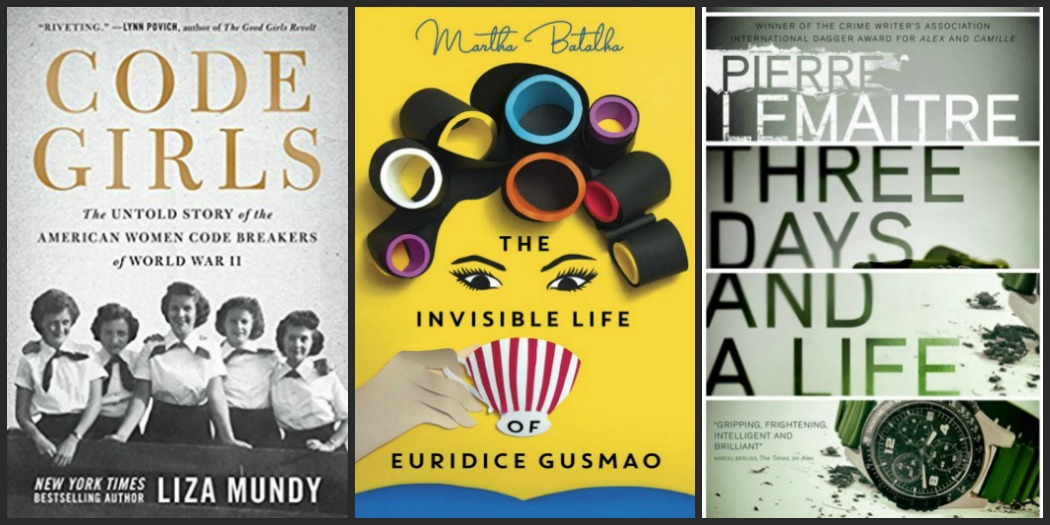 Last week's reads took me all over the world, just as books should. I breezed through The Invisible Life of Euridice Gusmao by Martha Batalha in only a couple of days. This fun story of a brilliant Brazilian woman trying to make the most of a housewife's life during the 40's and 50's was full of quirky characters and the writing was terrific! French author Pierre Lemaitre's latest book Three Days and a Life puts the reader in the awkward position of hoping its main character gets away with the murder of a child. Something about it doesn't feel quite right, but still, you're rooting for him. I finally finished listening to Code Girls by Liza Mundy and will review it sometime in November. I loved much of this book and learned so much about WWII and the women who served.
Currently Reading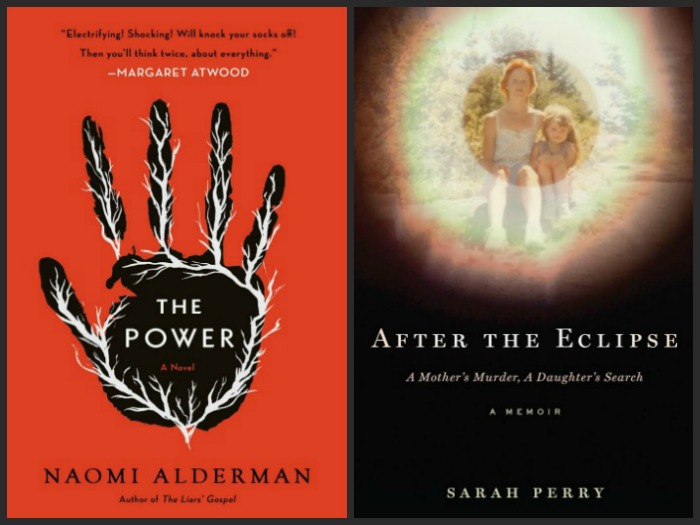 With my current reading, I'm switching things up by reading nonfiction and listening to fiction. I just started After the Eclipse by Sarah Perry and am really not far enough to say anything about it, but have seen some very positive reviews. I think this memoir of a daughter searching for answers about her mother's murder will be a perfect kick off for my reading in Nonfiction November. Naomi Alderman's book, The Power, won the 2017 Baileys Women's Prize for Fiction. That and the idea of a story where women have all the power has me very curious. I've only listened to the sample, but the narration by Adjoa Andoh was enough to have me on board.
Likely to Read Next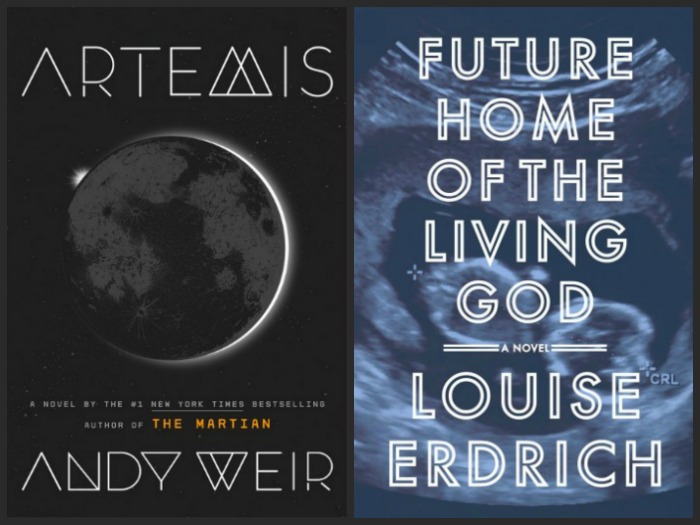 Artemis by Andy Weir and Future Home of the Living God by Lousie Erdrich should round out my fiction for November. I'd say I'm cautiously optimistic about Weir's sophomore effort, hoping that his sense of adventure manifests itself with the seedy side of moon's first colony. I'm most excited to see what Erdrich does with her novel about a woman fighting for her unborn child in a world where evolution has begun working in reverse.
I hope you have a great week in books!
Disclaimer: There are Amazon Associate links contained in this post.