This post may include Amazon links. As an Amazon Associate I earn from qualifying purchases.
Hosted by Kathryn at Book Date
Last week was another horrific week for our country, made even worse for the fact that as a country we don't seem to be able to reach any sort of helpful consensus on what to do. I know exactly what I think should be done, but individual thoughts accomplish nothing. If we don't make changes as a nation, we can't expect to see changes. Ugh! I'll get off of my soapbox now. My reading week was very up and down. Nothing mind blowing, but a much needed improvement over last week.
Last Week's Reads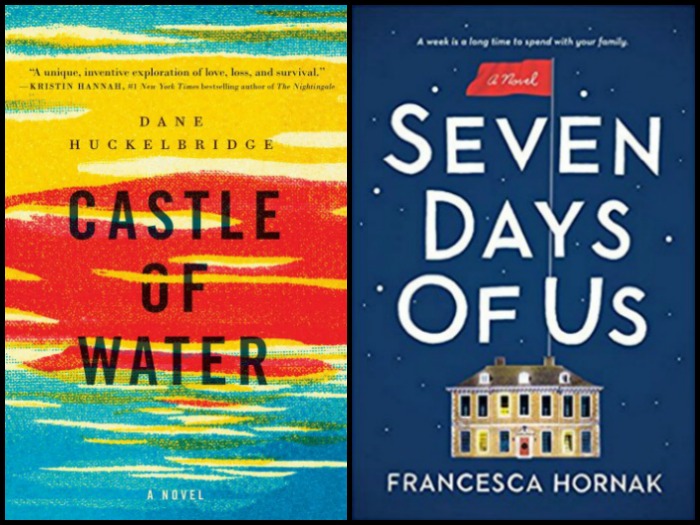 Both books I finished last week would have to fall under the category of "light" reads. After slogging through way too much historical fiction lately, going light felt right. The first one I read, Castle of Water, a debut by Dane Huckelbridge was perfect for where I was. Alternately serious and fun, his story of two strangers stranded on a remote Polynesian atoll worked for me. I'll have my full review up on Thursday, Then, I turned to Seven Days of Us, another debut, this one by Francesca Hornak. Right now I only have one word for it: drivel. I don't know why I finished it, but I did and will write a full review closer to it's publication date (10/17).
Currently Reading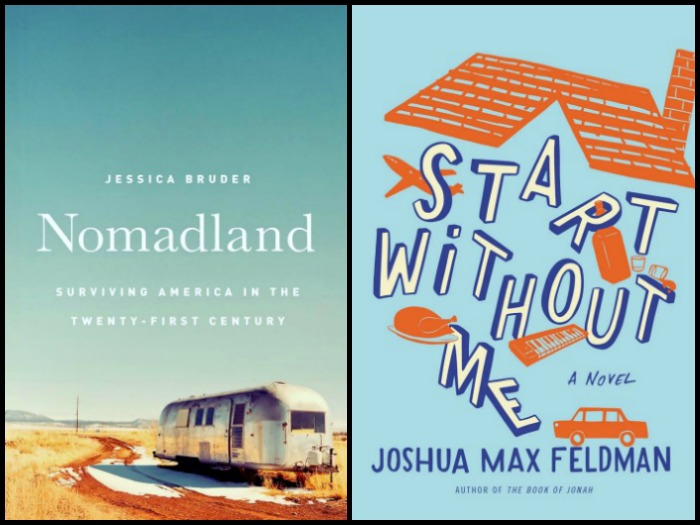 I haven't quite finished listening to Nomadland by Jessica Bruder, but I am thoroughly enjoying it. Bruder spent several years researching and living with older nomads who travel the country looking for seasonal work. On many levels it's been an eye-opening book and I highly recommend picking up a copy for Nonfiction November. I'm almost halfway through Joshua Max Feldman's Start Without Me. Taking place entirely on Thanksgiving day, it's the story of two strangers who meet and share the angst and joy of going to visits their respective families. Lots of dysfunction makes it just right for the season!
Likely to Read Next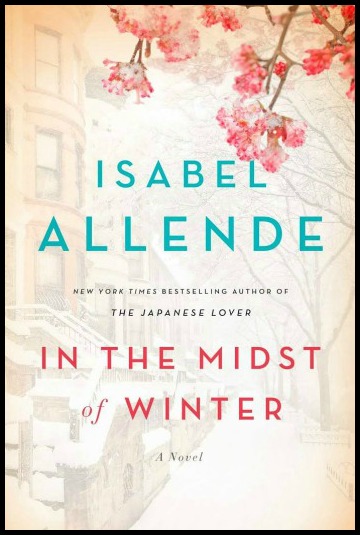 Honestly, I have no idea what I'll read next, but In the Midst of Winter by the great Isabel Allende is the last October ARC in my queue. Something about it just sounds intriguing to me. From the publisher: "In the Midst of Winter begins with a minor traffic accident—which becomes the catalyst for an unexpected and moving love story between two people who thought they were deep into the winter of their lives."  This last week I've heard good things about The Floating World by C. Morgan Babst from a couple other bloggers, so I may pick up her debut next.
I hope you have a great week in books!
Disclaimer: There are Amazon Associate links contained in this post.