This post may include Amazon links. As an Amazon Associate I earn from qualifying purchases.
Hosted by Kathryn at Book Date
It's hard to believe that we're already in November and beginning the holiday season. Every year time seems to just go faster and faster! Today is my most dreaded day of the entire work year – late night parent conferences. It's not that I don't enjoy talking to parents, but going from 1-8 with a half hour break for dinner is just so long. My team will be involved in over 50 conferences on Monday, and let's face it, after about twenty, they start to run together. On top of that, I'll get absolutely no reading time! Ah well, at least there's the Veteran's Day holiday to look forward to on Friday.
Last Week's Read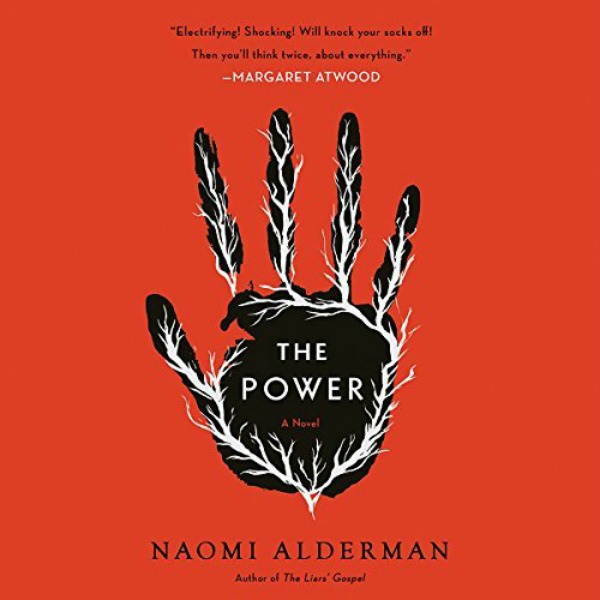 Wow! Wow! Wow! Finally a book that I could not put down, or in this case that I could not stop listening to. I absolutely loved The Power by Naomi Alderman and the narration by Adjoa Andoh might be the best I've ever listened to. The Power won't be for everyone, but this dark dystopian tale of what happens when women suddenly acquire an electrical power within their own bodies was definitely a winner for me. It's easy to see why Alderman won this year's Baileys Women's Prize for Fiction. Look for a full review soon.
Currently Reading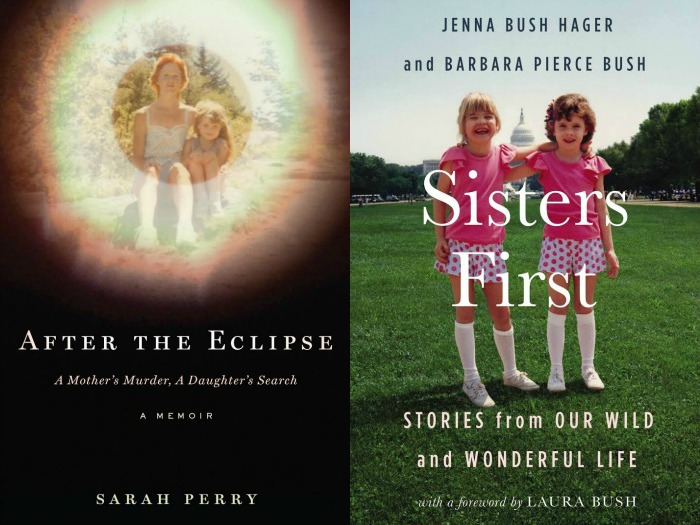 I was so obsessed with The Power last week that I devoted little time to reading After the Eclipse by Sarah Perry. I have about 40% to go and am enjoying Perry's memoir of her life before and after her mother's murder. I needed a nice recovery book for my hangover after listening to The Power and Sisters First by Jenna Bush Hager and Barbara Pierce Bush seemed like the perfect way to go. My own sister's birthday was just a few days ago, so in honor of her, I'll be listening to Sisters First.
Likely to Read Next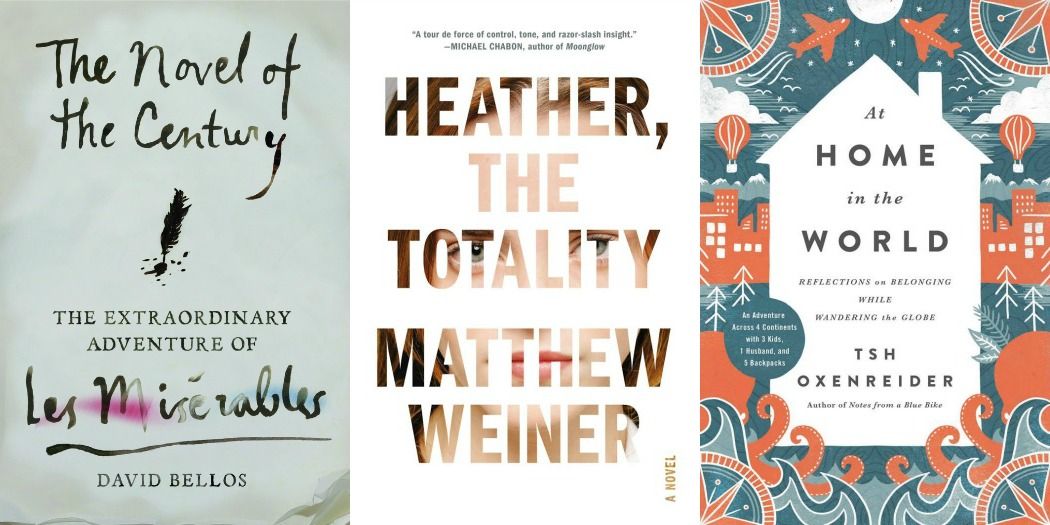 With Nonfiction November well under way, I've written down so many different titles that I'm awash in nonfiction options. I love the musical Les Miserables and tried (without success) to read the book, so reading about the book in The Novel of the Century by David Bellos might well be my next best option. At Home in the World by Tsh Oxenreider is the account of a family of five who traveled the wold on bikes for nine months. That's a book that has got to be full of some incredible adventures! On the fiction front, I'm planning on trying Heather, the Totality by Matthew Weiner next. This slim debut keeps popping up on different "best of" lists and now I'm curious.
I hope you have a great week in books!
Disclaimer: There are Amazon Associate links contained in this post.