This post may include Amazon links. As an Amazon Associate I earn from qualifying purchases.
Hosted by Kathryn at Book Date
Can you believe it's already the middle of November? I feel like the holiday craziness is about to explode! I'm trying to get ready for it, but can you ever truly be ready? My family has several December birthdays, so that adds another layer to the mix. During the holidays I may have less time for reading, but the need to escape with a great book is at its height. After Nonfiction November, I'm hoping to go back and pick up a few novels I've missed in 2017. Any suggestion?
Last Week's Reads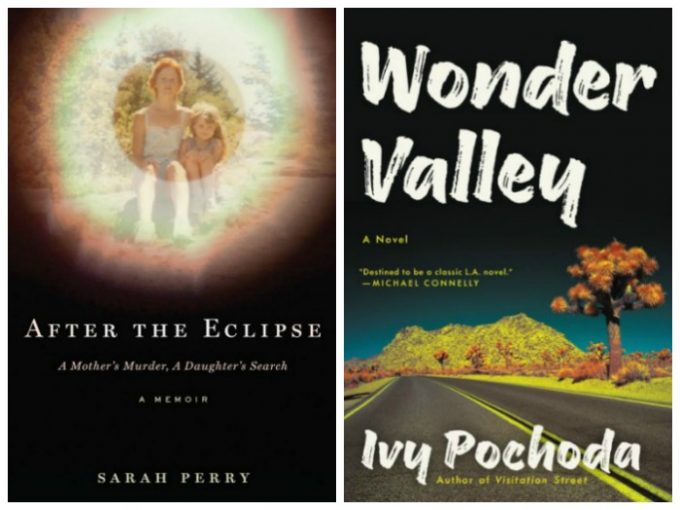 I finished Sarah Perry's memoir After the Eclipse early last week. Hers was a heartbreaking account of her decades long search to understand her mother, her mother's murder, and herself. It was definitely a tribute the mother she lost at only 12-years old. I'll be reviewing After the Eclipse next week. I was poking around on Amazon and noticed Wonder Valley by Ivy Pochoda on their Best Books of November list. This was a book I'd not even heard of, but it had some of my strongest book lures: a California setting, a large cast of characters, and told from multiple perspectives. I read the sample and was hooked! Its review will be coming soon.
Currently Reading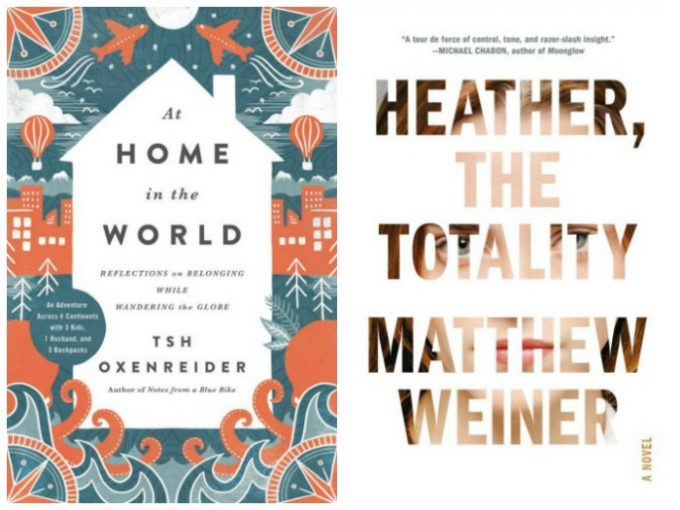 I tried listening to Sisters First by Jenna Bush Hager and Barbara Pierce Bush, but to be honest I just couldn't take half of the narration. Jenna was fine, but Barbara just wasn't a natural and it grated on me. I liked the content, so it may be a book I try in print sometime. From there I moved to the audio version of At Home in the World by Tsh Oxenreider and I'm thoroughly enjoying traveling around the world with Tsh, her husband and their three kids (9, 6, and 4). The family's sense of adventure and willingness to take things as they come have me wishing we'd done more international travel when my own kids were young. (I first saw this book on The Friday Friends blog as part of week 1 in Nonfiction November.) I was really curious about Heather, the Totality by Matthew Weiner, but wasn't willing to pay full price for a book that's only 144 pages! Instead I put in a quick request for an ARC and it came through the next day. I'm about a third of the way through Weiner's debut and at this point I'm interested and curious, but still not sure.
Likely to Read Next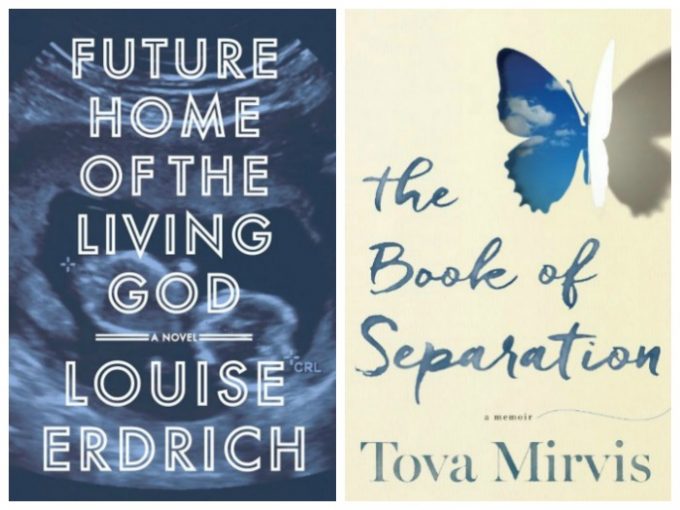 Future Home of the Living God by Louise Erdrich has appeared in this spot several times, but this week I'm REALLY going to start it. I had such great luck with Naomi Alderman's dystopian novel, The Power, and I'm excited to try another one. (My review of The Power will be on Thursday and you won't want to miss it!) I saw that Karen at Reading & Eating  was reading The Book of Separation, a memoir by Tova Mirvis, so I took a look. The synopsis has me intrigued and think I'll make The Book of Separation my next audiobook. In it the author tells of her decision to leave her Orthodox Jewish faith and her husband.
I hope you have a great week in books!
Disclaimer: There are Amazon Associate links contained in this post.