This post may include Amazon links. As an Amazon Associate I earn from qualifying purchases.
Hosted by Kathryn at Book Date
Can you believe Christmas is only two weeks away and in three weeks we'll have entered a brand new year? Time is certainly flying, and in my book world I've already stepped firmly into 2018 with several upcoming releases. However, I spent much of last week in 2017, honing in my choices for "Best Books of 2017." It hasn't always been an easy reading year for me and selecting my top books wasn't easy either, but I'm very happy with the 12 that ended up on my list. I hope you'll come back tomorrow to see my favorite books of 2017.
Last Week's Reads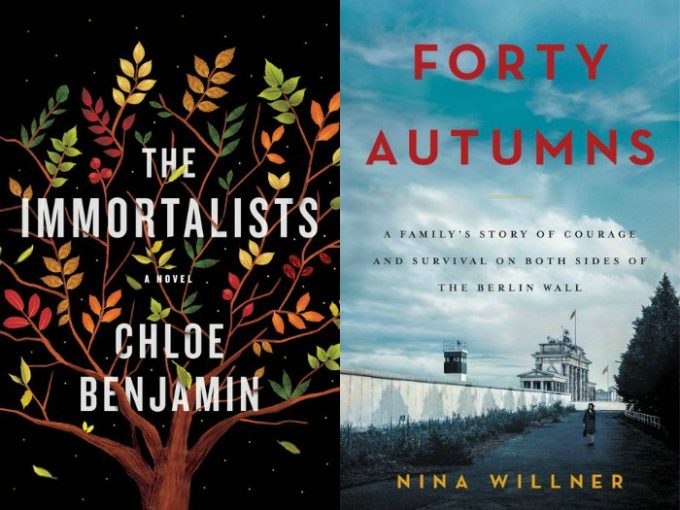 Last week's reads were indeed good to me. My first 2018 book, The Immortalists by Chloe Benjamin, got the year off to a very good start. I liked so much about this story of four young siblings who on a hot summer day visit a fortune teller and their lives are never quite the same again. (Review coming in January.) I have a thing for WWII novels, but have read few nonfiction accounts of that war and none about life after the war. Forty Autums by Nina Willner proved to be a great introduction. Her account of her German family, trapped in the East after the war, and her mother who escaped to the west had me all in. Willner's tribute to her family often brought tears to my eyes. (Review coming soon!)
Currently Reading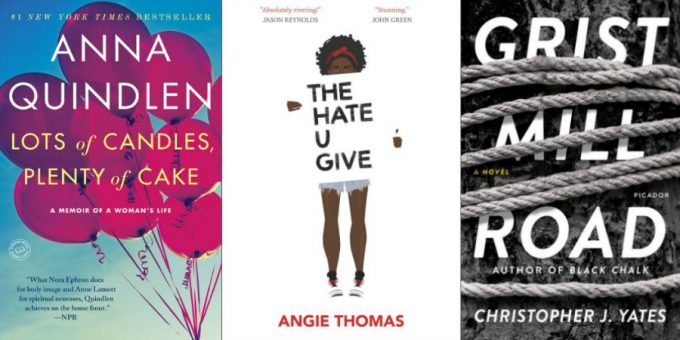 I know some of my blogging friends are going to be disappointed in me, but I have struggled with Lots of Candles, Plenty of Cake by Anna Quindlen. It's not that I don't like her memoir, it's just that the life lessons she's talking about aren't very revelatory to me. I feel like my friends and I have been talking about them for years. I think this is a book I'll read in bits and pieces between others, but this week I needed to move onto books with stories. I'm listening to The Hate U Give by Angie Thomas and reading Grist Mill Road by Christopher J. Yates. This highly-lauded YA debut and sophomore suspense novel have one important thing in common: both open with events so stunningly awful that you have to keep going. Right now I'm completely torn between reading and listening!
Likely to Read Next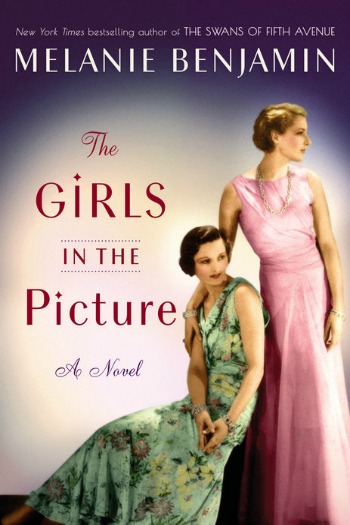 After several contemporary novels, I think I'll turn next to historical fiction with Melanie Benjamin's The Girls in the Picture. I'm not always big on Hollywood stories, but loved The Seven Husbands of Evelyn Hugo by Taylor Jenkins Reid and Benjamin has proved herself to me with The Swans of Fifth Avenue and The Aviators Wife, so I'm expecting great things from The Girls in the Picture.
I hope you have a great week in books!
Disclaimer: There are Amazon Associate links contained in this post.