This post may include Amazon links. As an Amazon Associate I earn from qualifying purchases.
Hosted by Kathryn at Book Date
Happy Holidays, to all! It's almost impossible to believe that Christmas is only a week away, and this year I'm as excited as a kid. My whole extended family (sister, brother, spouses, mom, kids) gets together for Christmas every few years, but as almost all our kids have moved into adulthood, it's become harder and harder to do. The last time we were all together was at my brother's in Denver six long years ago. We were 11 that year. Since then we've had three weddings and four grand babies born. All 18 of us will be spending five days together at my sister's in Scottsdale. Let the festivities begin!
Last Week's Reads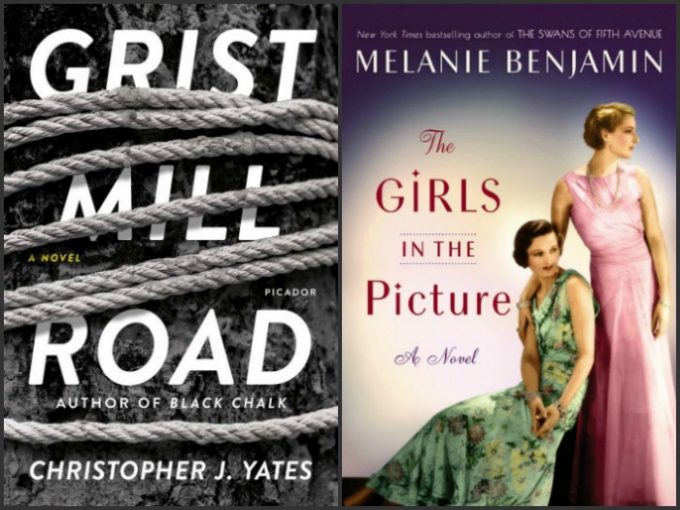 I finished Christopher J. Yates's sophomore novel Grist Mill Road in the middle of the week. Overall, I really enjoyed it, but not quite as much as his debut Black Chalk. The mystery and suspense were definitely there, though I'd have liked to see at least one of the characters handled a little differently. When I began The Girls in the Picture by Melanie Benjamin, I didn't think I was going to like it that well. Hollywood stories are usually not my thing, and for the first 20% I was okay with the story, but not super invested, and then? Then I couldn't stay away. I spent hours on the couch Saturday finishing Benjamin's latest. Her historical fiction told the story of Hollywood at its onset through the friendship between actress May Pickford and screen writer Frances Marion. I predict many people are going to love this book.
Currently Reading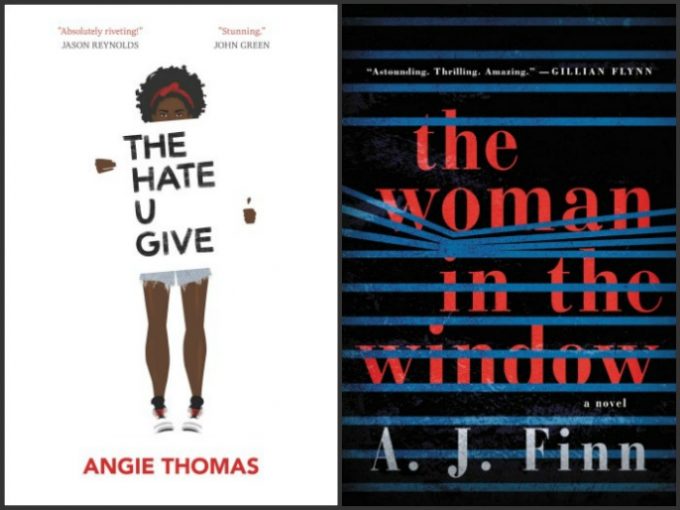 I'm still listening to The Hate U Give by Angie Thomas and the further I get into it, the more I like it. Narrator, Bahni Turpin does a fabulous job. I haven't actually started The Woman in the Window by A.J. Finn, but plan to in the next hour or so! I've heard some mixed reviews about this psychological suspense debut, but I want to find out for myself. It sounds like it's going to have a "Rear Window" vibe and that very much appeals to me.
Likely to Read Next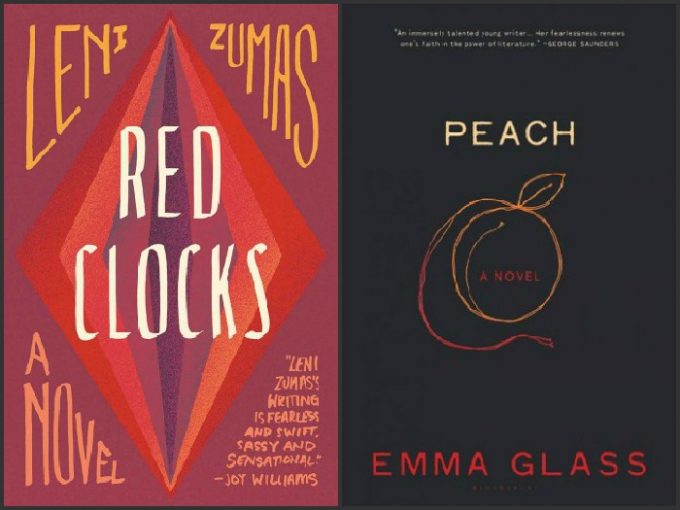 Next up I plan on turning to Red Clocks by Leni Zumas. I've had luck with dystopian novels lately, so am eager to try another. This one centers on five women in a small Oregon fishing village in a future where women's rights have been restricted. It sounds very promising to me. I doubt I'm going to get much reading in over the next week or so, but if I do get through all the books I've listed in this post, I'll be at 99 books for the year. (My Goodreads goal was 75.) If I make it to 99 before the end of this year, then I'm going to make it to 100! Peach by Emma Glass might be just the book to get me there at a slim 112 pages.
I hope you have a great week in books, but much more importantly, a week filled with laughter and joy surrounded by the people you love most.
Disclaimer: There are Amazon Associate links contained in this post.