This post may include Amazon links. As an Amazon Associate I earn from qualifying purchases.
Hosted by Kathryn at Book Date
While I'm enjoying a day off of work today, I know that parents in Florida are burying their children and our country is sickened, again. As a teacher, I've somehow morphed into a first responder, a role I never signed up for. Of course I'll always do what I can to protect students, but the fact that "active shooter training" is now part of my job is a sad, sad thing. It's been a depressing week and even books haven't been the escape they usually are.
Last Week's Reads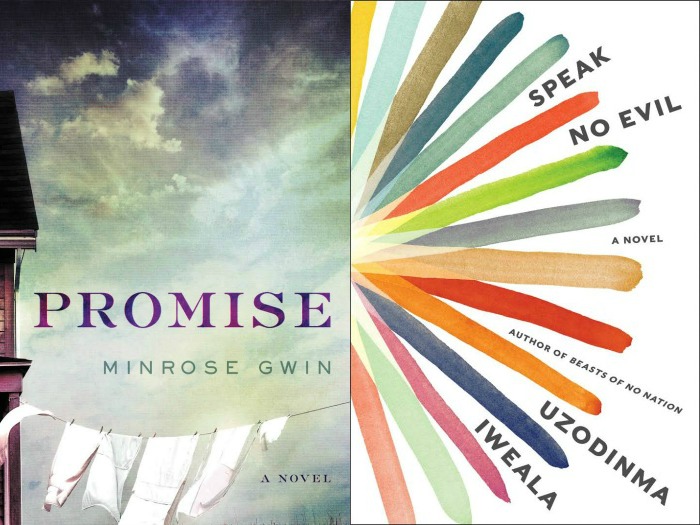 There was much I enjoyed about Promise by Minrose Gwin and some I didn't. This historical fiction takes place over the course of one week following a category 5 tornado that hit Tupelo, Mississippi in 1936. I'll be reviewing Promise next week. Speak No Evil by Uzodinma Iweala got my March reading off to a great start. I loved this slim story of two high school seniors from affluent D.C. families: one male, one female, one black, one white, and the innocent secret that unraveled their lives. I'll review Speak No Evil closer to its March 6th release date.
Currently Reading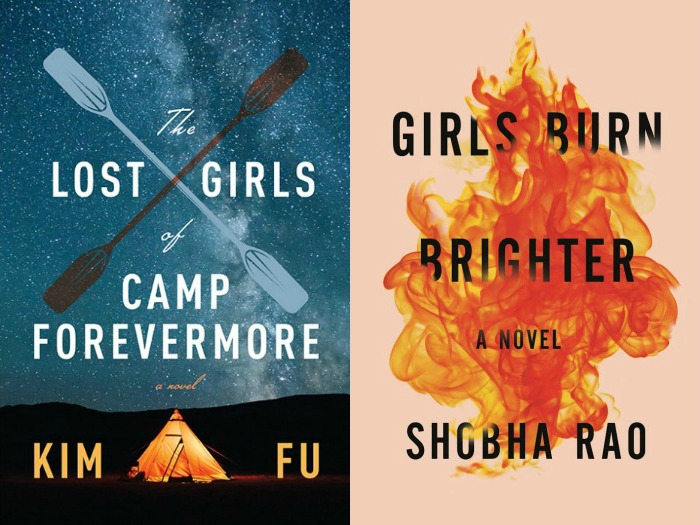 I'm currently listening to The Lost Girls of Camp Forevermore by Kim Fu and while it's holding my interest, the book is not at all what I'd expected. It's more of a series of loosely (very loosely) connected short stories than it is a novel. I had to spend extra time on the road on Friday and Saturday, so only have a couple hours left and will simply say (for now) that some parts have been more interesting than others, but I'm engaged. Today I hope to be able to sit down and give Girls Burn Brighter by Shobha Rao some uninterrupted reading time. The 15% I've read so far is good, but I feel like I've been fairly distracted and now want to truly focus on this story of two Indian friends, one poor, the other poorer.
Likely to Read Next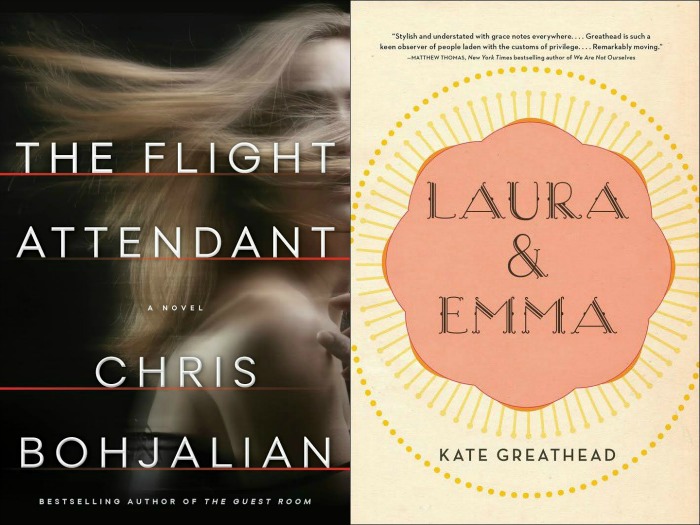 Next up, I'm going for the very reliable Chris Bohjalian and his latest, The Flight Attendant. I'm looking forward to seeing what Bohjalian does with his binge drinking, flight attendant protagonist who wakes up in a Dubai hotel room in bed with a dead man. Laura & Emma, a debut by Kate Greathead, has some things going for it that I really like: a NYC setting, 1980's-1990's era, and a mother-daughter relationship. It sounds like a fun read to me!
I hope you have a great week in books!
Disclaimer: There are Amazon Associate links contained in this post.