This post may include Amazon links. As an Amazon Associate I earn from qualifying purchases.
Hosted by Kathryn at Book Date
Last week was a tough one for me. I spent four days at my mom's helping her with a variety of different things. The doctor's appointment and various errands were easy and even fun. Working with her on bills and finances, which was the main reason I was there, proved to be extremely painful for both of us. The older Mom gets the scarier it is for her and for her kids. I feel like mortality is slapping me in the face and I can't imagine what it's like for her. On a happier note, the plane rides gave me a little extra reading time.
Last Week's Reads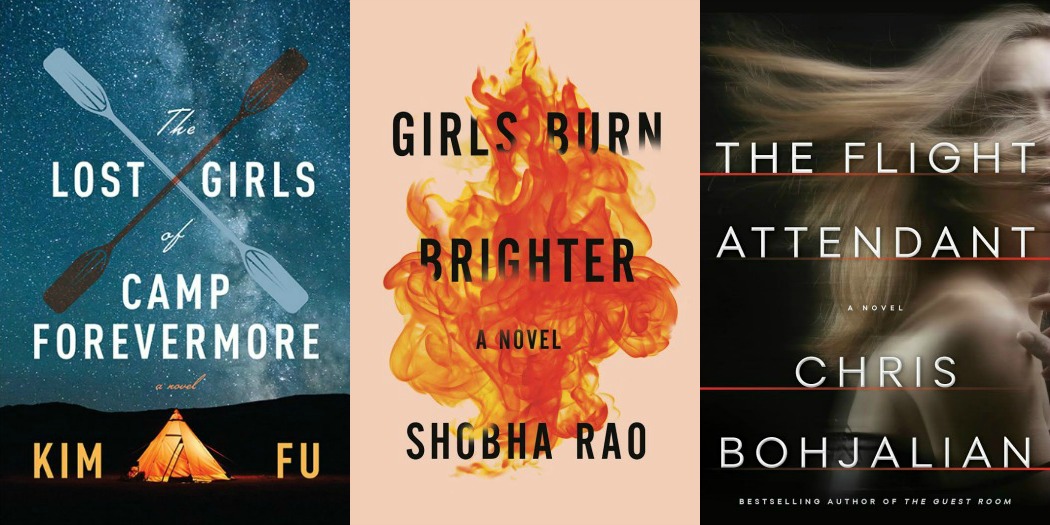 I finished listening to The Lost Girls of Camp Forevermore by Kim Fu on my way to the airport. It was just okay, more a series of connected short stories than a novel. I'll review it eventually in a set of mini-reviews. Do you ever finish a book and feel sort of dirty after reading it? Kind of sick? Do you ever get to the end and almost wish you hadn't read a book? That is Shobha Rao's Girls Burn Brighter for me. Writing a review is going to be tough, but look for it sometime next week. Ah, Chris Bohjalian. Just the change I needed! My time with The Flight Attendant was pure fun and I really liked Cassie, the flight attendant, who was a hot mess! Look for my review near the 3/13 publication date.
Currently Reading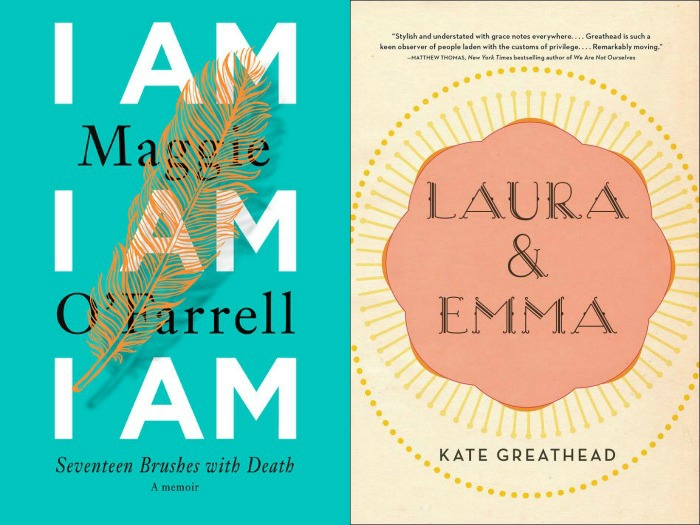 About ten days ago, I noticed I Am I Am I Am all over Instagram and my interest was immediately piqued because it's written by Maggie O'Farrell. I've enjoyed a couple of her novels, especially The Hand that First Held Mine, so I was eager to see what she'd done with this nonfiction work about seventeen brushes with death during her lifetime. I just started listening, but even after a single encounter, I can tell her book is going to stay compelling. I was a little nervous about Kate Greathead's debut Laura & Emma because the publisher's notes say it's told in vignettes. At about 15% in, I can happily say the book is really working for me!
Likely to Read Next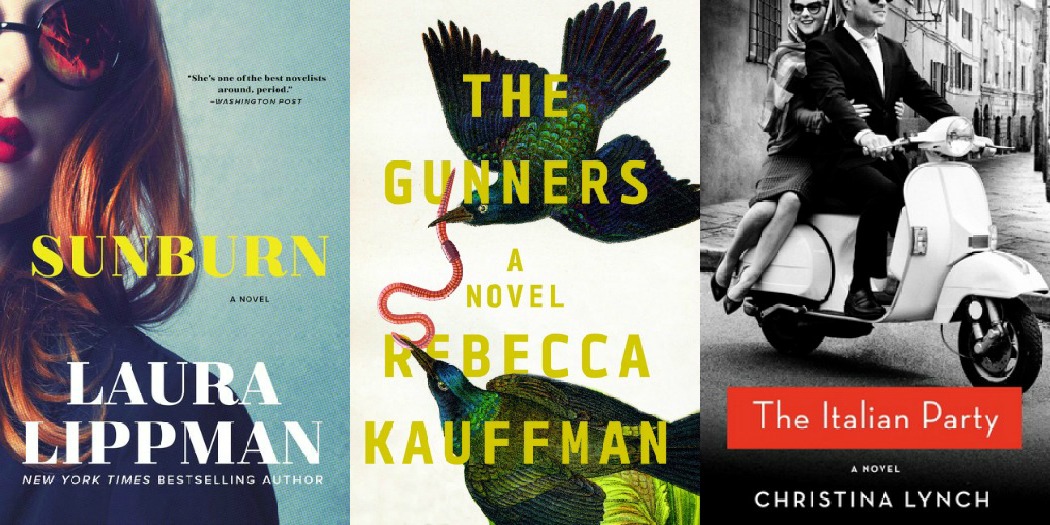 I have no idea what I'll read next, but it will likely be one of these. I've heard so many good things about Sunburn by Laura Lippman that I don't think I can ignore it any longer. Both Sarah from Sarah's Bookshelves and Renee from It's Book Talk loved Sunburn. The Gunners by Rebecca Kauffman and The Italian Party by Christina Lynch don't come out until mid-March so I have time on these. The Gunners, about a group of childhood friends with a secret, coming back together after a suicide, sounds right in my wheelhouse. The Italian Party: a young married couple, the 1950's, Tuscany, secrets. Sounds like fun to me!
I hope you have a great week in books!
Disclaimer: There are Amazon Associate links contained in this post.