This post may include Amazon links. As an Amazon Associate I earn from qualifying purchases.
Hosted by Kathryn at Book Date
And on to, February! In my neck of the woods we haven't had the horrendous weather that many of you have experienced this winter, and still I'm ready for it to be over. I want less rain, more sunshine, longer days, a little warmth! Ah, well. I know I'm dreaming since we probably have another 4-6 weeks of winter. My reading life seems to also be taking on something of a winter chill. I had three DNF books in a row, a couple I rejected based on audio samples alone, and a full eleven days between the last two books I finished. That's ridiculous!
Last Week's Read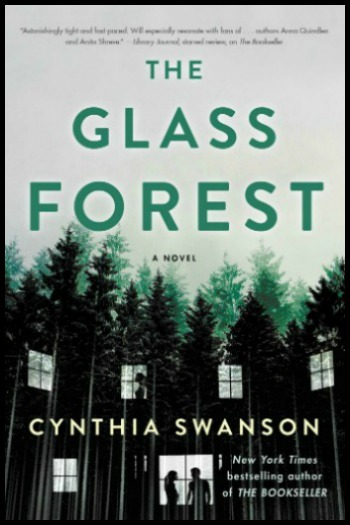 After reading the first couple chapters of The Glass Forest by Cynthia Swanson, I felt nothing but relief. Finally! A book I was going to enjoy. I'd call this one a a family drama, steeped in some mystery, and the 50's-60's era it was set in made Swanson's story come alive. In my opinion The Glass Forest isn't quite as good as The Bookseller, Swanson's debut, but still a very solid read.
Currently Reading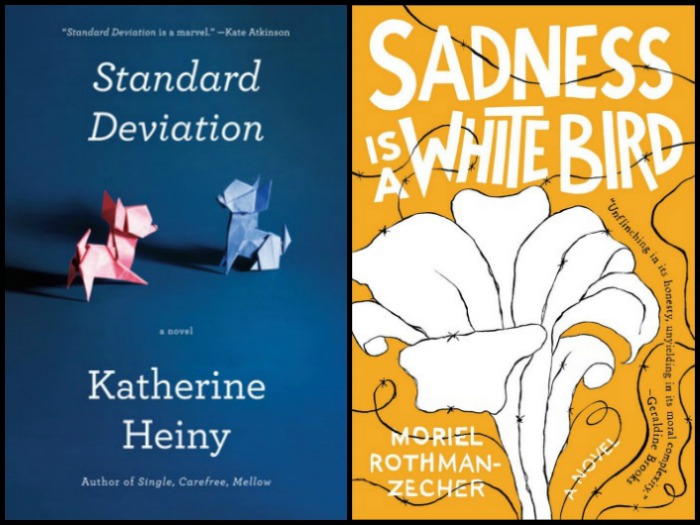 I read 44% of Matt Haig's How to Stop Time before I gave up on it. The story was just going nowhere and I became utterly bored. Frustration was setting in, so I decided to turn to my backlist with Standard Deviation by Katherine Heiny. Thank goodness I did! I'm listening to this novel and love both the story and the amazing narration by Cassandra Campbell. Both are the breath of fresh air that I needed. In print I've just turned to Sadness is a White Bird, Moriel Rothman-Zecher's debut. I wish I could say I'm loving this story of a young Israeli man and his two Palestinian friends, but so far I'm not. The writing is beautiful, but the author uses a lot of Hebrew and Arabic, sometimes translating it and sometimes not. For me, it really takes away from the flow of the book. I'm going to give it another chapter or two.
Likely to Read Next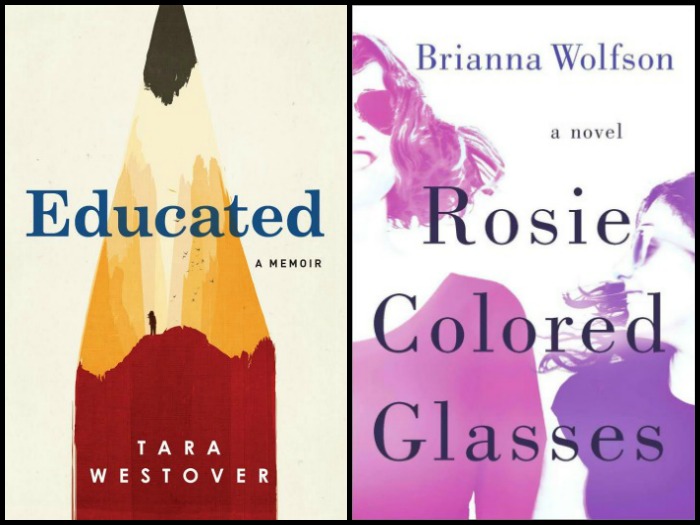 Last week in this spot I had listed This Narrow Space by Elisha Waldman as my next audiobook, but after listening to a sample of the narration, I knew I couldn't do it. So, my next nonfiction will be Educated by Tara Westover. Westover grew up in an Idaho survivalist family that did not send their kids to school, yet she went on to earn a PhD. I'm looking forward to hearing about her journey. Rosie Colored Glasses by Brianna Wolfson is the author's semi-autobiographical debut novel. Exploring the bonds of family it has been described as, "Whimsical, heartbreaking and uplifting, this is a novel about the many ways love can find you."
I hope you have a great week in books!
Disclaimer: There are Amazon Associate links contained in this post.