This post may include Amazon links. As an Amazon Associate I earn from qualifying purchases.
Hosted by Kathryn at Book Date
Today almost feels like a holiday with all the hoopla surrounding the solar eclipse. Here in the Puget Sound area we'll be treated to a near total eclipse at around 10:20 this morning, and I'm ready! While visiting family last week in Montana, I picked up a couple of pairs of viewing glasses. It's a very good thing I did because there are none left to be found around here. My best friend, Meg (who I met on the first day of my freshman year of high school), is visiting and we're all set for the viewing. Might even need to add a mimosa or two to the event. Oh, and I read a little last week, too!
Last Week's Reads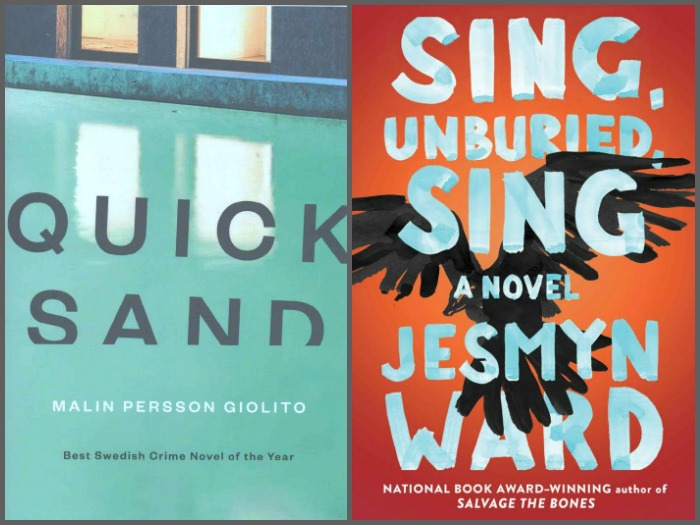 I didn't have a lot of time to read last week, but thanks to a couple of plane rides I managed to finish two books. The first was Quicksand by Malin Perrson Giolito, a courtroom drama and much more about a teen on trial for her part in a mass school shooting. This Swedish Crime Novel was everything that Sarah@sarahsbookshelves promised it would be. I definitely will review Quicksand soon. Next, I turned to a September release with Sing, Unburied, Sing by Jesmyn Ward. This book leads off my Fall Preview 2017, which will post tomorrow. I'm happy to report that it was a great choice. This raw story follows three generations of a struggling Mississippi family as they fight ghosts of the past while trying to find their places in the present. Ward's writing was beautiful and I thought the book was too. My review will be up in early September.
Currently Reading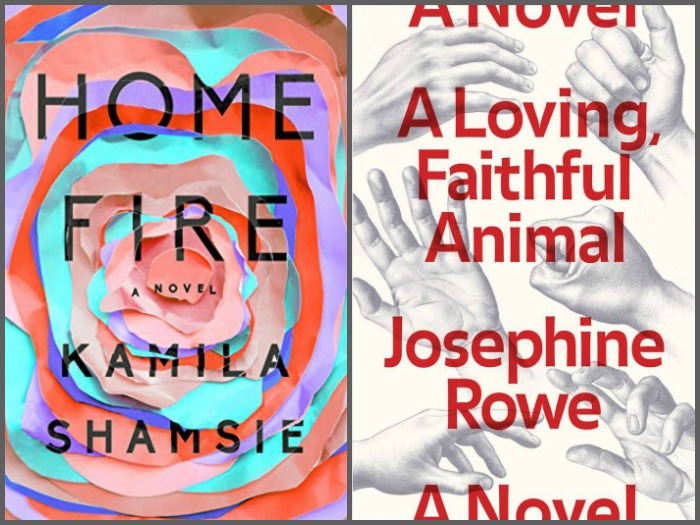 I'm listening to Home Fire by Kamila Shamsie and at about 20% am really enjoying the story and the narration by Tania Rodrigues. I'm about to start the third chapter where the perspective is going to change and I'm anxious to see where that takes this highly lauded story of a British Pakistani family. A Loving, Faithful Animal is Australian author Josephine Rowe's debut novel about "one family searching for what may yet be redeemable from the ruins of war." Rowe's prose and unusual style are haunting. A Loving, Faithful Animal is also a September release.
Likely to Read Next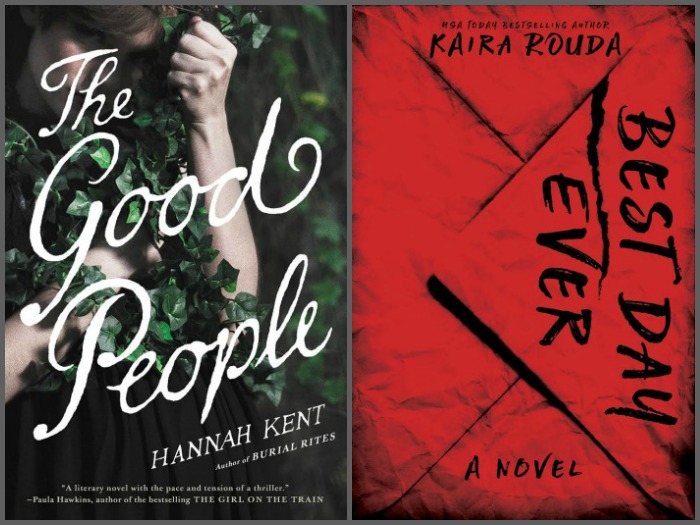 My next books will put me firmly into fall reading! I missed Hannah Kent's much talked about debut, Burial Rights, so am anxious to try her sophomore effort, The Good People. Her book tells the story of three women trying to save a rumored changeling child in 1825 Ireland. A psychological thriller, Best Day Ever by Kaira Rouda, follows a "perfect marriage" couple struggling to trust each other. Promising deception, betrayal and a shocking conclusion, Best Day Ever has some high expectations to live up to!
I hope you have a great week in books!
Disclaimer: There are Amazon Associate links contained in this post.