This post may include Amazon links. As an Amazon Associate I earn from qualifying purchases.
Hosted by Kathryn at Book Date
Phew! I had 12 days in a row where I was either visiting family or had company here with me. It was absolutely wonderful, but included very little reading time. I tried to remedy that on Friday by holding my own mini-read-a-thon. Almost all I did all day was read! Even when I took time for a long walk, I was listening to a book. It felt amazing! This week I head back to work for three days of meetings and preparations for students the following week. It's always a little sad to see the summer end, but new beginnings can be exciting, too.
Last Week's Reads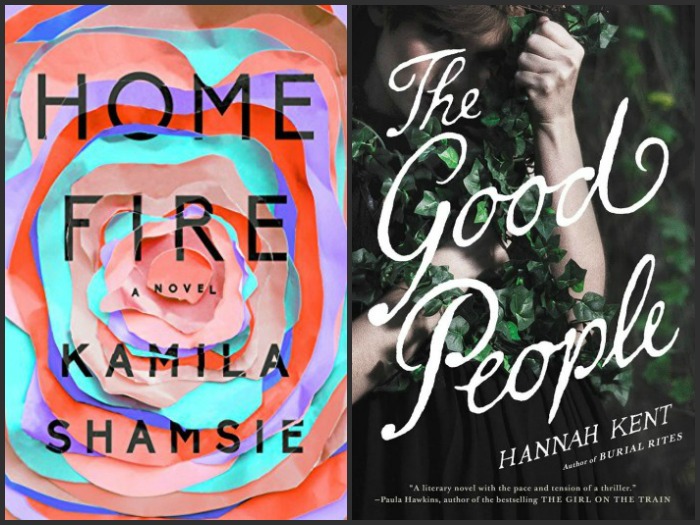 Both books I finished this week will take a little time for me to fully digest. I listened to the audio version of Home Fire by Kamila Shamsie and found it to be sad and a little disturbing. For me Home Fire didn't live up to all the hype surrounding it, though it's certainly a thought provoking book. I plan to include it in an upcoming post of mini-reviews. The Good People by Hannah Kent took place in 1825 Ireland, following three women's quest to help a changeling child. The story pitted superstition against the Catholic church and was based on actual events. I'll be reviewing this closer to its release date of 9/19.
Currently Reading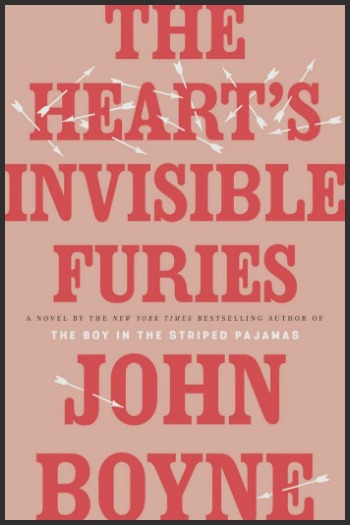 The second half of July and all of August have been a rough book time for me. I've read several so-so books and several that I liked, but none that absolutely wowed me. Last week, I tried A Loving, Faithful Animal by Josephine Rowe, but found her choppy writing style too demanding for me as a reader, so gave up on that one. I NEEDED a wow book! The Heart's Invisible Furies by John Boyne has been on my radar for a while, but, to be honest, the length (594 pages) has kept me away. That changed on Friday when I read Renee's review @itsbooktalk. I trust Renee's opinions and she said this book blew her away, becoming her favorite for the year. With that i was completely sold and decided to go for the wow! At barely 10% in, I'm loving the voice of the narrator and am anxious to get back to the book, both very good signs.
Likely to Read Next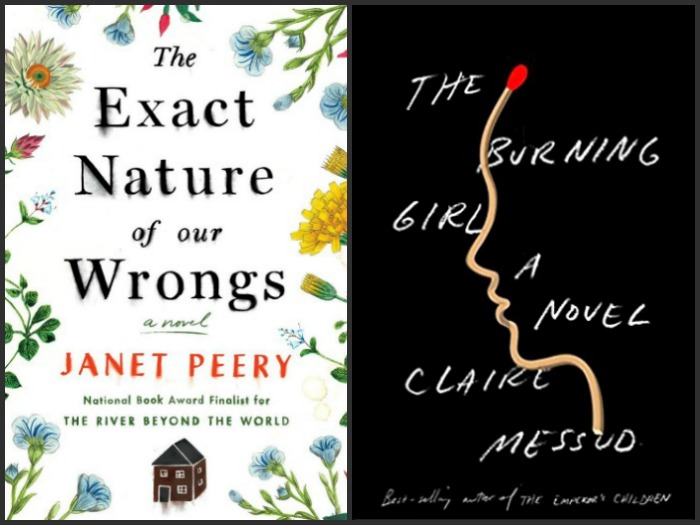 I figure that after a really long book, it might be good to go with a couple of shorter books next. The Burning Girl by Claire Messud comes out tomorrow and at Beth@bethfishreads suggestion, I plan on listening to it for my next audiobook. A coming-of-age story about the shattered bonds between long-time best friends sounds right up my alley. I hope Janet Peery's The Exact Nature of Our Wrongs proves to be the great dysfunctional family story I'm longing for.
I hope you have a great week in books!
Disclaimer: There are Amazon Associate links contained in this post.