This post may include Amazon links. As an Amazon Associate I earn from qualifying purchases.
Hosted by Kathryn at Book Date
Sadly, this horrific day in American history comes just as many citizens are facing what has been an incredibly devastating week. Much of Texas is just beginning to clean up from Hurricane Harvey, millions of acres in the west are burning, and now Hurricane Irma is ravaging Florida. Everything else seems a little frivolous in the face of such devastation. My heart goes out to everyone affected by this trifecta of natural disasters. We need some calm.
My reading has had some calm. Too much calm because I have done very, very little reading in the last week. The first few weeks of school are always tough and I find my mind going in dozens of different places at a time. Needless to say, that isn't very conducive to any sustained reading. In the evenings when I would usually get some good reading in, I've been more drawn to the mindlessness of binge watching Showtime's The Affair. I'm confident I'll be in a better place for reading soon, but suspect it may take another week or two.
Last Week's Read

The only book I finished last week was the audio version of The Burning Girl by Claire Messud. I found this coming-of-age story about one teenage girl's obsession with her childhood friend, a really unique take on a common theme. The narration by Morgan Hallett was wonderful. I'll be reviewing The Burning Girl soon.
Currently Reading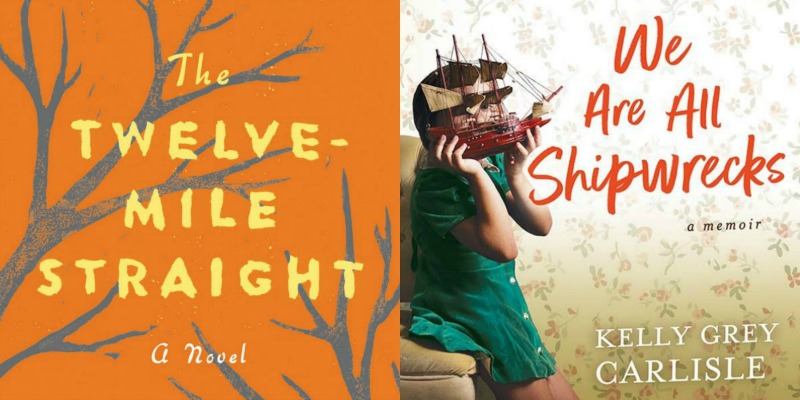 I'm really enjoying Eleanor Henderson's new novel, The Twelve-Mile Straight, but I wish I had waited to start it. This is a serious book that takes some concentration and I'm just not in the best frame-of-mind for it right now. None-the-less, every time I pick it up, I'm glad I did. I have 35% to go and hope to wrap it up in a few more days. I'm listening to Kelly Grey Carlisle's memoir, We Are All Shipwrecks and like it, but can't figure out where it's going. Billed as a daughter's redemption for her murdered mother, at about 20% of the way in, I've yet to hear anything headed in that direction. Narrator Andrea Gallo is easy to listen to, so for now I'll keep going.
Likely to Read Next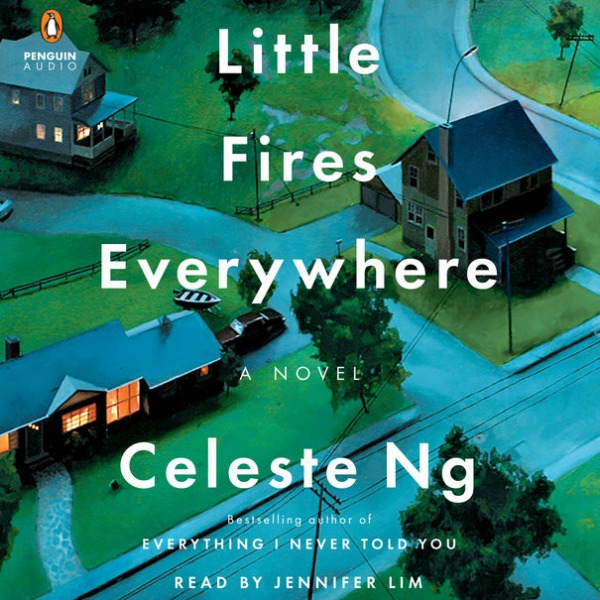 Yes, I've talked about books in this area for the last two weeks that I still haven't touched. And yes, I have three unread ARC's that come out on the 19th, but I want to read Little Fires Everywhere by Celeste Ng. So instead, I plan to put We Are All Shipwrecks temporarily to the side and pick up the audio version of Ng's new book first thing Tuesday morning. I can hardly wait for that drive to work!
One More Thing…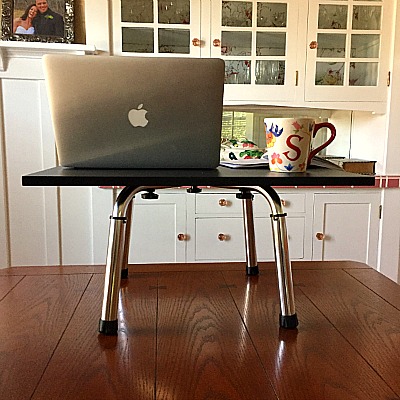 On the insistence of my back, the advice of both my chiropractor and physical therapist daughter-in-law, and the personal experience of my son, I ordered an inexpensive G-Pack Pro Standing Desk. I love it! Initially I wasn't sure where to put this table top version. It easily fit on my large office desk, but I felt odd standing there facing a wall. Luckily it's nothing to move from place to place, and I settled on the dining room, for now. The light is good and the view out the window is nice. It's not going to fix my back, but it's a piece of the puzzle. Has anyone else tried a standing desk?
I hope you have a great week in books!