This post may include Amazon links. As an Amazon Associate I earn from qualifying purchases.
Hosted by Kathryn at Book Date
Last week was an exciting one for my family, as we welcomed William James to the world at 11:45 Wednesday night. He's just darling and joins his 22-month old sister, Charlotte, to make a perfect little family. Thousands of babies are born every day, and yet, it still feels like a miracle. Every. Single. Time. Somehow I managed to get a lot of cuddle time and finish two books this week. One was audio and with the hospital an hour away William's birth helped me out!
Last Week's Reads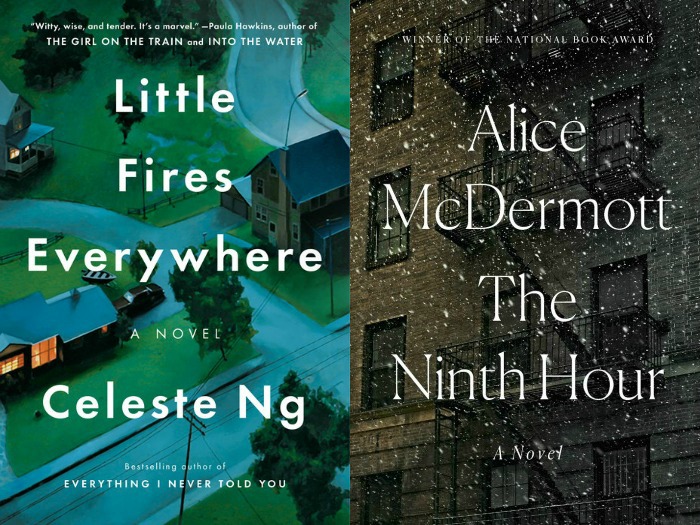 I don't want to give too much away, but I loved Little Fires Everywhere, Celeste Ng's sophomore novel. In fact, I liked it better than her much praised first, Everything I Never Told You. This one had a little lighter quality making it a breath of fresh air in my world of books. I listened to Little Fires on audio and the narrator, Jennifer Lim, was wonderful. I plan a mini-review later this week, but we'll see what time allows! The Ninth Hour by Alice McDermott proved to be an atmospheric historical fiction about a group of nuns and their influence/help in the lives of a widow and her child. This is the third book I've finished in September that had to do with the Catholic Church, and it might have been one too many.
Currently Reading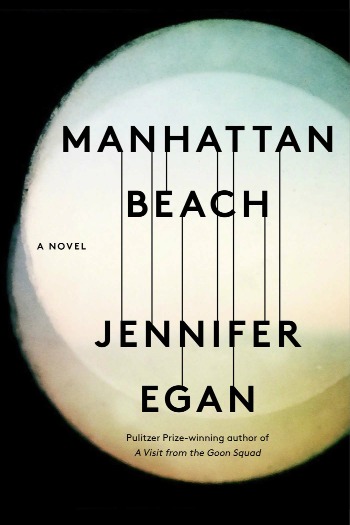 I almost delayed starting Jennifer Egan's Manhattan Beach because frankly, I'm burnt out on historical fiction. Of the last seven books I've read, five have been historical fiction. I like the genre, but not THAT much! Anyway, it's Jennifer Egan, so I decided to go for it. At only about 15% in, I'm really liking the story of Anna, a plucky young woman working at a shipyard during WWII. With the promise of much more, and even a "noir thriller" style, I'm glad to have picked up Manhattan Beach.
Likely to Read Next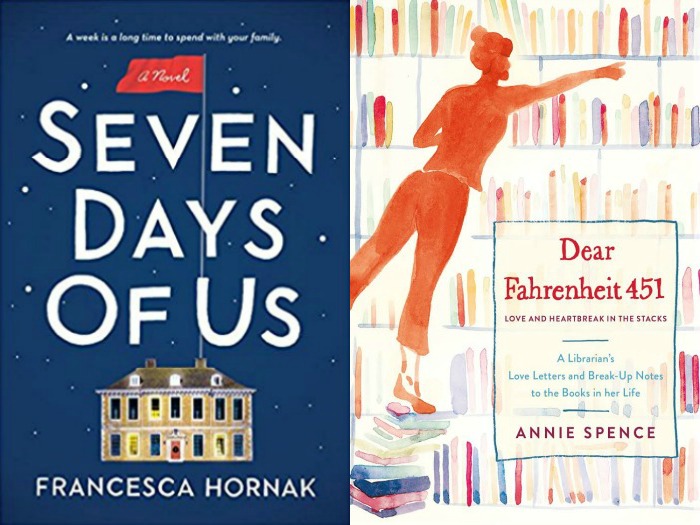 Next up, there will be NO historical fiction! Instead, I plan on reading Seven Days of Us by Francesca Hornak. Please, give me a nice contemporary debut about a dysfunctional family quarantined together for a week over Christmas. Now that sounds like fun! On the nonfiction front, I hope to get to Dear Fahrenheit 451 by Annie Spence very soon, too. The subtitle says it all for this one: "A Librarian's Love Letters and Break-Up Notes to the Books in her Life." Sounds like fun, right? Haven't we all wanted to break-up with some books?
I hope you have a great week in books!
Disclaimer: There are Amazon Associate links contained in this post.