This post may include Amazon links. As an Amazon Associate I earn from qualifying purchases.
Hosted by Kathryn at Book Date
Happy Labor Day to everyone! Labor Day might be my least favorite holiday for very selfish reasons. It marks the unofficial end summer, the season I most adore. I'm always a little sad to say goodbye to the lazy, easy, free days of summer and hello to fall's return to structure and schedules. My reading pace will definitely be slowing down, so I'm hoping that many of the books I choose this fall will be as amazing as the book I finished last week!
Last Week's Read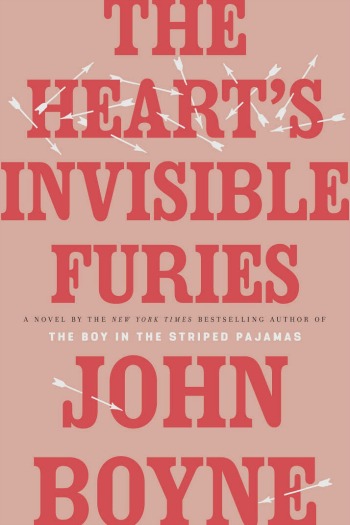 If you visit Novel Visits regularly you know I've been struggling to find what I call a "WOW" book. Well, no more! The Hearts Invisible Furies by John Boyne was all I'd hoped for and more. Boyne's simple story of a gay Irishman's life was everything: sad, quirky, touching, funny, clever, hopeful, educational. Without a doubt, a top ten book this year.
Currently Reading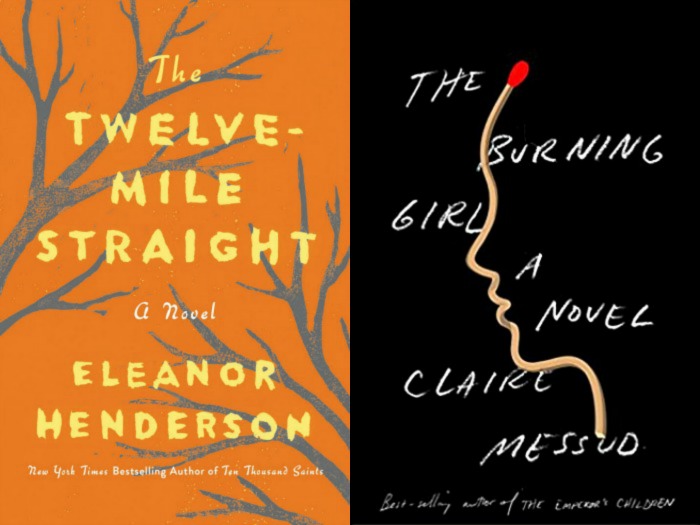 I didn't think I'd want to read another long book after finishing The Heart's Invisible Furies, but I just couldn't resist the allure of Eleanor Henderson's sophomore novel, The Twelve-Mile Straight. I've barely begun her book, but am looking forward to really diving into this Southern saga set in 1930's rural Georgia. I want to see how she develops the story of a white sharecropper's daughter who gives birth to twins, one light-skinned, the other dark. I'm currently listening to The Burning Girl by Claire Messud. The narrator, Morgan Hallett is excellent, really bringing Julia, who's telling the story of her lost friendship with Cassie, to life. At well over halfway through, I'm very curious about where this coming-of-age story is going to end up.
Likely to Read Next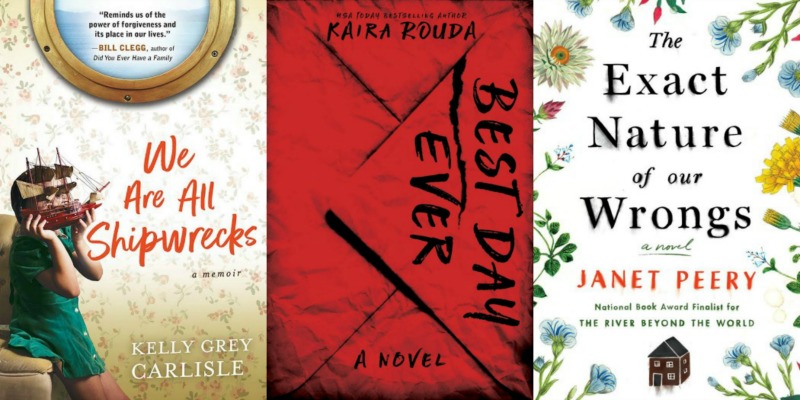 Best Day Ever and The Exact Nature of Our Wrongs are both making repeat appearances here. I've taken a couple of turns I hadn't originally planned on, but I will get to one of these next. A psychological thriller about deceptions and betrayals threatening a couple's marriage may make Best Day Ever by Kaira Rouda the perfect change of pace for me. Featuring a dysfunctional family, The Exact nature of Our Wrongs by Janet Peery, is a book that should be right up my alley. I'd really like to up my nonfiction reading, so am planning on listening to We Are All Shipwrecks by Kelly Grey Carlisle next. The publisher's blurb really appealed to me, "….a memoir of an unconventional childhood and one woman's courageous journey to the knowledge that where you come from isn't always who you are."
I hope you have a great week in books!
Disclaimer: There are Amazon Associate links contained in this post.