This post may include Amazon links. As an Amazon Associate I earn from qualifying purchases.
Hey, everyone! If you haven't heard already, there's a terrific new bookish podcast out there, Sarah's Book Shelves Live. I'll be Sarah's guest today, talking about some of my favorite fiction audiobook recommendations (and possibly one I liked less). I had so much fun recording this episode with Sarah and am excited to hear the final product. I'm  also a little nervous…you know how it is listening to yourself talk!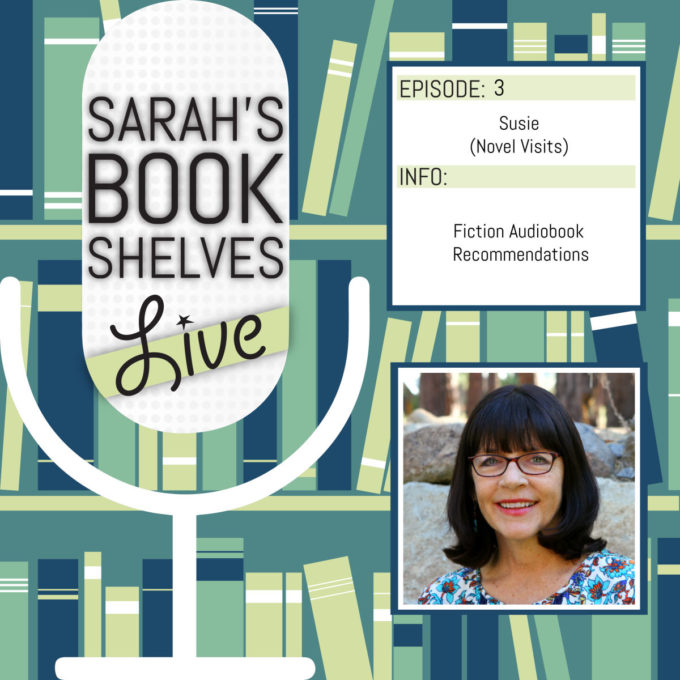 Sarah's Book Shelves Live is a weekly show featuring real talk about books and book recommendations from a featured guest. Each week, Sarah of the blog Sarah's Book Shelves will talk with her guest about:
– 2 OLD BOOKS THEY LOVE
– 2 NEW BOOKS THEY LOVE
– 1 BOOK THEY DON'T LOVE
– AND 1 NEW RELEASE THEY'RE EXCITED ABOUT
Sarah gets real about all things books and serves you up a bit of snark on the side.
You can subscribe to Sarah's Book Shelves Live anywhere you normally subscribe to podcasts: iTunes, Casts, Stitcher, etc., or click on one of the links (in green) to take you directly Sarah's Book Shelves, where she's loaded you up with all sorts of ways to download the episode. There you'll also find the show notes for this fun audiobook episode.
Let me know what you think and happy listening!