This post may include Amazon links. As an Amazon Associate I earn from qualifying purchases.
Hello everyone! I hope you and your family are safe and well and finding ways to make being quarantined at least a little bit of an adventure. My second week of delivering distance learning went more smoothy than the first, but it is still very difficult at this point. Never-the-less, I DO have a job when millions of other Americans have lost theirs, so I really I have nothing to complain about. Plus, this week I'm on the most bizarre spring break of my life. No school, but of course no travel. The good news is that I'm going to have a lot of time for reading this week and hope to get through several books. The weather is also looking cooperative, so if I can find a safe way to get some flowers, I plan on doing some work in my yard, and best of all, getting my front porch cleaned off, flower pots planted, and everything all in place, so I can begin reading in my very favorite spot!
Hosted by Kathryn at Book Date
Last Week's Reads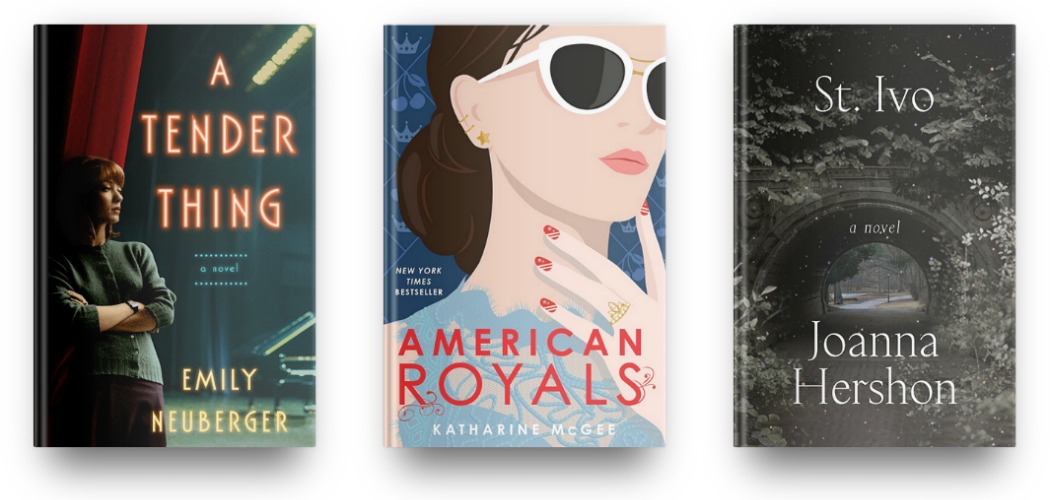 I haven't seen much buzz about A Tender Thing by Emily Neuberger, but I really enjoyed it. Taking place in 1958, it felt like sort of an old-fashioned story of a young women who heads to Broadway hoping to make it there. Fairly quickly she gets the lead role in a controversial new play. It wasn't groundbreaking, but easily kept me engaged throughout. I'll have a review on Thursday.
I turned to American Royals by Katherine McGee because I was looking for something light and easy to listen to. I got that! While I enjoyed the book well enough, it also reminded me of why I don't typically read YA books. I liked it, but lets just say it also brought on some eye-rolls. I'll do a mini-review later this month.
I was a little nervous about St. Ivo by Joanna Hershon mostly because I just hadn't heard all that much about it. It definitely won't be a book for everyone, but I really enjoyed this short novel. It's hard to even describe. I guess I'd say it's about a woman who long-ago lost her daughter, and a weekend spent with friends she hadn't seen in years. I'll have a mini-review later this month.
Currently Reading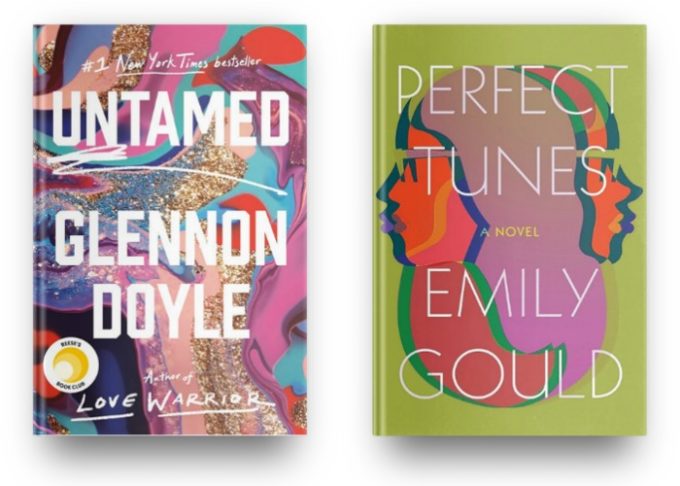 I first heard great things about Untamed by Glennon Doyle from Catherine at The Gilmore Guide to Books, but I quickly started seeing it everywhere. I've read almost no nonfiction this year, so was happy to find one so highly recommended. At several hours in, Doyle has lived up to the accolades.
I'm at the 25% mark in Perfect Tunes by Emily Gould and so far, for me, it's just okay. Since I've heard so many great things about this book, I'm expecting it to really take-off any minute. I'll let you know next week.
Likely to Read Next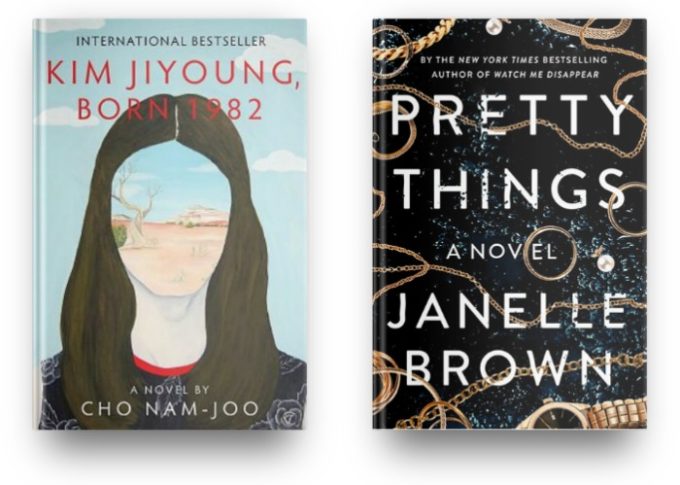 Coming up I have a short and a long book. The short book is Kim Jiyoung, Born 1982 by Cho Nam-Joo. This slim 176 page book has been a big hit in Korea, telling the story of a young mother, who suddenly starts speaking in the voices of other women, both dead and alive. It sounds really interesting to me.
The longer book is Pretty Things by Janelle Brown. I've looked forward to this one for a few different reasons. First, much of the story takes place in Lake Tahoe, CA, a place I've spent a lot of time throughout my life. Then there's this, "…two brilliant, damaged women try to survive the greatest game of deceit and destruction they will ever play."
I hope you have a great week in books and stay safe!